The cooling unit is not bad, but it does get gunked quick and it affects the flavour.

After almost two years using the TM OG I've settled in two solutions, one for home and another when outside, "on the road" (mostly lounges, restaurants and such in my case). None of them involve the cooling unit.

For home

, the stems Tinymight calls extra long 3D cooling stem are good (both models), they give better flavour and good cooling. Big difference than with the normal cooling unit stems.

As others have suggested you can go more fancy with WPA attached to j-hooks, bubblers, bongs or many other types. Only downside is these glasses can get expensive quick, that's why I think the ones TinyMight sell are a good starting point. If you go the WPA route try going all glass with an all glass WPA adaptor, not even metallic basket, for great flavour.

For outside

, I need it to be portable and, more importantly , discreet. For this reason I've settle on using the dosing capsules. They allow me to change the load everywhere without having to go outside/bathroom if I'm in a place where I can not be seen with herb, plus it is very convenient. It is true that they affect the flavour a bit, but that's the compromise. Get the ones with the plastic container for easy carrying.

For the stem, I combine the dosing capsules with a glass stem like this (no cooling unit):

These ones are from rogue, but others do similar ones, these are just examples. I have no affiliation with this shop.

With no cooling unit, the only metal part is the dosing capsules, which keeps the flavour quite nice, and the size keeps it portable and discreet enough, while still offering decent cooling. The spikes give enough cooling if you do not go heavy into 9-10 territory (when I'm in public I usually do not go above 5-6, unless I'm trying to give a last pass to used herb).

When outside it is all a compromise between portability, discretion, cooling and flavour. This solution is the most optimized compromise in all parameters that I've been able to think and test. I have even used it in posh restaurants without a problem. It is great.

A simple stem with the cooling unit is a decent starting point, but after you try any of these solutions I do not think you'll want to go back. Plus, I find both of them easier to clean than the cooling unit system. After spending a year cleaning the cooling units religiously, now they are in storage and never used.

Hope my experience helps. And any suggestion for improvement is welcomed.
Do you think the metal cooler makes weed taste worse?
I bought a second filter and a long tube, made a double cooling unit (see photo), but in my opinion the taste is worse and the cough is more ...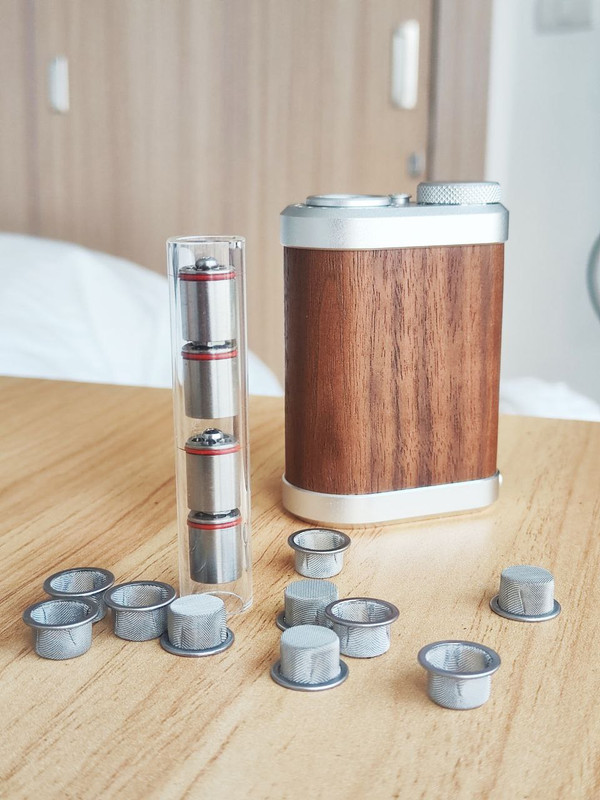 I prefer this bong adapter without a cooler: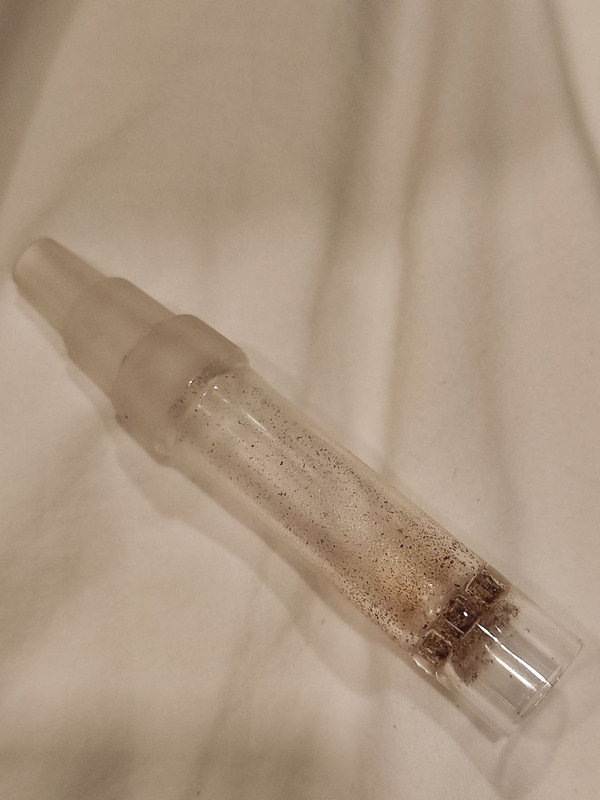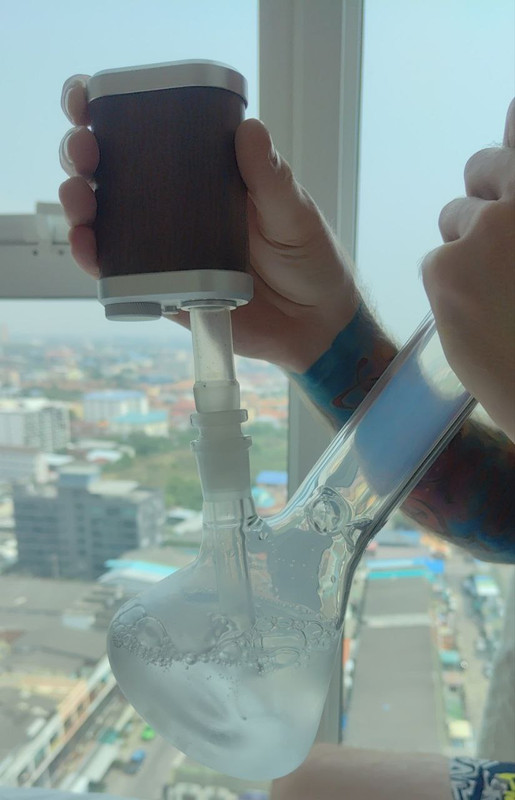 How do you feel about the perception of metal meshes, as in the photo below? Do you think they spoil the taste?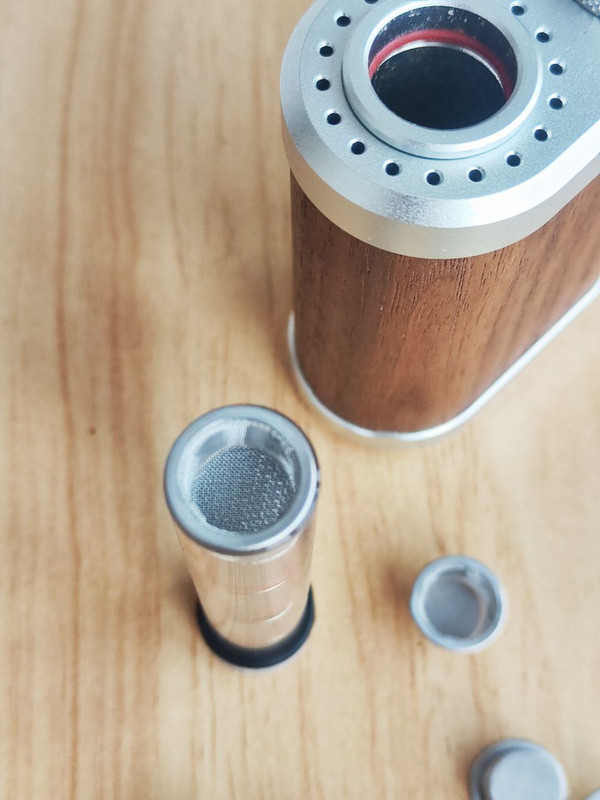 Last edited: