What does the 'adapter for the dynavap' look like? could'nt find a reference in Ispire.
R.
i think he is referring to this, works great!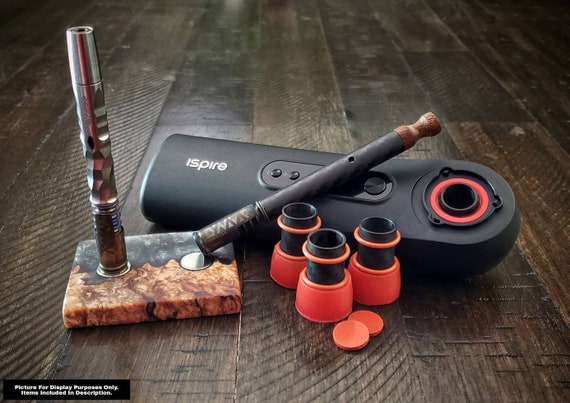 SKDesign proudly presents our custom DYNAVAP line of accessories. Our new CFTube Dynavap Ispire The Wand carbon fiber induction chamber insert is specifically tailored to convert The Ispire Wand device for use with the Dynavap TED devices. Hands free design with The Wands unique auto fire feature

www.etsy.com
Sold out right now but you can message him or else he restocks often but they go quickly.