Thx
@justcametomind
,
@ataxian
,
@His_Highness
and
@BigJr48

... that's some of my best concentrates and it's especially good shatter in my experience. Since were comparing shatter I'll try to get a picture of of some of my other concentrates that I've mentioned before. I'd guess they aren't as dark and poor as a few of you have mentioned

... sounds crappy. I do find even mid-range concentrates inconsistent and it sounds like others do to. I'm here to share the cannabis experience


.
Thx
@wildything
,
@Socks And Sandals
,
@MonsterWithoutBorders
,
@MonkeyTime
and
@ataxian
for looking at EVO settings

. There are lots of ways to enjoy the EVO, so share yours


. Those EVO concentrates settings are so good in my experience I used them twice last weekend alone

.
Hey ya'll and happy holiday Friday with the EVO

. I indulged with a smaller ELB of a combo of quality fresh boveda mason stored Viper and Strawberry Cough cannabis; theses strong sativas in combination bring the cerebral goods

.
Then a few hrs later I added some fresh quality Sour Tangie flower to the leftover SC and Viper grind in the grinder. The Sour Tangie killed

... its east coast sour diesel roots are very strong (in a big odor and flavor style) with my quality batch. It seems I was lucky to find a great grower and batch. Enjoy the EVO and quality fresh flower cannabis

.
Merry Christmas all you F'ers
. To another Christmas of this gif

.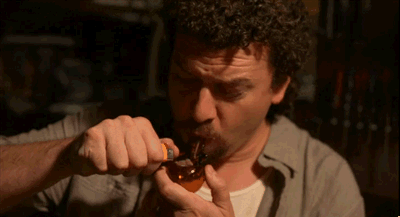 I've now owned the EVO about one year to this holiday

. It's been used 3 days per week minimum and is top notch so far.
My China swiss tree hydrabase and hydratube hit my national mail tracking and are now destined for my home city. I'm looking forward to this Black Friday cheap purchase coming shortly


. (Will report back). That glass talk was already buried here, long live an active thread

(
http://fuckcombustion.com/threads/vapexhale-cloud-evo.11357/page-773#post-1428694
).
It's been a few busy last days, probably like many

. Have a great weekend.


Last edited: