Well-Known Member
Manufacturer

​
Our team would like to invite you to pre-order the next big thing in Cannabis technology. The Hex-Nail is not only the first of it's kind, but the new standard for those wanting to see some real bang for your buck.

The Hex-Nail is the world's first integrated, app-controlled, touchscreen e-nail, built from the ground up by patients, for patients. We began development on this project after we saw the need in our own daily lives, and never expected so many other people would be interested in getting their hands on one.

Our new goal has been to make a device that not only integrates seamlessly into your everyday life, but makes a statement the second anyone takes a look at it in the flesh, too. The Hex-Nail (HN-01) is 100% hand assembled & finished…from the boards, to the box, to the hand-oiled finish. Everything is done in house, in Portland, OR.
​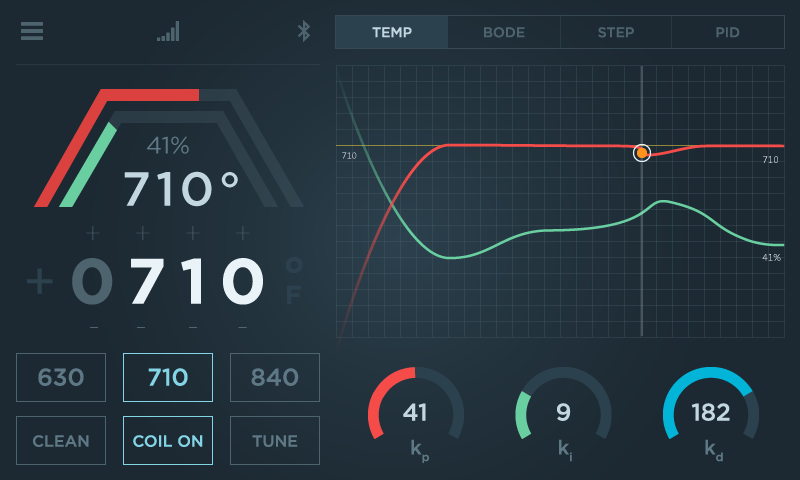 Key Features Include:​
5.5" TFT LCD Touch Screen (Easy to use, big enough to see, no need for extra buttons on the box)​

Apps for all your devices (iOS, Android, Apple Watch, etc.)​

Handmade Hardwood Enclosure (9 Options Available Including: Walnut, African Padauk, & More)​

100% Proprietary Software & Apps (Hex-nail was built from the ground up, software and all by our in-house team)​

Web Interface & Control (via your browser on Windows or Mac OSX)​

Bluetooth v4 & Wi-Fi [B/G/N] Compatible​

User Profiles (Including Use History Logs, Custom Themes, Password Capabilities & More!)​

Alarms / Reminders (Never forget your meds again)​

In-depth Auto-Tuning (Updated every second in real time for rock solid accuracy at all temperatures)​

K-Type Thermocouple + Coil (Your choice of 14mm, 20mm, or Flat Coil)​

Software Updates & Support (Free as long as you own the HN-01. No strings attached.)​

We're working tirelessly to make every bit of the Hex-Nail functional & unique. New features are being implemented every day and suggestions are always welcome. Expect updates to continue throughout the development cycle.
​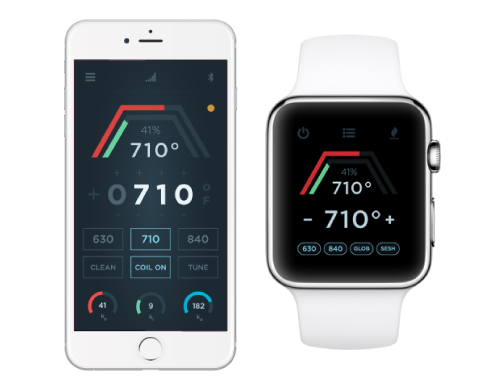 ​


Benefits for Round One Pre-Orders​
$420 (ESRP: $499 - $549) - Your Choice of heating coil is included (16mm, 20mm, Flat)​

Free Shipping (Worldwide - Hex-Nail is not responsible for taxes/fees associated with International Shipments)​

Lifetime Discount (5%) on all future orders with the Hex-Nail Shop​

1 yr. (Parts, Labor, Shipping) - Upgraded from our 'Standard' 6 months​
​

HN-01 Specs​
Avg. Warm Up Time: 90 sec.​

Screen: 5.5" Capacitive Touch Screen (LCD, TFT)​

Temperature Range: 100°F - 1,100°F​

USB: Device Charging Ports (x2)​

Touch Screen Resolution: 1024x768px​

Wi-fi: 802.11 b/g/n​

Bluetooth: v.4.0​

Coil: 5-Pin XLR (K-Type Thermocouple)​
If you have any questions about pre-ordering, or find any issues with the new site, or even just have a cool idea you think might be nice on your own Hex-Nail please contact me here: ava@hex-nail.com. We thrive on feedback from the community.

Feel free to post them below as well! Thank you.

- Ava M. Madsen (Hex-Nail)