All vape, no smoke please.
Hey tunes....I have been a huge fan of hooking up my DT donuts to all my rigs with glass elbows and silicon tubing. Makes this great little atty even better.

You can use a 1/4" or 5/16" hose for the v2.5 or pyrex mouthpiece for the DT donuts. It hooks up nice and snug.
If you're shooting for even greater airflow, you can attach a 1/2" ID to a v2.7 wide-mouth mouthpiece, but these larger hoses tend to be less flexible and don't bend as easily. Holding your DT atomizer upside down or at a significant tilt is not a good solution for this, because you will just end up splashing oil even more.
If you want the bigger hits with the 1/2" (and it's worth it IMO) you may want to get some 18mm male / male bent angled adapters or some sort of glass elbow to make a sharp bend on top of your mouthpiece. You may want two of these to make a double glass-on-silicon elbow, this is the most high-performance method to connect your DT atomizer to an 18mm input rig.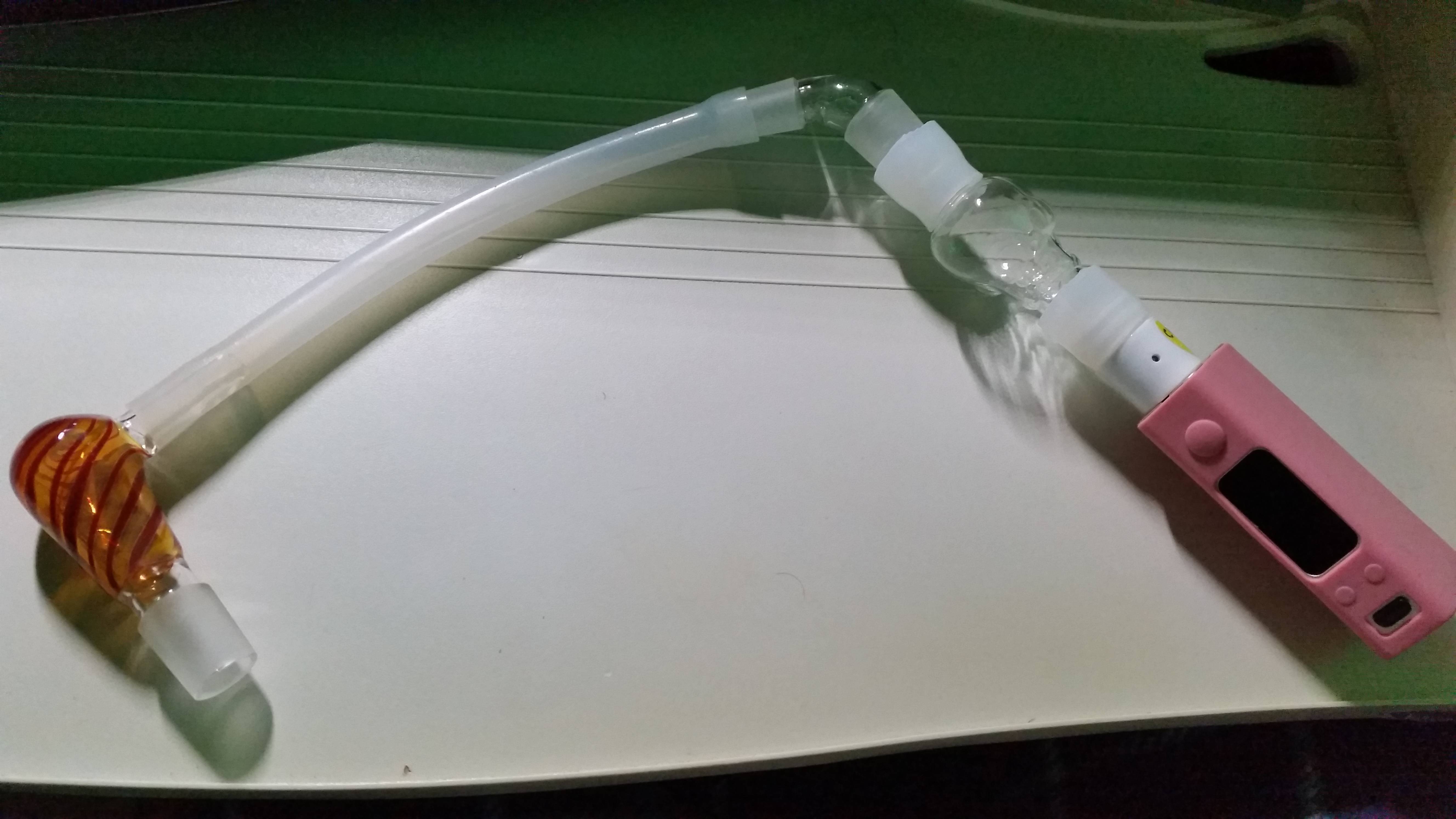 The glass globe skulls are optional, but I like them for the extra vape viewing they provide.