Milaana. Lana. LANA. LAANAAAAAAA
Sorry, Siebter is right about lithium batteries. Whatever charge level it had when delivered will either work, or the chip in the TM will show empty at 3.2 volts, and time to charge. 3.0 volts is also ok, as most lithium batteries spec sheets are using a 2.5 volt cutoff when charging, they can get the biggest mAh capacity rating discharging to 2.5 volts. And of course the charging rate is always 4.2 volts for most 18650 lithium's.
I don't mean to make up your mind, I'm trying to counter false info with facts here within the forum. Different cells behave very differently according to their chemistry, and there's a lot of stuff getting mixed up between different cell types when it comes to how to preserve their health. Do some research (I think I linked some info about Li Ions for you recently, didn't I?) and you will see that it is actually not an issue to use a brand new Li Ion right away.
Below is my quick research, I think it is you that are sharing the false info, but to be fair I don't feel like diving any deeper into this!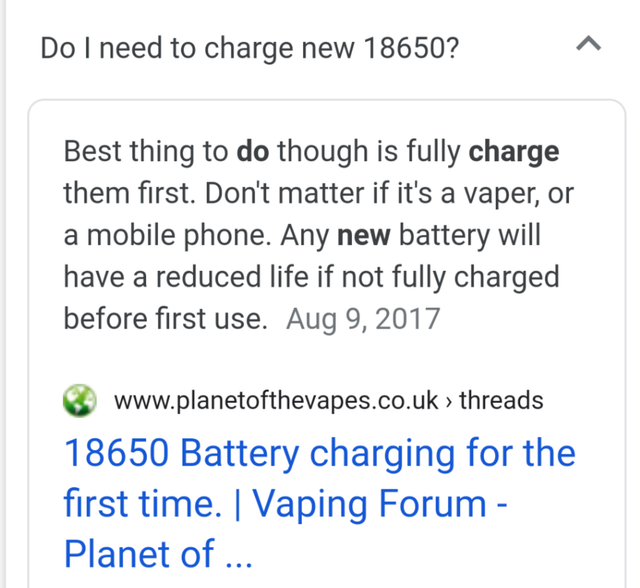 Anyone who reads here can choose for themselves how they want to treat their own batteries... I will never use a brand new cell before charging it though, personally!