Accessory Maker
Accessory Maker
I have been looking for a portable enail solution for a while. I am never fully satisfied with my pens and carrying around a bong and torch is a bit cumbersome (and not so smart).Anything with a "coil" seems to have a fine line between vaporization and combustion and rarely gives dab sized hits unless you have some high-end W9 tech stuff.
I have had a really good enail from Green Light Vapes for a while now so when I saw their new H-Enail I was very interested. The V1 had a 2200mah battery and I think had a non-removable titanium nail and possibly some other inferiorities. The 2500mah V2 model just came out this week.
http://www.ebay.com/itm/131633443522?ssPageName=STRK:MESELX:IT&_trksid=p3984.m1555.l2649
I will say that I did purchase this unit. I did not receive anything for free and I do not work or get paid by this company. I am just telling people about a cool concentrate device I have found.
It came in a nice foam lined case, perfect for travel. Picking it up for the first time it feels very well made and sturdy. all threads are machined very nicely and it comes with a heavy magnetic base to keep it upright.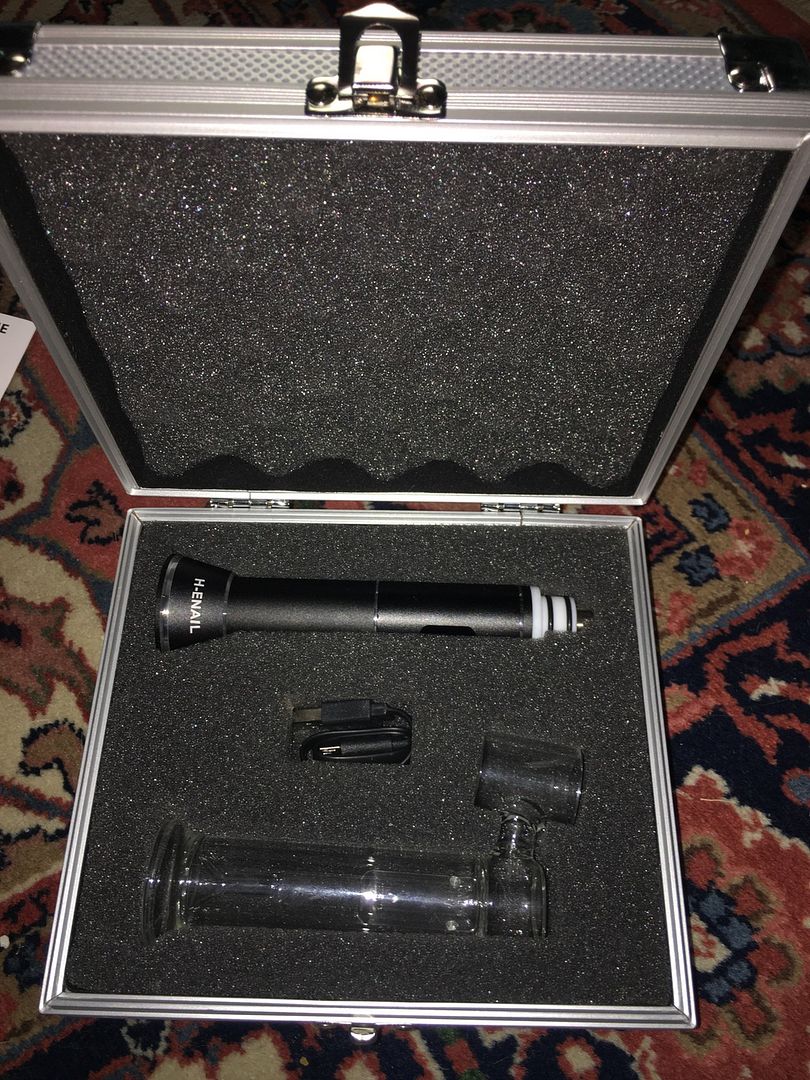 I LOVE that it has a replaceable 2500mah 18650 battery. That means you can replace it when it no longer holds a charge and keep extras around for additional running time. This battery is decent but you could also replace it with an even better one for longer life and slightly better performance all though it's not necessary at all.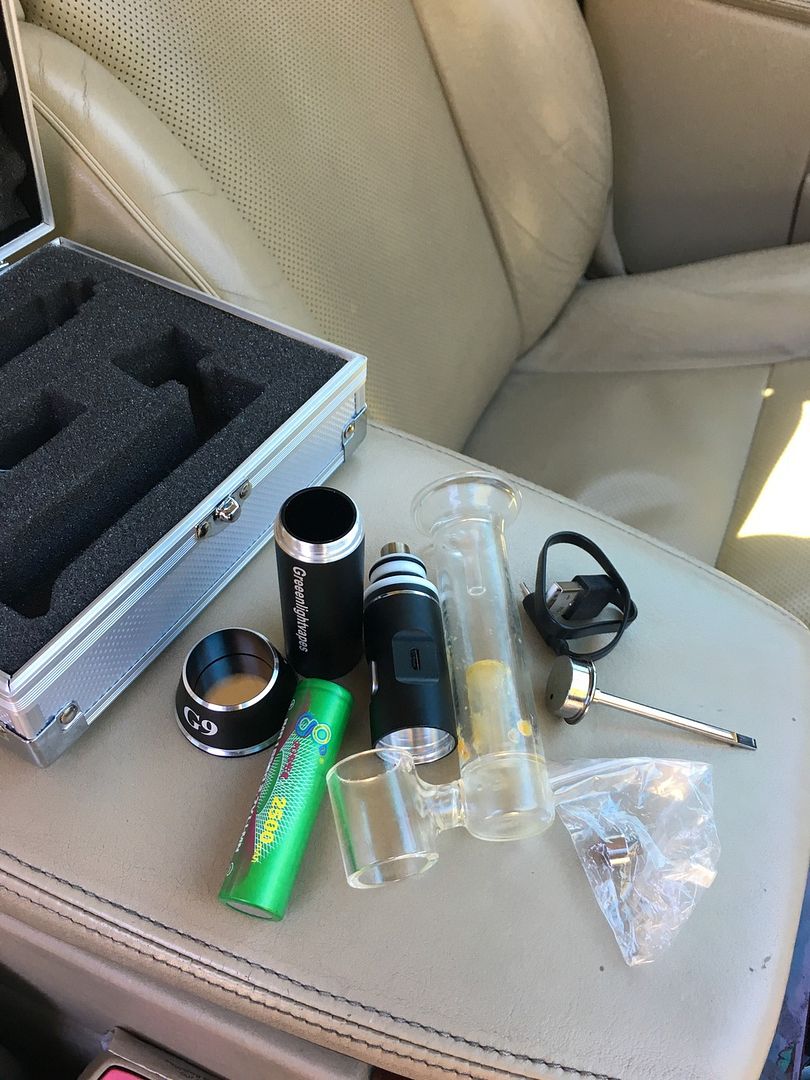 The process of dabbing off on the HEnail is very simple. Press it 3 times to heat it up. When it turns from white to green, it's time to dab!. If you prefer a hotter dab press it another 3 times to go a second round of heating. I have found the sweet spot is 1 cycle for small dabs and if it's a big dab I go half way through the second cycle. You can't go TOO BIG however due to the small size of the grade 2 Ti nail.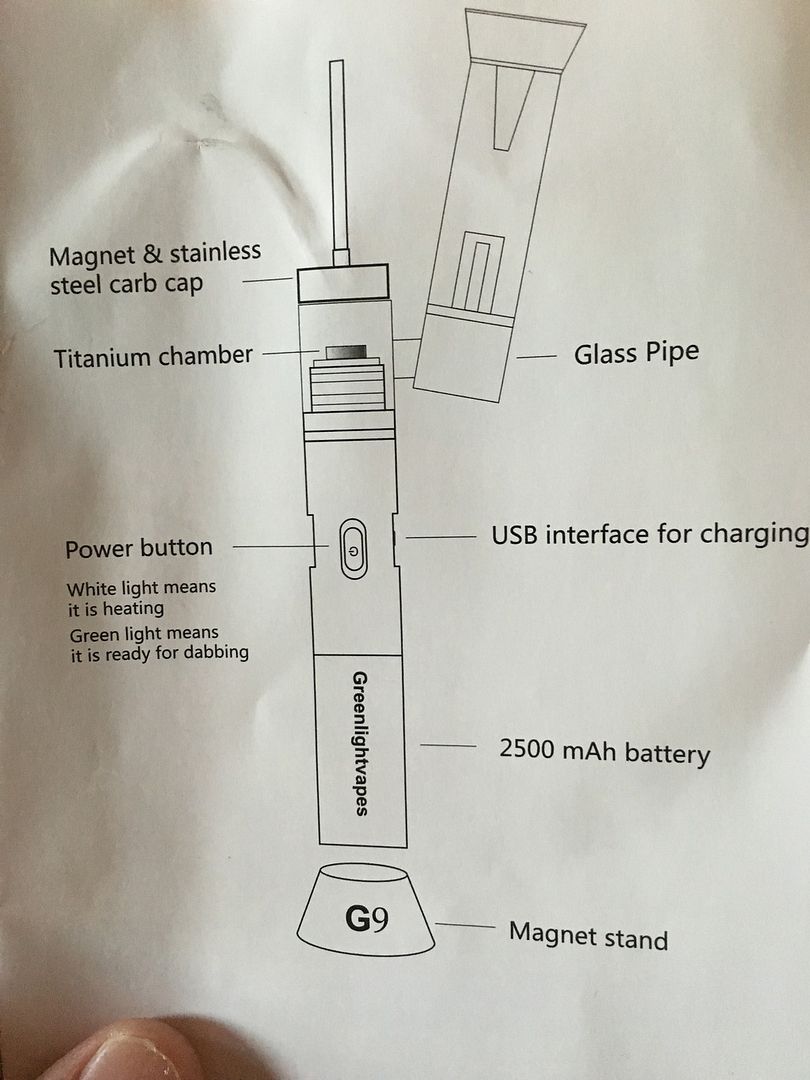 Let me go ahead and warn a few of you about the nail. It IS removable for cleaning and replacement and they even throw in an extra Ti nail for it. But they don't tell you how to switch it out. During first inspection I wanted to see the element underneath so I tried twisting with pliers. This not only did not work it bent the crap out of the thin Ti nail. I understand that it needs to be thin to heat up quickly, but I think it could be a bit thicker and still function. Luckily they give you an extra! So I finally figured out that you just gently pry it off with a flat head and it's easily removable to clean and/or replace. Also the heating element I found underneath was a nice little ceramic heating element which was a pleasant surprise.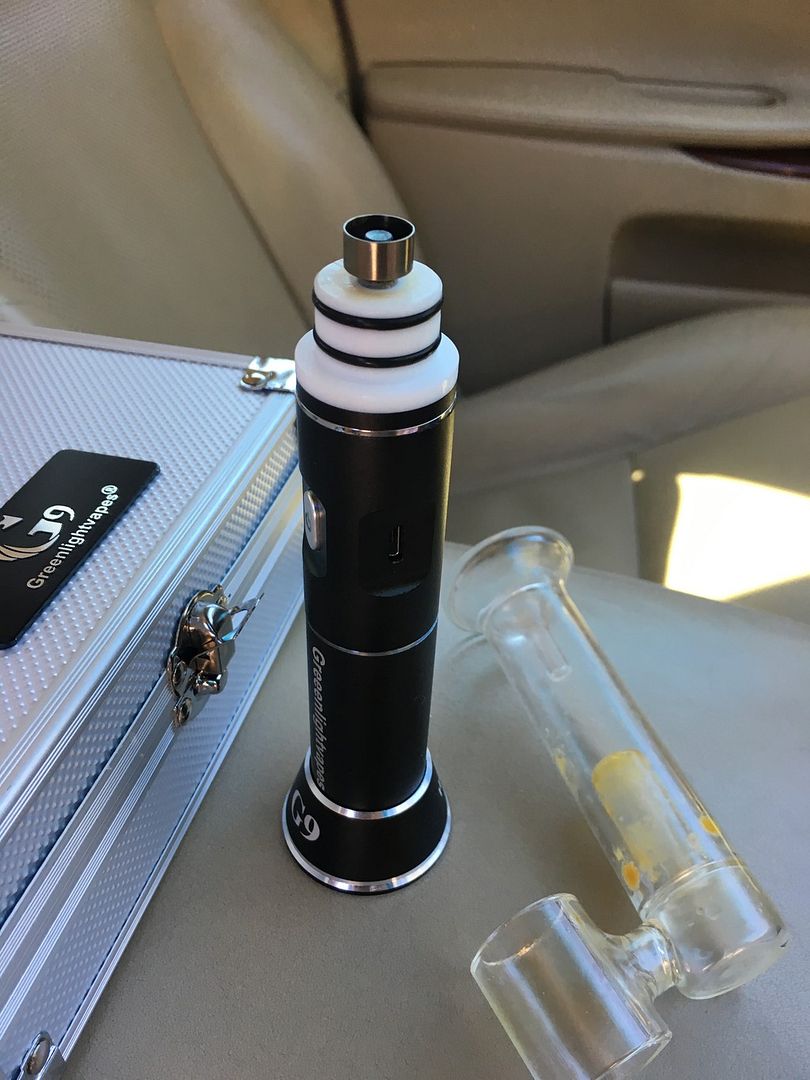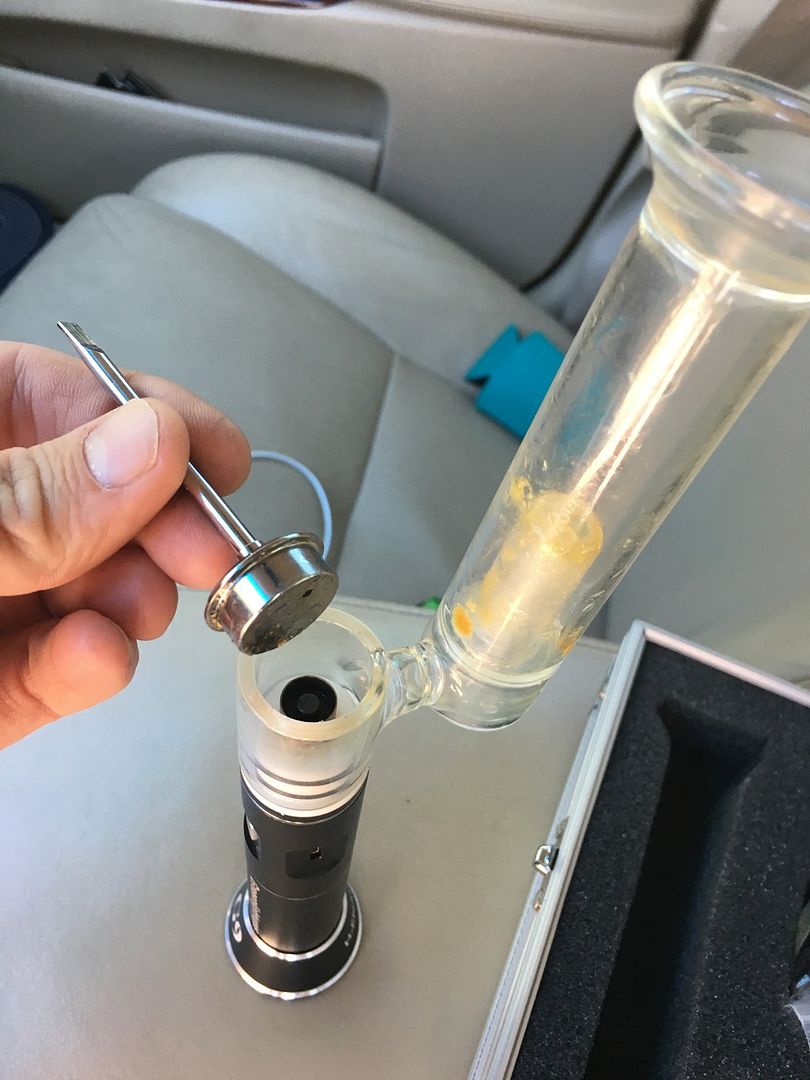 It comes with a magnetic carb cap and dab tool. This will get stuck quickly in the glass if you don't keep it clean so keep some Iso handy. It does work quite well though. It charges through a Micro USB and comes with the cable only (no wall portion but we all have plenty of those). The bubbler is functional. It only requires a tiny bit of water or you will be drinking it. But it does the trick and cools the vapor. So, to sum it up it's Not like a full enail setup but certainly beats the crap out of any of my other portable solutions! Definitely worth a try. I haven't had it long so I can't speak of longevity yet. I'll keep you posted!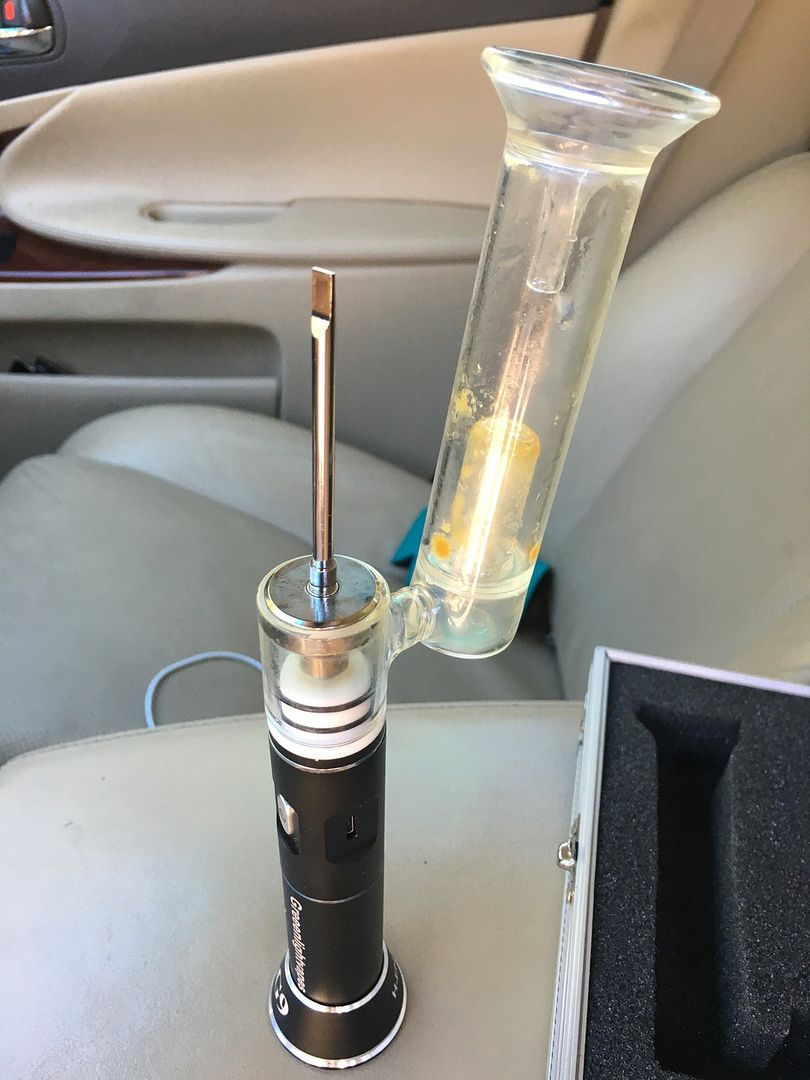 Last edited: