Very sleek! Can you give more angles to show the top part better?
How does it compare in size to this one I have? Mine looks very similar, but I can't find any info on it online and am not sure when you ever sold it.
Even dry, this one makes vapor ICE COLD. More so than my EVO hydratubes, and I prefer using it on my hot vapes dry for that reason. It makes even the hottest vapor feel like vicks vaporub!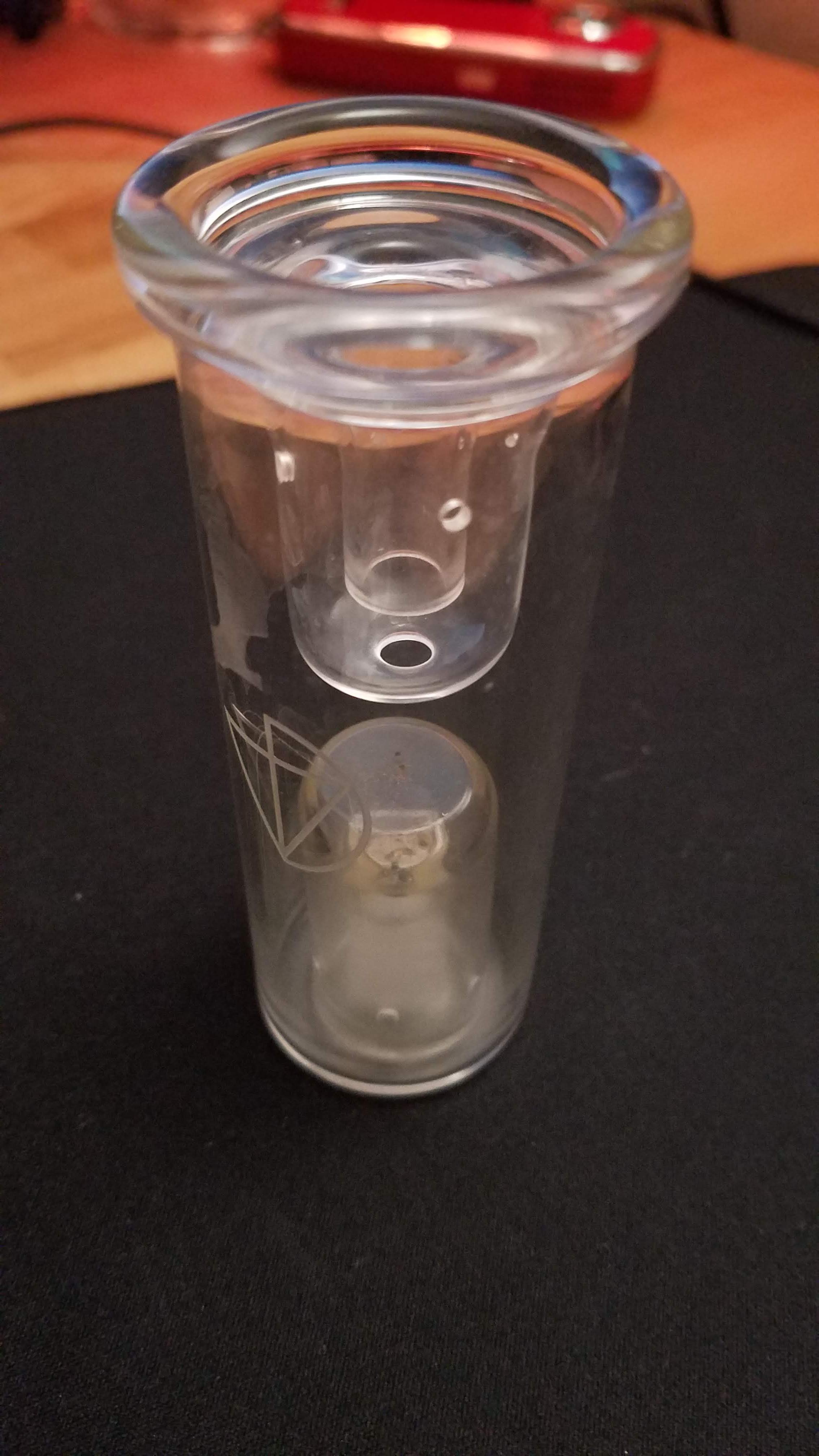 Last edited: