and .... I understand that there was a combination of circumstances ... but how the hell, the Toad 101 has not found a buyer?!
well, ok, I'm not going to make all friends, but I couldn't resist and put my name in the hat for the raffle for this beautiful neglected toad #101... and by a another contest of circumstance, I won the draw!!!
I had thought "no need to draw lots, give it to me directly..." but I couldn't believe it!!
I remember one guy, who at the start of this thread, at the start of this wonderful journey... asked fans of Dan's work to leave some for others...
and here I am on the dark side of the force...
Sorry about that guys, but I've lost my mind about anything Dan might design!
so there you go, toad #101 is going to come and keep Toad #22 company for my greatest pleasure!!
@Grass Yes
I joined Fc to get an IH from Pipe...it's been a while but haven't left the community since...maybe when I get a Nomad 2 or 3!
well, and I'm sharing some pics of a pipe/stem that
@Tswoodenart
made for me to fit the Wpa in 14mm...couldn't resist trying!!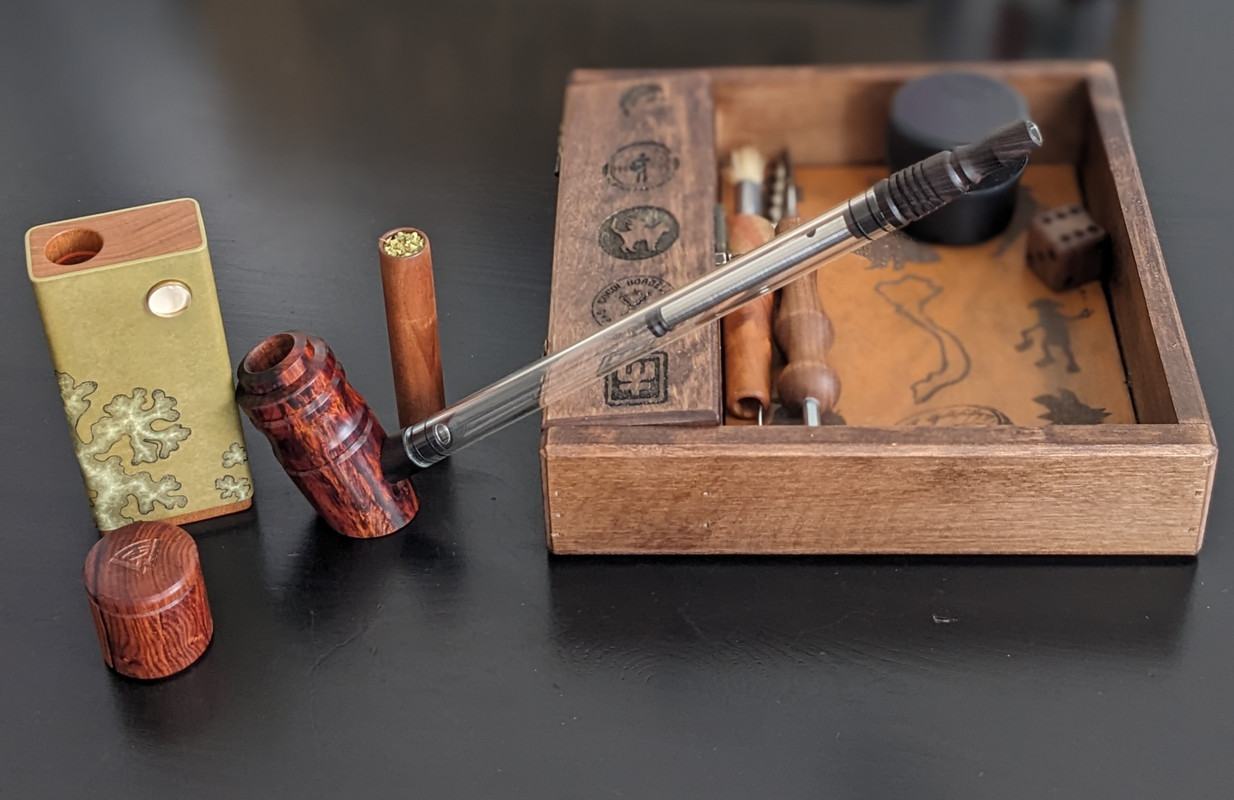 (the wooden tray is not from Dan!!)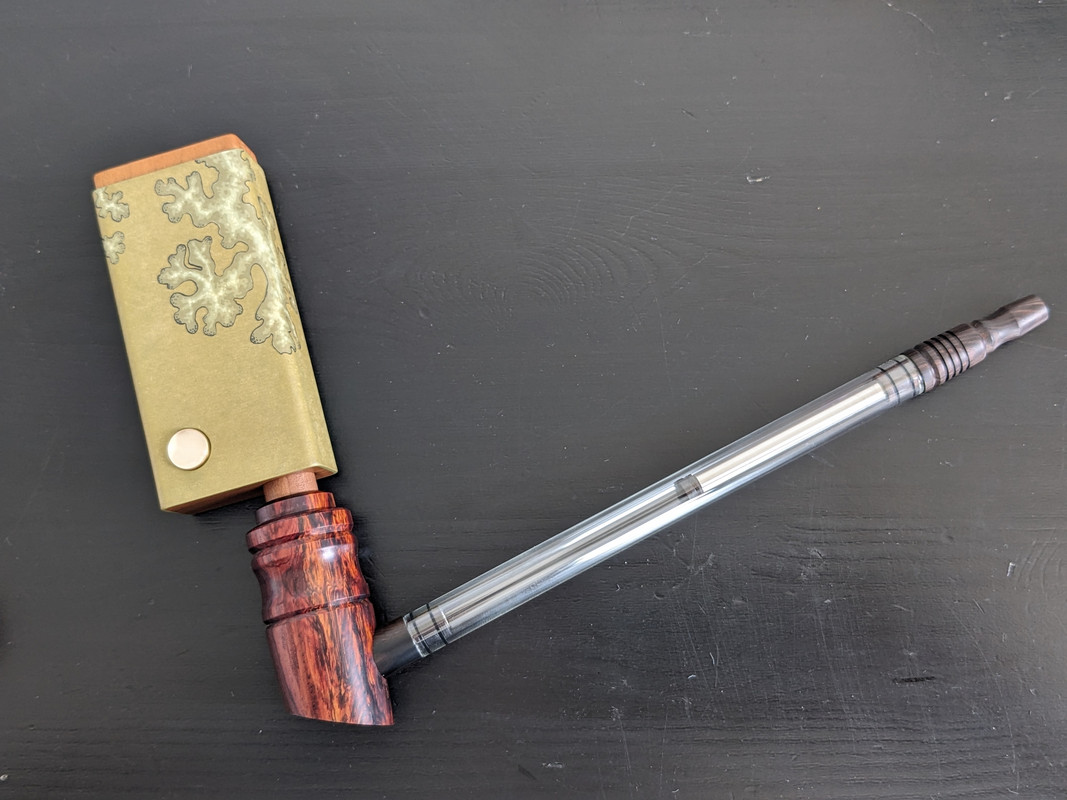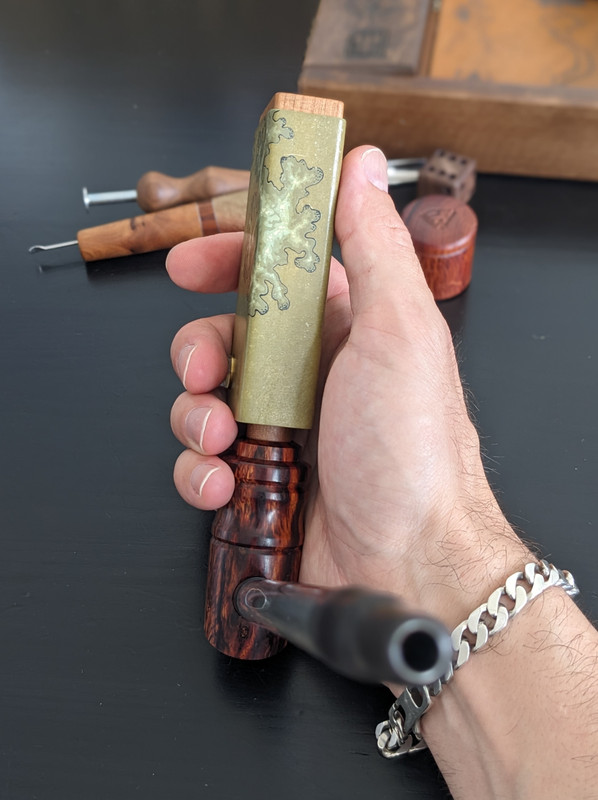 and finally, I had tested the kief sandwiches for a while... big big success!
for logistical reasons and, to push the Toad to its limits, I am looking for the right technique to use it with hash and hemp fiber!
I ordered 7 different ones... for science of course!
I'm not very experienced with hash...any advice??
happy vape to all