They decided to have a "Fury 2 owners meeting" every Friday,
where they will compare notes and offer one another tips and advice.
I am so very excited.
This group of Veterans (4 of them) have invited me to their Friday Meeting this week.
It just happens that they are making it into a New Years Day Party (outdoors, spaced, no refreshments)
I almost cried when I got the phone call last night.
I have never been invited to participate in a social event with any patient in 10+ years, and I am very excited!
We will go to Tucson's Freedom Park, which has 5 baseball diamonds, and choose one.
It is where I take Dusty to run now that he has no real yard.
I am going to surprise them with caramels and some Dispensary bud that I acquired to finish up the month.
These are the first patients ... all soldiers that I will see in 2021.
They chose as their activity to vape together (and with me), as their gesture of entering a new day.
I have, in face of Covid, made arrangements for one patient that is on Dialysis. While I am distancing and remaining masked for the foreseeable future, I am meeting this patient that received a used Da Buddha, along with a WISPR E, an electronic vaporizer made my Iolite, in the body of WISPR. I meet her outside of the office where she goes for dialysis. The lady is afraid, and while they will not let me enter, we sit outside for 20-30 minutes at the office prior to her going in. I bring my WISPR E and she brings hers. I grind and fill us both up, and 6 feet apart we vape, and talk, and get calm for the procedure. I suppose those that know me won't be surprised that I have started to look forward to these sessions.
I have not met Danielle outside of Dialysis since November. She goes 3 times a week, and has become very brave about this.
She has her last session of 2020 on Thursday morning. After not seeing her for over a dozen sessions, she called and asked if I would go to her last dialysis of this year. She said she has something to tell me... and I am very worried. She had told me in the past that she would like
to just quit her treatments and let her body carry her as long as it would. She knows how I feel about the topic. I pray that she has something else to tell me other than what I fear most.
Jakim was a patient I saw 9 years ago.
Members here donated a Da Buddha, and he was recipient.
We kept in touch, but he was one of the patients that just disappeared.
I sat in a nearby Dispensary recently, waiting my turn.... It's not easy to recognize people through their masks, if you do not see them often.
This guy kept staring at me, with his eyes squinted.
I finally asked: "Do I know you?"...
He said: "Vito it is you... I'm Jakim."
He had moved to California, because he thought he would save on the price of an MMJ Card.
Life was not easy there, and when the pandemic hit, he had to leave and come back to Tucson for financial reasons.
On Monday afternoon, Jakim got his second DBV.
He was finicky about tricky units, which is why he got the DBV.
I was pleased and surprised that he accepted a portable also... it was a Lotus!
I never could have imagined him with a mini-torch... but this is a time of surprises!
End of 2020.
I have my last Tele-Therapy session of the year today.
You'd think I would be better adjusted to my life's traumas by now.
I learn something every time, though!
2021 brings new attitudes, and new promise.
This year, I am most grateful for the fact that although Covid tried to put a crimp in my work, I was able to
carry on.
This was a direct result of a man here that donated masks and gloves to me....
It turned out to be a crucial turning point for the patients I serve.
I got a beautiful Christmas gift this year.
A heating pad, that has made a great difference in the way I am able to function.
It was from a great friend, and my body has benefited.
I have never sent a greeting card.
While I was married, my wife would send cards and sign both names.
This is not a card, but the sentiments are clear.
I did post this in the picture thread... but in case anyone that I care about (all of you) ,
did not see it: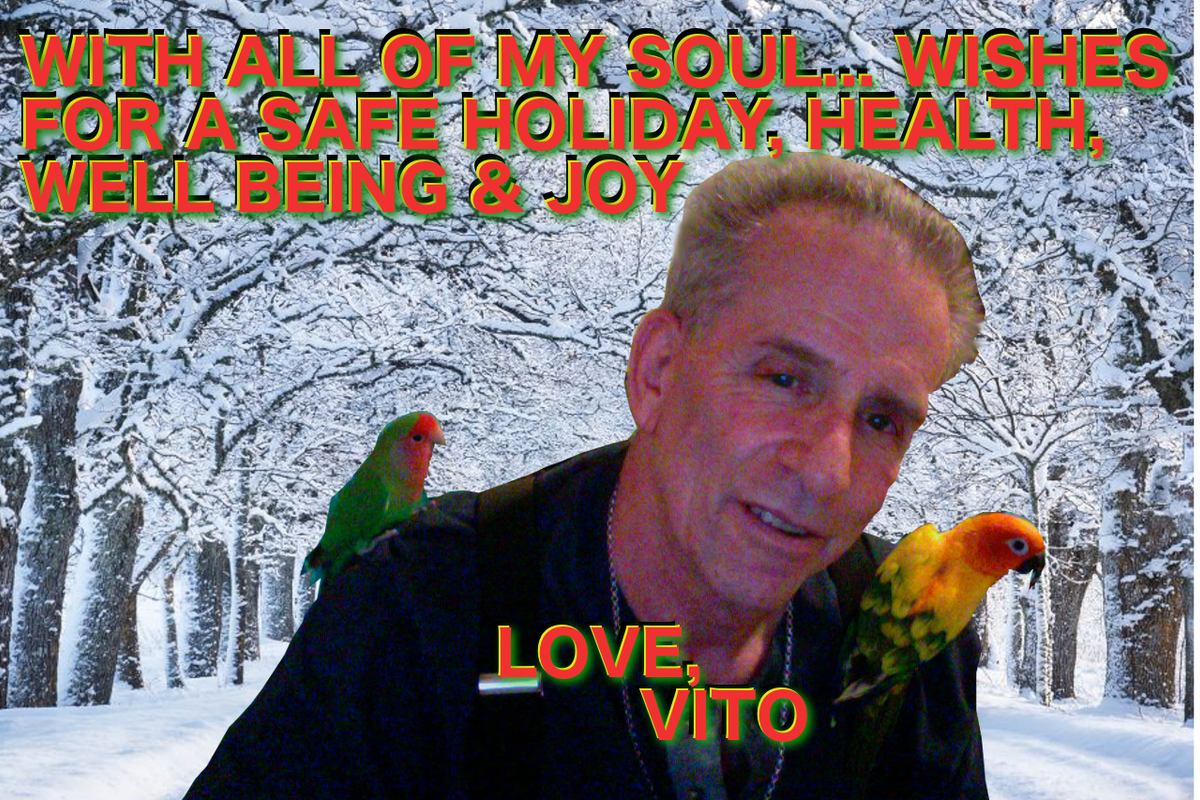 Thank you for reading.
Happy new year to all of you.
Love your fellow man and forgive when you can.
Put your best foot forward always.
Your conscience will let you rest well at night!
Last edited: