Milaana. Lana. LANA. LAANAAAAAAA
There are definitely a lot of seeds in the wife I got, like each bud has a few, but they said that on the site that was the reason it was cheaper than usual... Still nice, and I'm planning to just throw them outside and see what grows, why not!
Oh nice, hopefully my order will not be far behind to ship, yeah the cherry creme says it has 21% CBD compared to 15% in the wife I got from top cola... Not sure about the strawberry cake, hopefully they have enough for my order, and that's not why mine hasn't shipped yet... We'll see next week!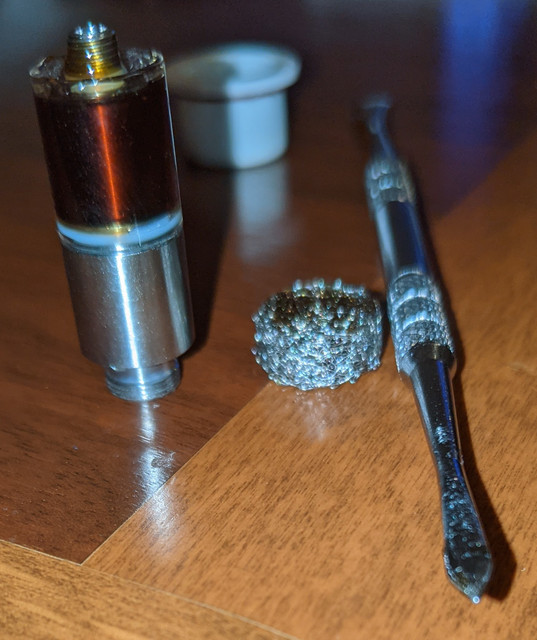 Meanwhile I actually tried using the above tool to scoop out some of the CO2 oil from the cartridge, and spread it on a steel mesh concentrate pad from the Fierce that I am using in my Bowle... I guess it seems to be working, though now I need to wait for the oil to drip off the threads again lol
Edit: well I think success!
Though my mistake may have been laying it on its side for my first photo attempt... LOL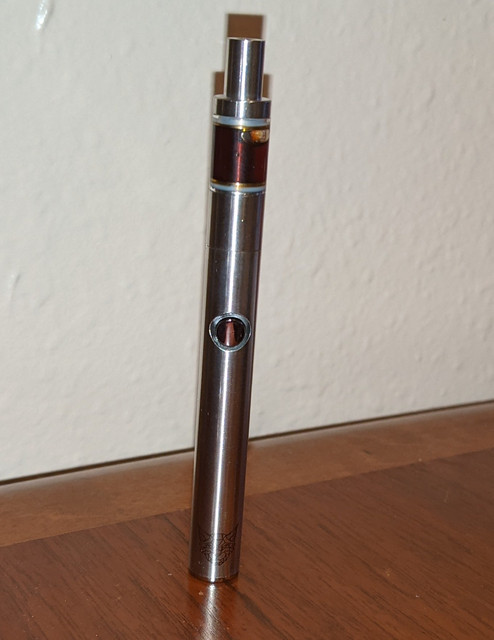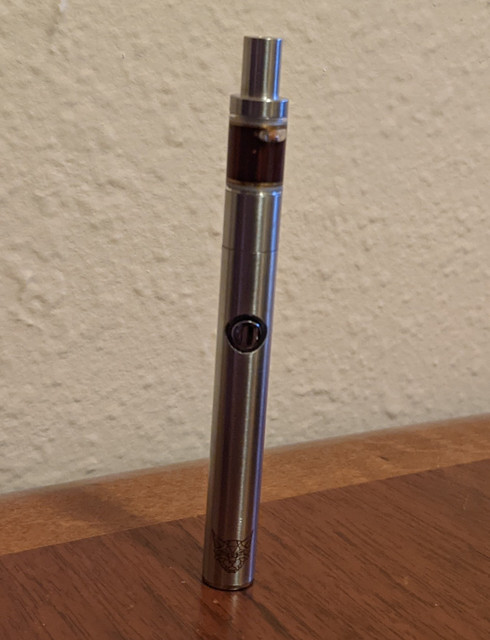 I can never tell if it's better with or without the flash either!
Anyway I unscrewed. Top now hoping it will settle again or evenly, and I will try to keep it upright... first couple hits I was afraid to hold the button for very long and I do think I could get oil on my tongue...
Edit again: screw it, I fully unscrew it and use paper towel to wipe it down, the top and the cap... Fortunately I guess because it's CBD oil it is not too insanely sticky like regular THC oil... So I tried it out though and got a nice burning oil on my tongue just on the lowest possible setting preheat... Going to let it sit a bit and maybe try again tomorrow, we'll see if it can soak in or something, but maybe I need a filter of some kind because that's going to be a problem!
I tried the oil in my Tafée Bowle though and it was really nice! Tasty and clear-headed
And CBG kief on top of lemon cello was nice in the vapbong as well!
Last edited: