Manufacturer
Manufacturer
So as some of you may be aware, we are developing a kit to allow people to use an external wall power supply or an external 18650 battery to power their Grasshoppers.
As this will likely be something we only do a single manufacturing run for, I want to make sure I get all of the numbers right on the first try. I have put up a pre-order / reservation link on our website for $39 to reserve a kit.
Kit Includes:
SS316 Grasshopper Body Extension
Dummy Battery Insert with XT30 Connector
Custom 4.2V Power Converter
120/240V Wall Adapter
2x 18650 Battery Sled
* Parts Subject to Change
This is a Pre-Order / Reservation Item, the final cost of this product has not yet been determined.
Retail price is expected to be $79 - $99. Remaining balance will be due upon shipping.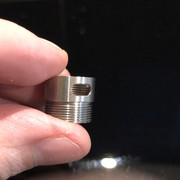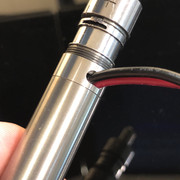 The item shown in the photos is a body extension tube for the grasshopper, which allows us to run wires into the body without modification of the grasshopper itself. This particular prototype was just a thread test, the production piece is a little longer and has a knurled section to make it easier to remove.
As we receive the power boards and dummy batteries back, I will post photos of them also.
You can reserve your kit here
https://maxvapornail.com/collection...r-kit-reservation-only?variant=31635924746330
Estimated Ship Date: Late January 2020