...fast and efficient ! http://flashvape.com
Manufacturer
FlashVAPE
is proud to present
FV
Rosintech


​
FV has been in the 420/710 game since 2012, and is still one of the best portable electronic dab rigs for concentrates such as rosin. As many members know, rosin is made from pure mechanical extraction, through the application of heat and pressure on the starting material.​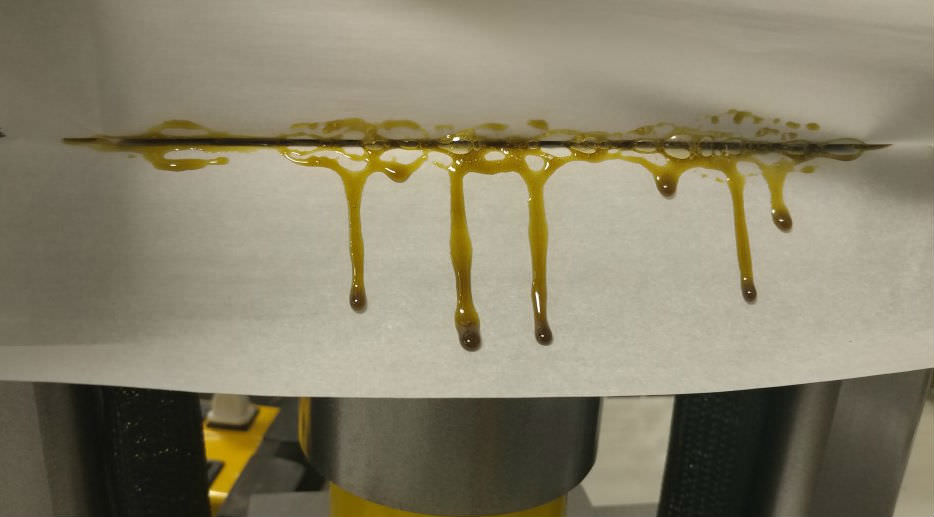 The "squish" delivers the melted trichs in a concentrate form, without the use of any solvents in the process. It is recognized by authorities such as Health Canada, as a healthy and safe method of extraction, and is perfectly compatible with tough US cannabis initiatives such as California's Proposition 64. Unlike solvent based extraction methods which produce concentrates like shatter, rosin has ZERO residual solvents like butane that's left behind through extraction processes (ie. BHO).
Bottom line, rosin is the way of the future for 710.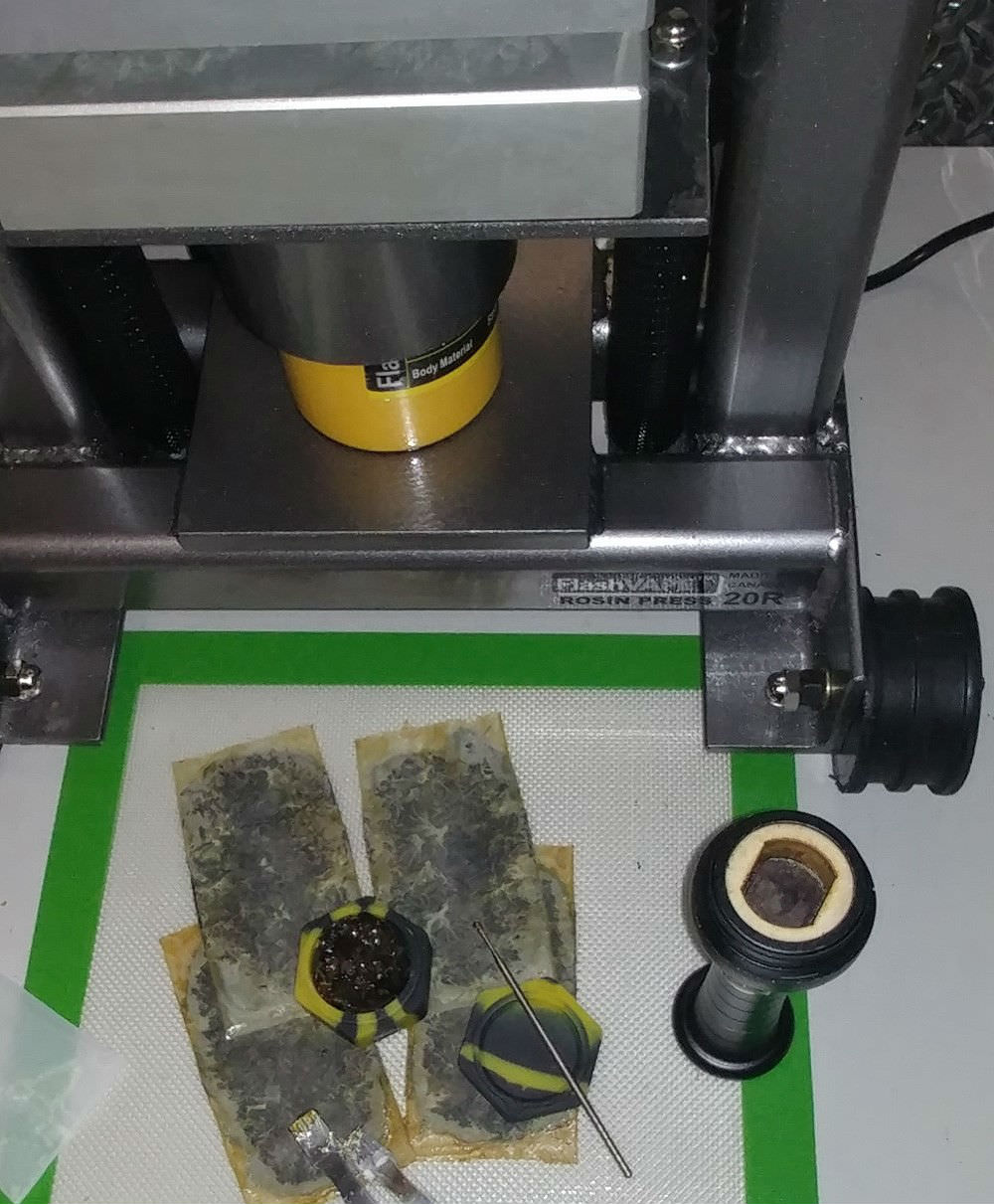 For the past 18 months, we got into rosin-tech hardware in a big way. Our lab efforts in the past year has net us several new and exciting design patents (pending) in Canada and the USA, and our rosintech is full of useful innovations which really make FVR products stand out from the rest. As with the development of any new product, it's taken some time for us to work out the bugs. I am happy to confidently report that this tech is now more solid than ever. So on this momentous day, 4/20 on the year Canada moves to legalize, we want to share our work with the FC community so we can all enjoy this fine solventless extract that is safe for the average medical Joe or recreational Jane to pump out in the comfort of home, on demand! And for those of you who are in the industry,
FV Rosintech products are very cost effective ways for you to get into, or move you ahead in the rosin game!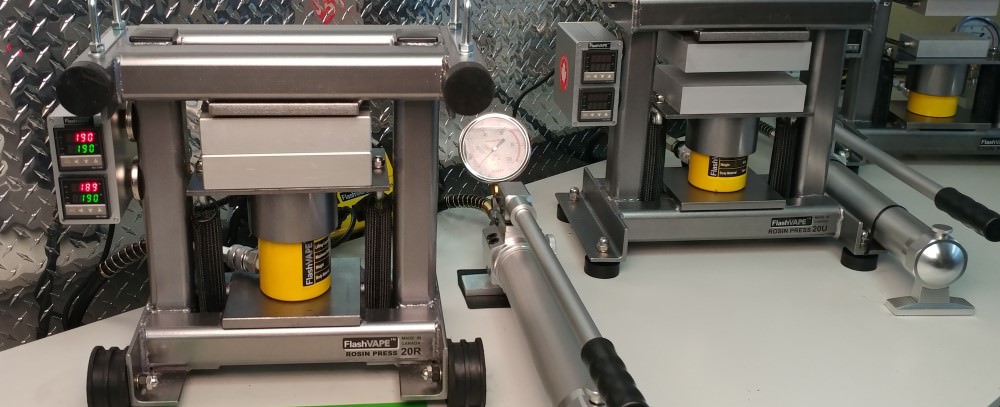 FV Rosintech rosin presses are designed around ease of use and small form factor. Our signature 20 ton rosin presses, the "
ROLLIE
" and the "
ULTRA
" are both desktop units which stand mere
16" in height,
and can sit comfortably on top of any desk or counter top. All our rosin presses are designed and quality built in Canada, and each is hand tuned and fully tested before delivery. Let's go topsy-turvy and take a quick look at our newest press first: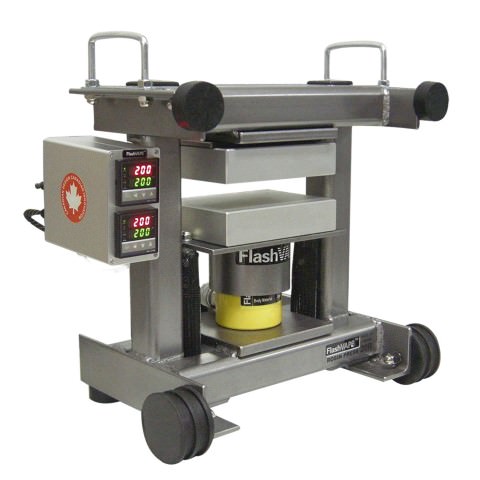 The ROLLIE is the newest rosin press to hit the FVR line up. This machine is the culmination of everything we've learned about rosin-tech, wrapped up in a fine little package. The ROLLIE features
5x7" hard anodized plates
, heated by 1000w of power through 4 stainless steel heating rods. It has
external TCs
that monitors to control each plate's temperature independently, so you can dial in the exact temperature of your squish down to the single digits (in Fahrenheit, of course).
The ROLLIE, as the name suggest, is a rolling press that is designed to use driptech to deliver rosin
without using any parchment paper.
Any rosineer can confirm, scraping that parchment paper is perhaps one of the most time consuming and annoying task in rosin production. The ROLLIE takes this part of the work out of the equation, saving you literally half the work.
Don't let the size fool you… this press is powered by
20 tons
of hydraulic pressure. 20 ton is a huge number, and not something that table top pneumatic systems can come close to. Hydraulic hardware is much more compact in size vs pneumatic, and can deliver a smooth pressure curve, which is a very important factor to maximize yield and prevent blow-outs. Pressure is delivered through pairing the press with a 10,000 PSI pump. We have 2 pumps available: a 2-stage, 10,000psi fully machined aluminum hand pump, or a 10,000psi mini electric hydraulic pump which makes squishing with the ROLLIE truly effortless.
The process is simple… place your bagged pucks on the non-stick hard anodized surface of the plates, raise the plates to about a 1/8" gap for 15 seconds (gives time for the heat to penetrate the puck and get the trichs nice and melty before you hit it), roll the press down, now start increasing the pressure nice and smoothly, by pumping at a rate of 1,000 psi every 5-10 seconds. At around 3,000-5,000 psi, rosin will start to drip onto your collection mat placed below. Now you can slowly pump it up a little more once in a while, to continuously exert more pressure on the chip throughout the squish. A typical squish is anywhere between 3-5 min, depending on the strain. When drip action has slowed significantly to almost a stop, your squish is finished and at this point, you roll the press upright, release the pressure to lower the plates, remove the chips, and replace with new bagged pucks, to start the cycle again. Meanwhile, your rosin drips and collects on the cool collection mat below, and away from the heat source (hot plates).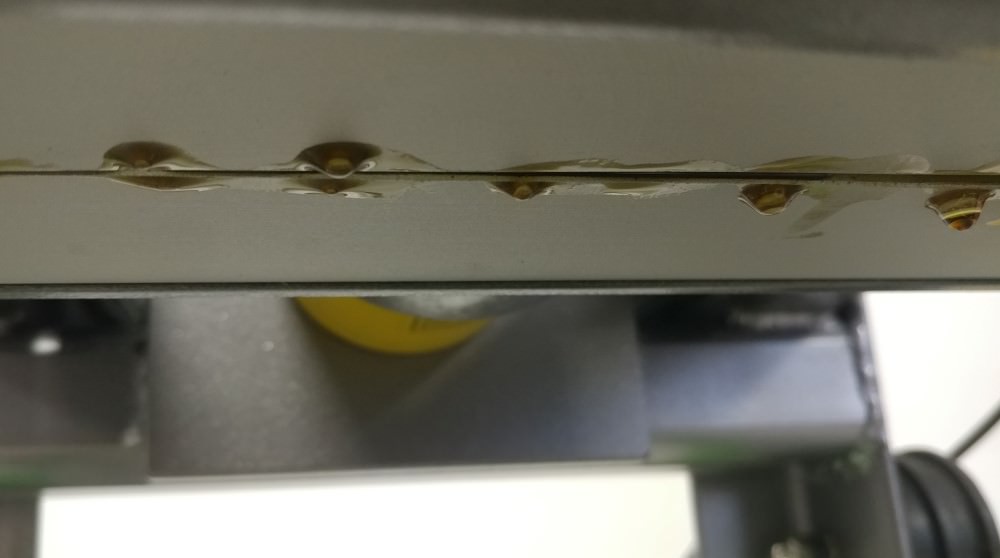 This driptech process delivers the lightest rosin color possible, while retaining much of the terpenes.
The use of rosin bags filters out any particulate matters such as red hairs etc. from your rosin so the product is truly dab ready, and won't leave spots on your quartz banger. This golden "organic shatter" is the reason so many people are turning to rosin as the go-to concentrate for dabbing, vaping, as well as for making candies and other edibles.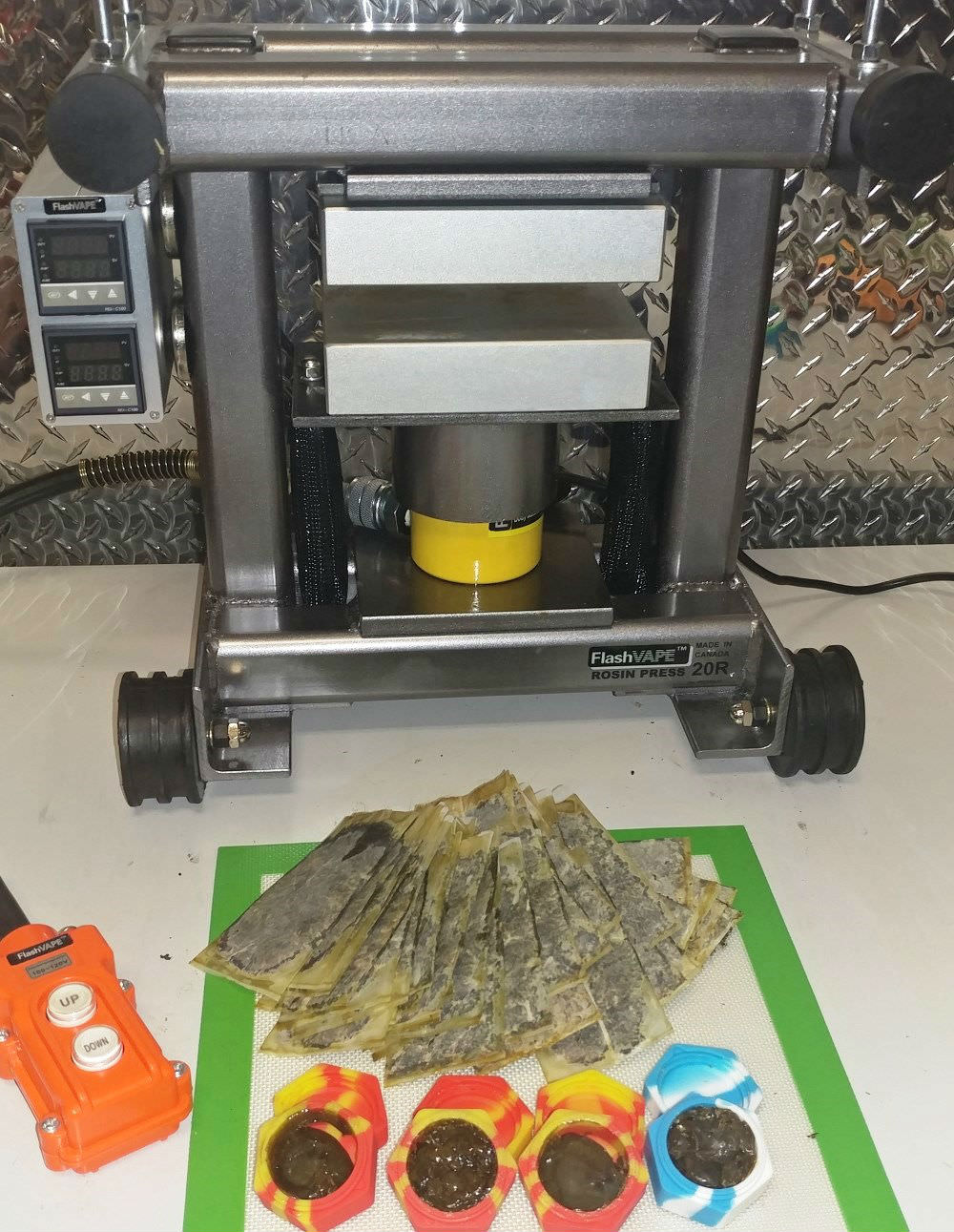 The ROLLIE is a press made for serious rosin production, and each press can
process around 1 lb of dried flower per hour
based on 1 oz per 5 min squish (using 2 half oz bagged pucks), with ample time allotted for some quick dabs in between)\. Need more?
daisy chain up to 4 ROLLIEs together
so one operator, using one electric pump, can
process 1 QP per squish
, all without the need for any parchment paper in the process!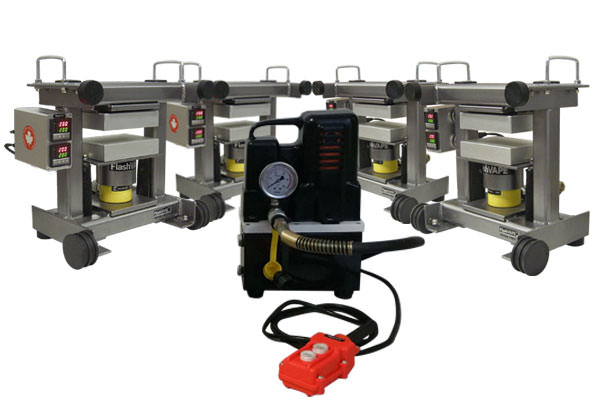 Our initial product line was first introduced around a year ago, and centered around build your own press DIY kits. These are still some of our most popular products, and are the most cost efficient way for the average hobbyist to start producing rosin at home. All our kits feature hard anodized aluminum plates for durability and easy cleaning. Each kit comes with our legendary, patent pending magnetic mount controllers. These controllers are the exact same units that come with our high end presses, and uses large magnets which securely attaches to the side of any press frame, for that clean integrated look. Each controller has two micro-computer controlled, dual line display PIDs, which independently monitors and controls the operating temperature of each plate. External TCs are standard on all our gear, which are must haves for accurate and stable temperatures. That up and down bouncing action you see in a lot of youtube videos? Those are the ones with the TC in the heating rods, a no-no for accuracy. With the FVR controller your real time temperature will not bounce up/down, which leaves you guessing what's really going on.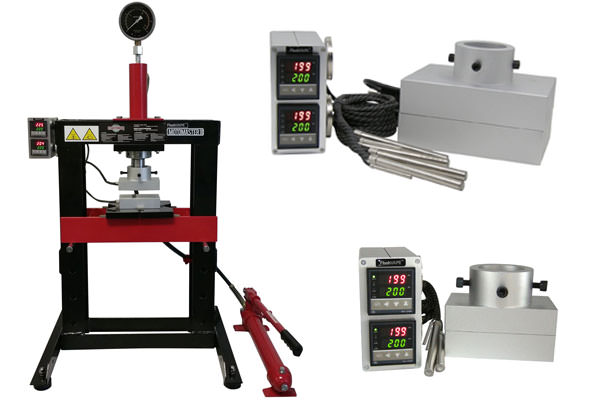 We hope you've enjoyed our short intro video. In the coming days, we'll be dropping more FV Rosintech products on this thread. Also in the works are professionally produced FV rosintech video tutorials, so stay tuned and let's
get the discussion going
on this fabulous tech!
HAPPY

4/20 !

Last edited by a moderator: