Here are two rather crude stands I made, that I wanted to share and see if any FC'rs have any good ones to share as well.
Go ahead and laugh away, these aren't exactly artful, but both have come in very handy!
First up, made out of Sugru (took the whole package, so cost around $17), probably other cheaper alternatives - open to suggestions to use for future projects.
This has a spot for each of my 3 must-have-tools-while-vaping on one side and a deep hole on other side for me to be able to easily load my VC / IQ2 / Miqro / basically anything in that 10mm range.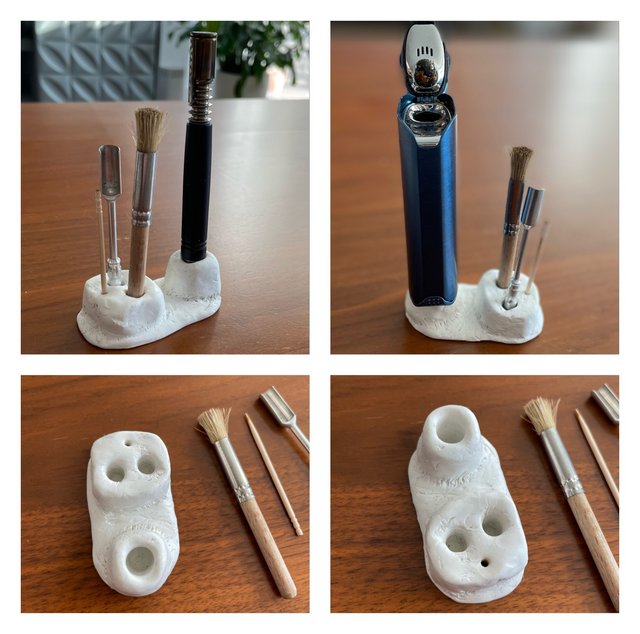 It is well balanced, never wobbles or tips over but definitely not the most elegant looking stand. I will probably remake at some point, at least in a different color that doesn't immediately look dirty along with smoothing it out better so it looks a bit more finished!
Up next, made out of pipe cleaners (total cost less than $1) is a stand for my favorite J-hook.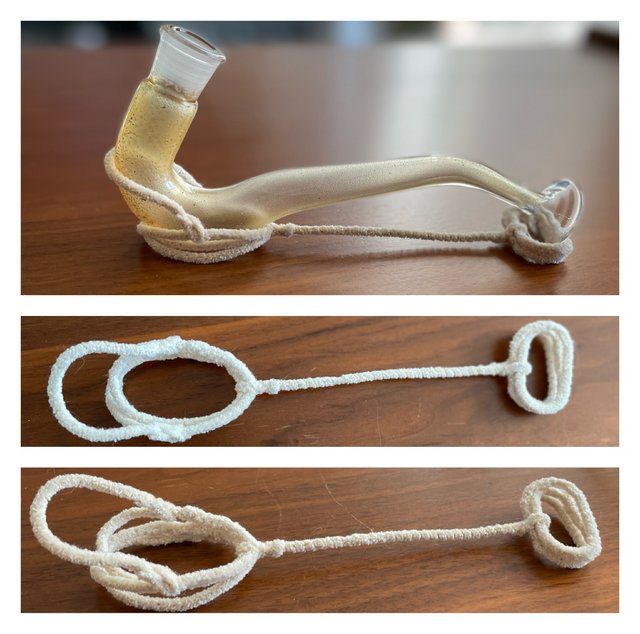 It actually works great, but would love to see other ways to keep it upright.
I am always looking for (inexpensive & easy) clever hacks - what 'cha got?