TopGreen X-Max Representative
Company Rep
Hi, I'm very proud to present our new vaporizer in the X-Max line, the Ace: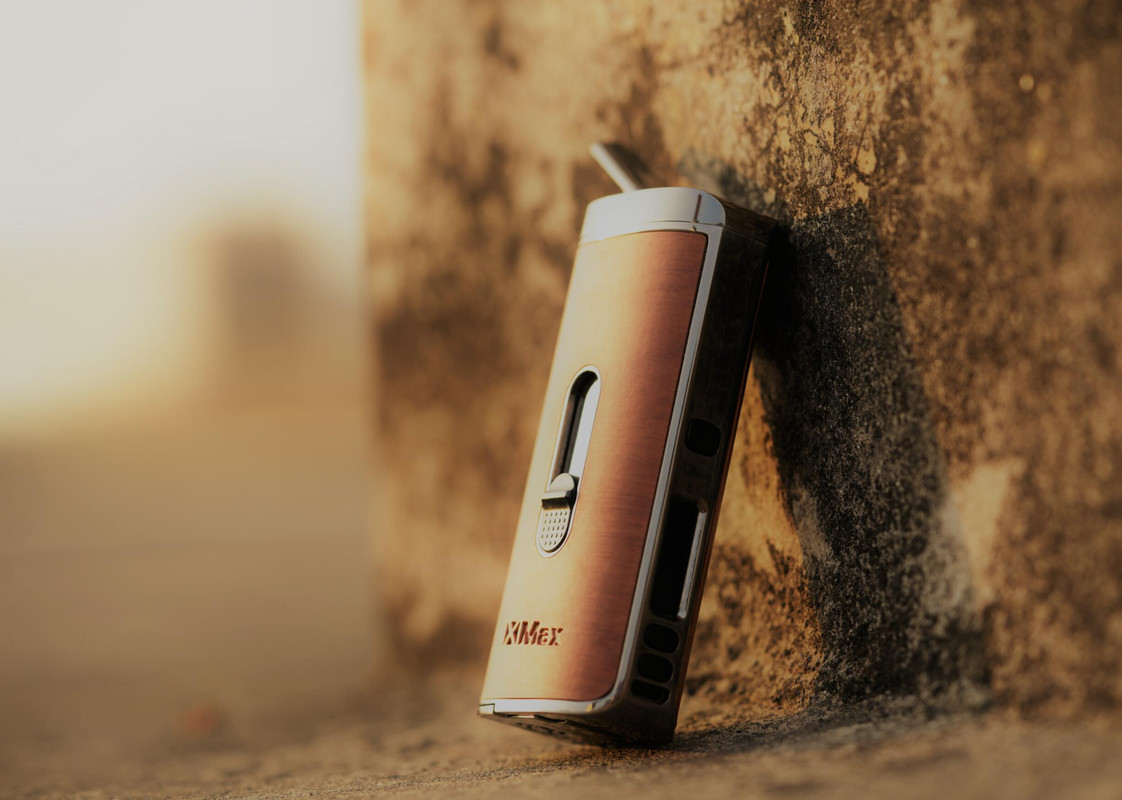 It's a replacable battery portable vaporizer using a black ceramic bowl (conduction), the airpath is isolated from the electronic:
We used a different mouthpiece system than used in the Starry/Fog which is easier to remove for deep cleaning, here a schematic of the Ace: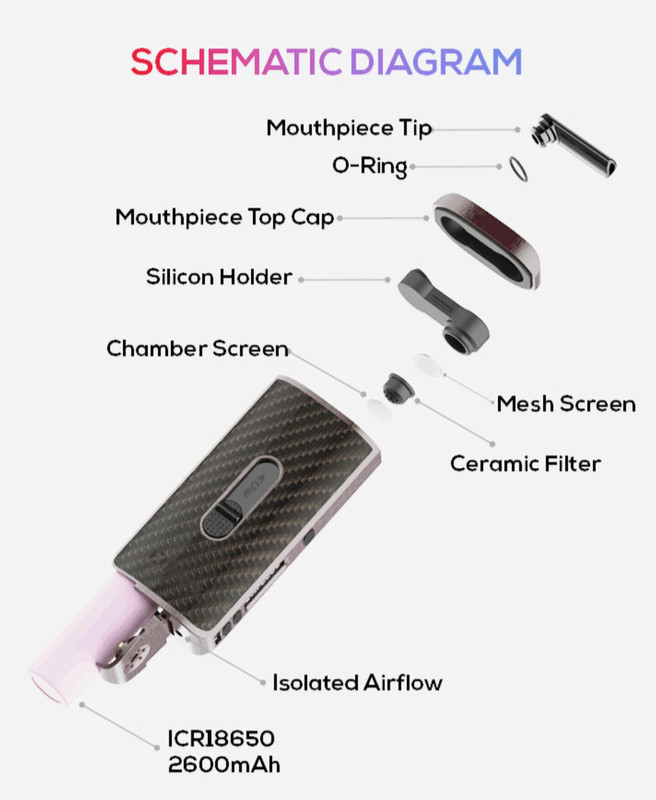 One very nice new feature is the quick cleaning/unloading option, with a finger you can push up the bottom of the bowl to unload or to clean that bottom screen (which is removable if you want to deep clean the air inlet) using that button you can see on the center (flat side) of the Ace: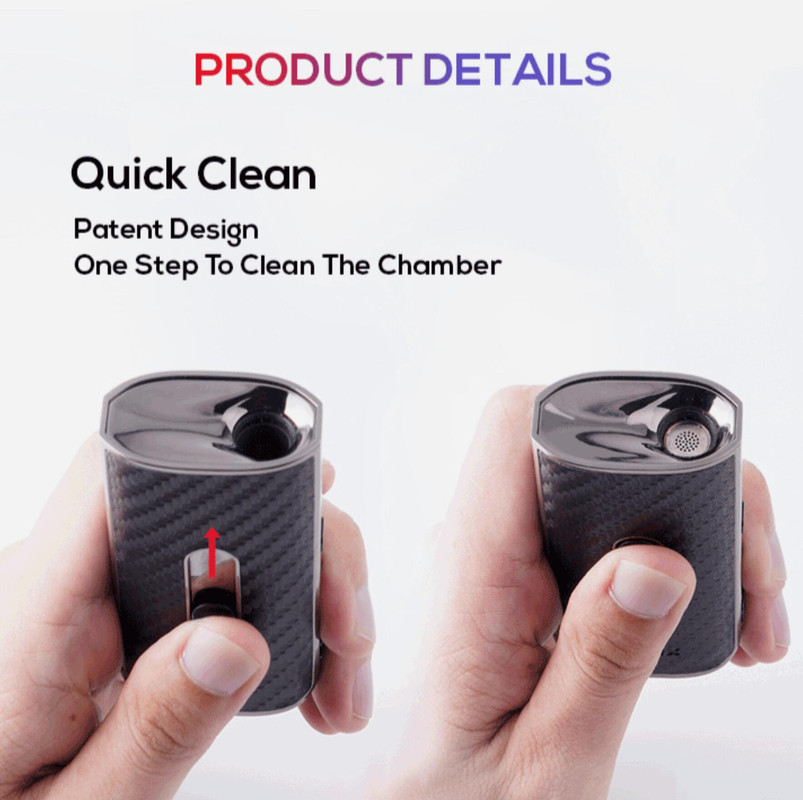 There is a boost mode too, 2 clics to active boost mode which increase temp at max level (T° range is 0-240°C) although it may be changed since testers sayed 240°C was too much for flower usage, they suggested a +20°C boost (starting from the selected T°). Although there is another nice option, one short clic on +/- buttons increase/decrease temp by 1° BUT a long push increase/decrease temp by 10°, very nice and usefull feature!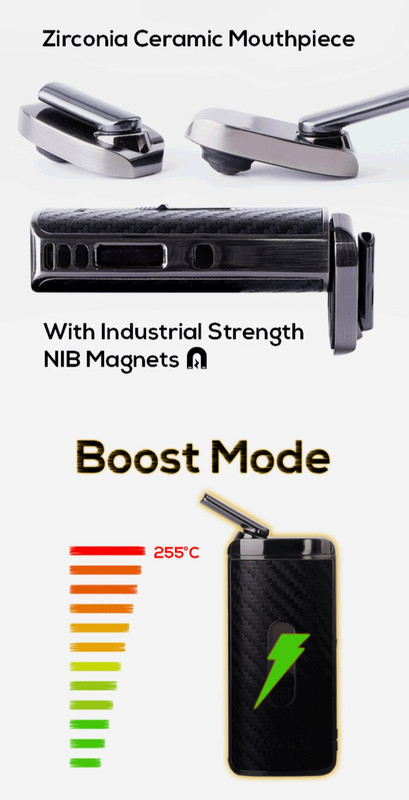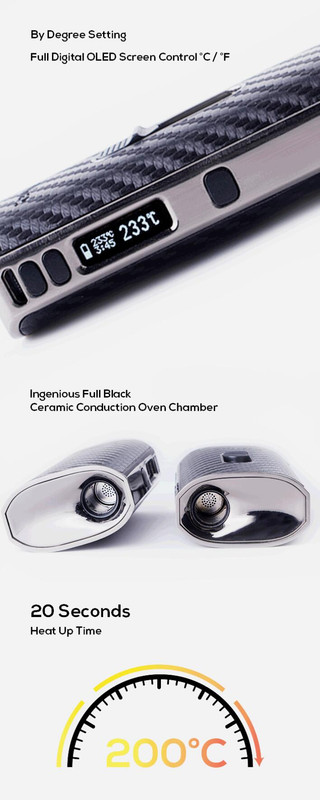 As you can see above the others features are the now usual haptic feedback, 5/10mn session personnal choice, farenheit or celsius and zirconium mouthpiece.
From a personnal point of vue I liked that Ace for its new options which are very usefull (I dig that quick unload without any need of a tool). The 10°C increase by a long press is very usefull too. But where it shines imho is about the taste, this is the best tasting Topgreen vape, the heater seems to be slightly more gentle which helps for taste conservation. Personnaly i suggested them to add a bowl reducer as an add-on or directly in the basic package, I think one will come in a close future with others accessories.
Don't hesitate to ask any questions, I'm the TopGreen company rep for FC now and will kindly reply to every questions you'll may have in mind about the Ace, have fun!
Last edited by a moderator: