Hello FC members! I'm usually a lurker in most online communities, but I felt compelled to share my own experience with the Underdog mom-and-pop team. I'm the type of person that does countless hours of research before investing in anything (aka a picky customer), but
@underdogette
and
@underdog
have been very attentive the past couple weeks with talking through all my options and the whole experience definitely exceeded all my expectations!
I was in the market for a new vape since I've been using my FM mini mostly at home and considered a desktop vape for the convenience and new vapor experience. My options came down to the UD, E-Nano, and the Arizer Air, but something about the informative discussions in this thread, the customer service, and the uniqueness factor of having a custom UD drew me to eventually deciding on the joining the UD club! Of course VAS doesn't help, but after a wonderful day of using my new pup, I don't think I'll need a new vape any time soon (another pup doesn't count, right?

).
There was a little mishap in what type of wood my chosen pup was, but, long story short, it was Ziricote instead of what was originally thought of as Black Walnut. Here's some pictures: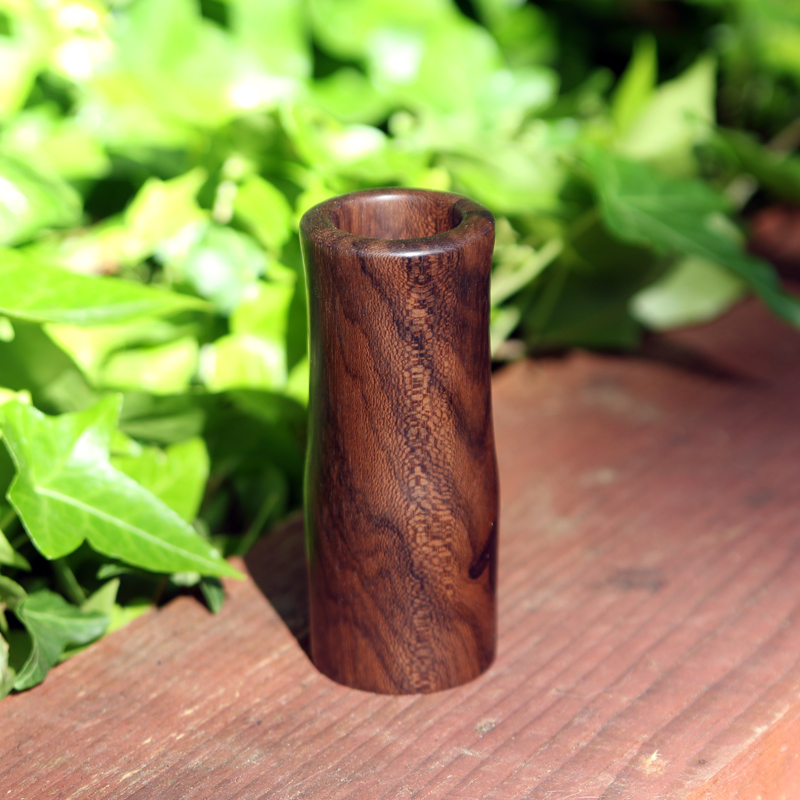 Since I had already paid by then, they honored the original price. I recently found out that it was an exotic wood so I really appreciate
@underdogette
and
@underdog
for that and just overall legendary customer service!
Just to echo some of the things that have already been said here:
- The vapor quality difference from the FM Mini and UD is unbelievable! I know it's not fair to compare the two since the FM Mini is more of an entry-level/portable vape, but that's the only other vape I've tried.
- The efficiency really is one of the best things about this vape. Someone can correct me if I'm wrong, but I think my FM Mini takes about .5g-.8g and I can get a about 2-3 5min sessions out of one bowl. That can also be a problem though because I'm at a point where I need that many sessions to feel some relief. The UD takes a fraction of that and with only 1-2 draws, I am good for hours on end. I think I only had 4 draws all of yesterday, whereas I would have needed about 5-6 full sessions with my FM Mini.
I don't remember who posted it or which thread I read it in, but if you're stuck choosing between vapes, just read over some of the discussions in this community and make your decision on which you vibe with the most. I don't think I could have gone wrong with the E-Nano or the AA, but like I said before, the feeling I got from reading through this thread helped me make my decision to one of the best purchases I've had
ever
!
This post is longer than it should have been, but again, thank you
@underdog
,
@underdogette
, and all the FC community!