Attention miniVAP lovers and lovers of all things miniVAPed:
mV accessories have been hard to come by in US, but no more.
@stickstones
to the rescue--- he has a wide selection of jen-u-wine mV accessories.
My order recently arrived, pictured below and includes regular screens, rimmed screens,
miniVAP medium wire baskets, mV flexicones, and a 18 mm female joint J-hook he carries.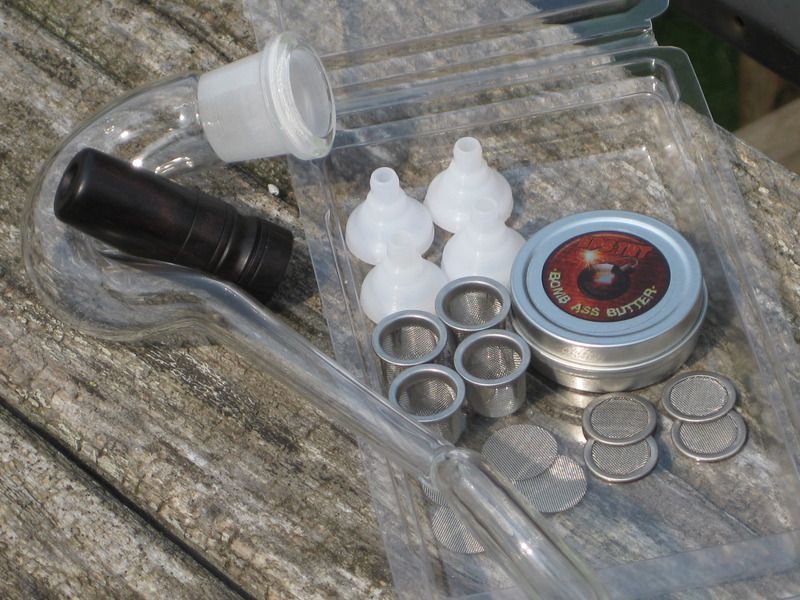 The star of the show is his wood mV adapter, mine in African Blackwood. It is SWEET !!!
Comes with Bomb Ass Butter, now legal in 49 states with recent Supreme Court ruling

Kidding aside, it's to make sure wood adapter doesn't attach too tight to mV.
@stickstones
has these custom made by
@Ed's TnT
. Gorgeous piece, even more so in person