This is a glass on glass add on for bongs for the vaporization of hash oil.
http://www.aqualabtechnologies.com/product/16e00183-4e5d-4c34-af7d-98cc257e09ff.aspx
Heres mine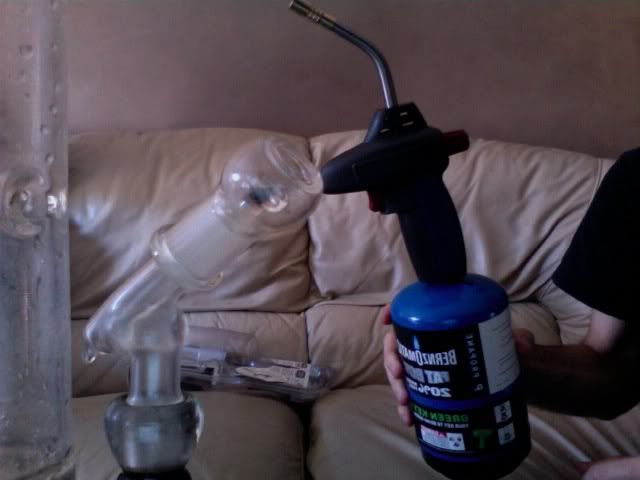 Use of such a diesel torch (not actually diesel lol, its propane oxygen) isn't recommended or even required, but eh, its me.
three peices, divited nail insert (what you see thats black with soot), globe, and female bong attatchment.
Heat the glass nail, drop the oil on it, simple as that.
I love hash oil, in my eyes it is far superior to pressed solids or anything for that matter; though of course I still think there is a place in my smoke kit for other hashes, but thats another bowl and vape technique thread, etc.
But that debate is neither here not there, so lets not go there please.
I was just curious to see what the FC reaction is to this device I have become so accustomed to using.
Suffice it to say, I no longer waste my oil consuming it in any other method. (still need to try tincture though).
aaaaand go