I've been using the arcticfox firmware for a week now on both my pico and vtwo mini. I started by just mapping the same TCR numbers I had used with the stock firmware and got satisfactory results but observed some wide temp variations with device monitor. The pico has always had a tendency to overshoot temp so this was not surprising. This first graph is the pico/dtv3-13mm combo using TCR 345/24w/420F with boost 2s preheat and stock temp control. Temperature spikes over 50 degrees too high.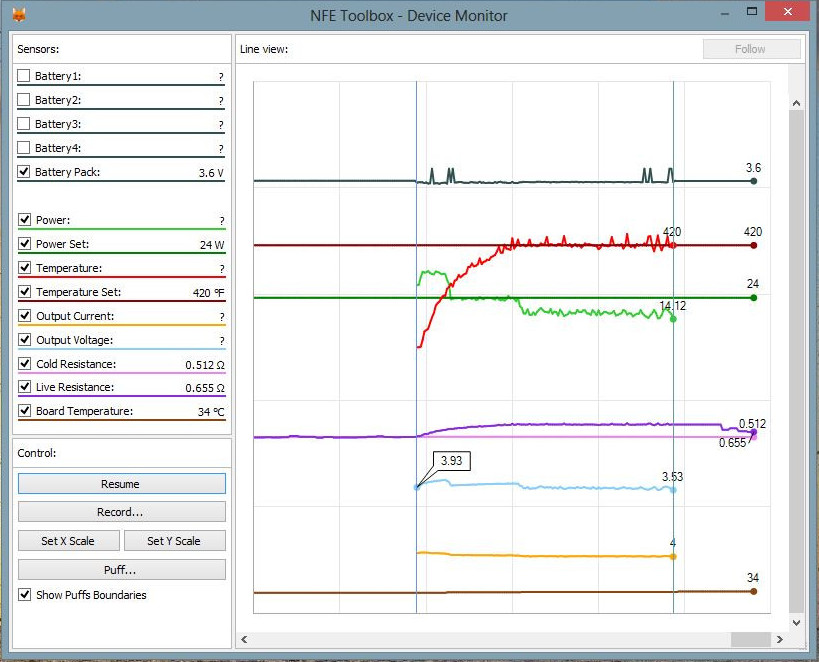 Decided to see if the PI regulator could calm this down a little and started trying out different values for P and I. Thanks to
@ander
for the graphs above showing how P and I relate, I've settled on P=1000 and I=20. This is the same pico/dtv3-13mm using TCR 348/30w/400F no preheat and PI temp control. IR thermometer (e=0.65) says donut temp is right on.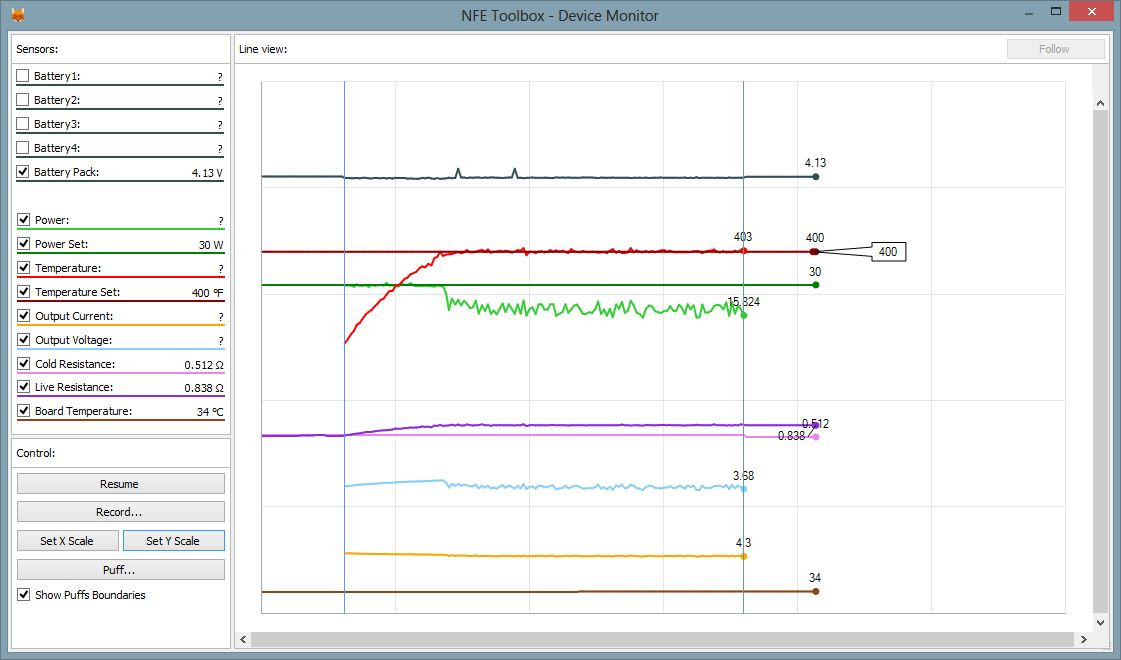 I'll probably raise the power a little more to heat the donut from cold a little faster, but I'm pretty happy with the results so far.