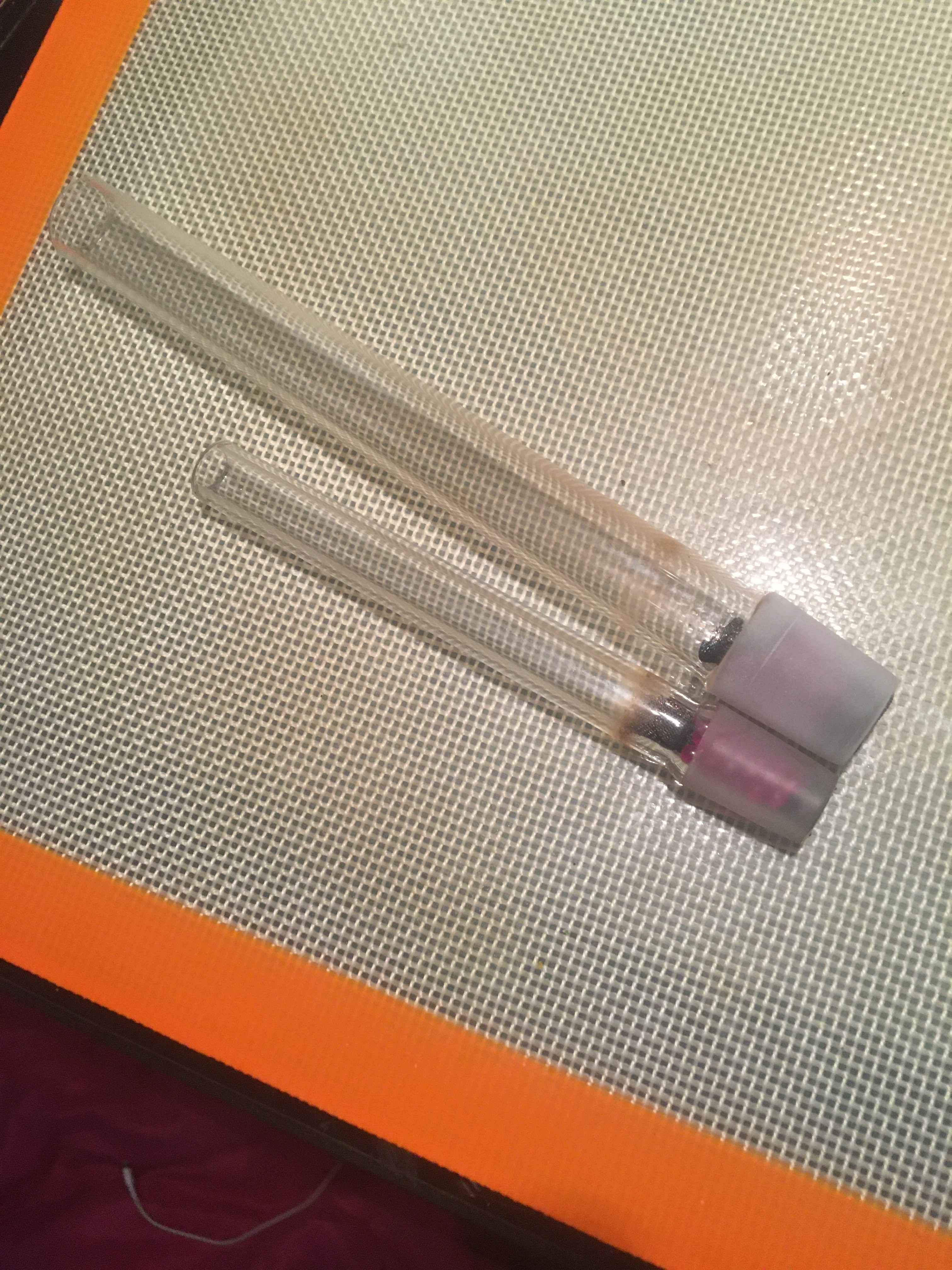 Materials Required:
1x Fused Quartz Joint
Glass/Sapphire/Ruby Beads
2x Stainless Steel Screens
Estimated Build Cost: $25
Some Assembly Required.
Back Story: Continuing on the footsteps of the original Sapphire Evaporator, this one came to fruition after my second desktop design broke and I needed a suitable alternative. This open source concept was inspired by quartz glow rods/wands of yesteryear. Ten years ago, before vaping, glow wands were definitely my favorite way to consume, far better than hemp wick. I wanted to approach a similar form factor, but with a design that would be much easier to use for actually vaporizing.
As a long hair, a large appeal to the SCVW is the recessed heater design. The hottest part of the vaporizer sits in the bowl making this relatively "safe" for a torch powered device. The handle allows for instant access to the bowl for stirring, inspecting the herb, or loading a freshie.
Works extremely well in both 14mm or 19mm. I would say this is the hardest hitting and fastest milking vape I have used over ~10 years in the scene. The consistency of course is not as easy as my electric desktop, but this does edge it out in brute force, maybe eventually I'll post about why that is.
As far as a how-to goes, I think this one is pretty self explanatory. A few videos from the last ~ year of testing!
Happy Vaping!