Hey guys,
I was at the Denver Champs show a couple of months ago and met the owner of
Piece Water
at the Magic Flight booth. He was a good guy and sent me home with a sample to test out. It's made for smokers and keeps their bongs clean, but it turns out it works well for our applications here.
I put some in my freshly cleaned test bubbler and used it about a dozen or so times over the course of a month (I know some of you just threw up in your mouth at that, but hang with me here). It made the water cloudy almost immediately after the first use and looked that way for the duration. After it being pretty spotless the whole time I decided to do some concentrate through it with the e-nano. Here's a pic of the bubbler before I changed the Piece Water for the first time.
And here's a closeup of the same bubbler at the same time.
You can see the glob on the side that got there from the concentrate. Before using the concentrate it was spotless inside with just flower use. So I figured the concentrate would send me to the ISO wash after rinsing. Instead, all I did was pour out the
Piece Water
and rinse the bubbler with hot water and this is how it turned out.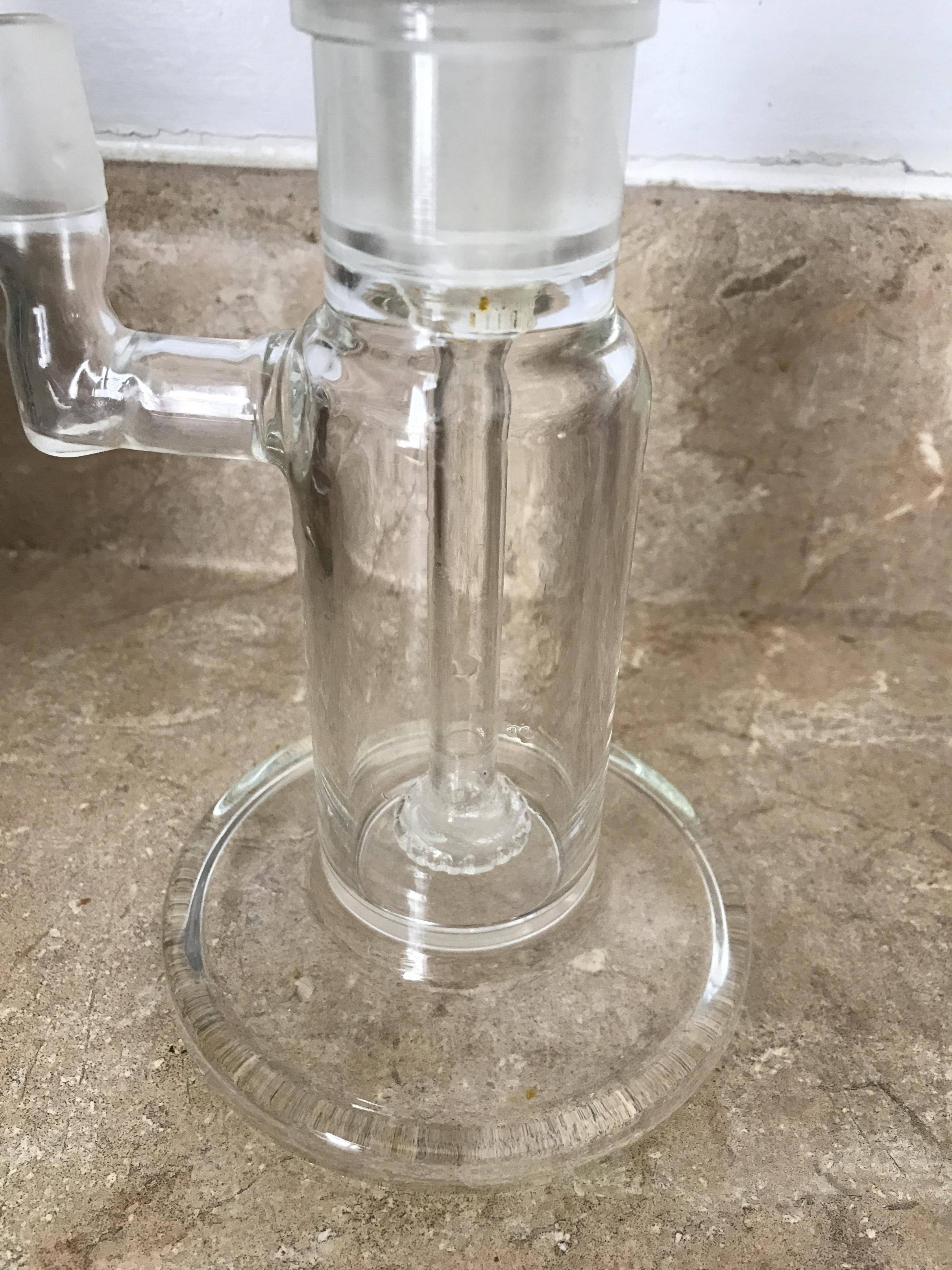 No mold ever showed up during the test, and I never added anything to the
Piece Water
. Overall I was pretty impressed! Value is a personal thing, and I am sure there will be those that think it is worth it and those that think it is not, but what I wanted you guys to know is that it does work if you decide to give it a try. I like it and have some more on the way. I'm especially stoked about it being in my Pokeball bubbler since I can't see inside it. Having the
Piece Water
in there lets me know it is clean in there!
For now the only places online I know of to get it are here:
http://sales.magic-flight.com/piece-water/
http://www.vapornation.com/piece-water.html
http://piecewater.com/
Last edited: