Alright, many of you may know, some may not, came to FC wanna say back in 09 by invite from a great guy that purchased a wooden dugout from me I think it was, he asked me if I could make a wooden vapor stem, I was intrigued and gave it some thought, one thing led to another, have been making wooden stems for various vapes for several years now. I have been fortunate to work for many many great people here at FC, a few great companies introducing and developing wooden stems, wongs and such for them, and so many of my customers through my site. I have been at FC for a while, have come to feel at home here with a family that I feel really close too. Have made so many friends here, most I have never met in person but would give them the shirt off my back and I am sure them me.
Anyhow, I have wanted to make a wooden vape since not long after I joined FC, I thought of this and that, tried both only to think up another this or that only to fail. I'd get sidetracked due to failure or a growing work load, for a while, I would give it another go then go off course yet again. That's no longer the case, I have made it happen, have bodies turned, heaters to install and hours of bench testing to do before the first of next week in order to get betas out. I am calling it the Vapor Bomb, that's what I tagged it way back when. Its simple to operate, you all that are already familiar with log vapes will find it to work similar to others out there. Its nothing more than a block of wood, a stainless steel air path, a cartridge heater soldered to the jack with 2 joints, it is what it is. Out the box with a standard 12v 2A power supply its running 410+or- a degree or two. I will be offering it soon enough after the betas make it out and findings are positive.
Curly Maple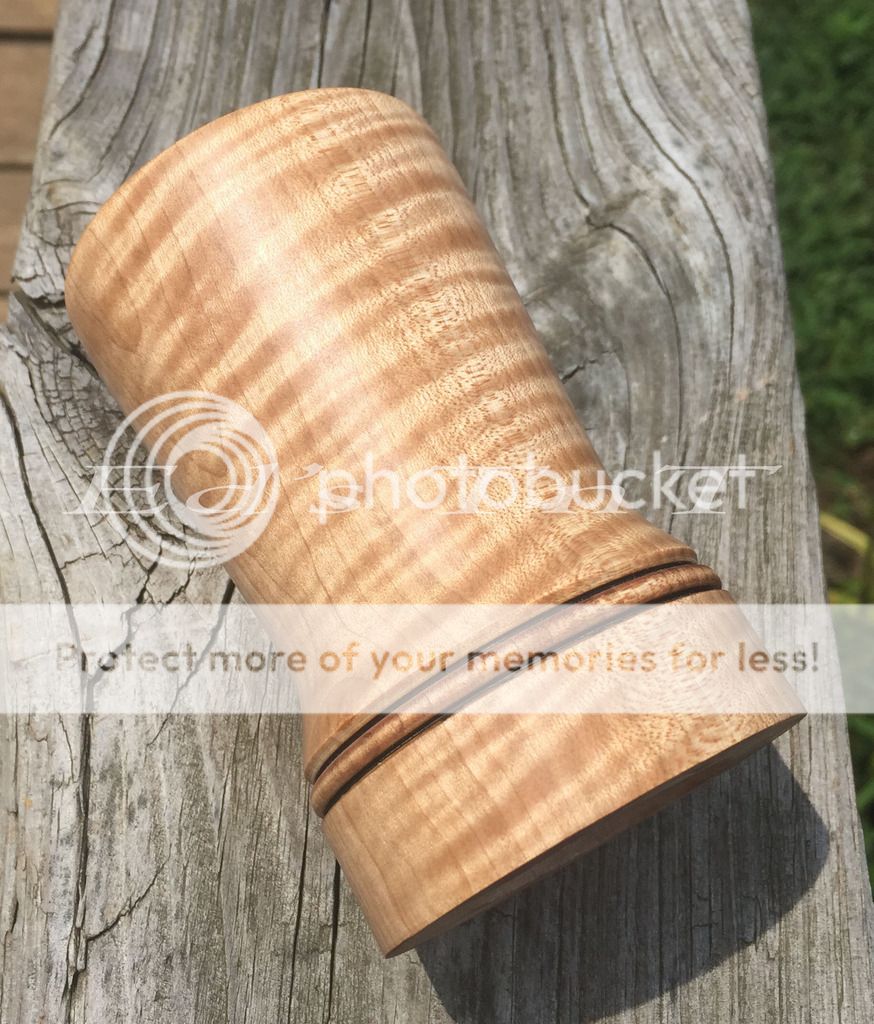 Torched White Ash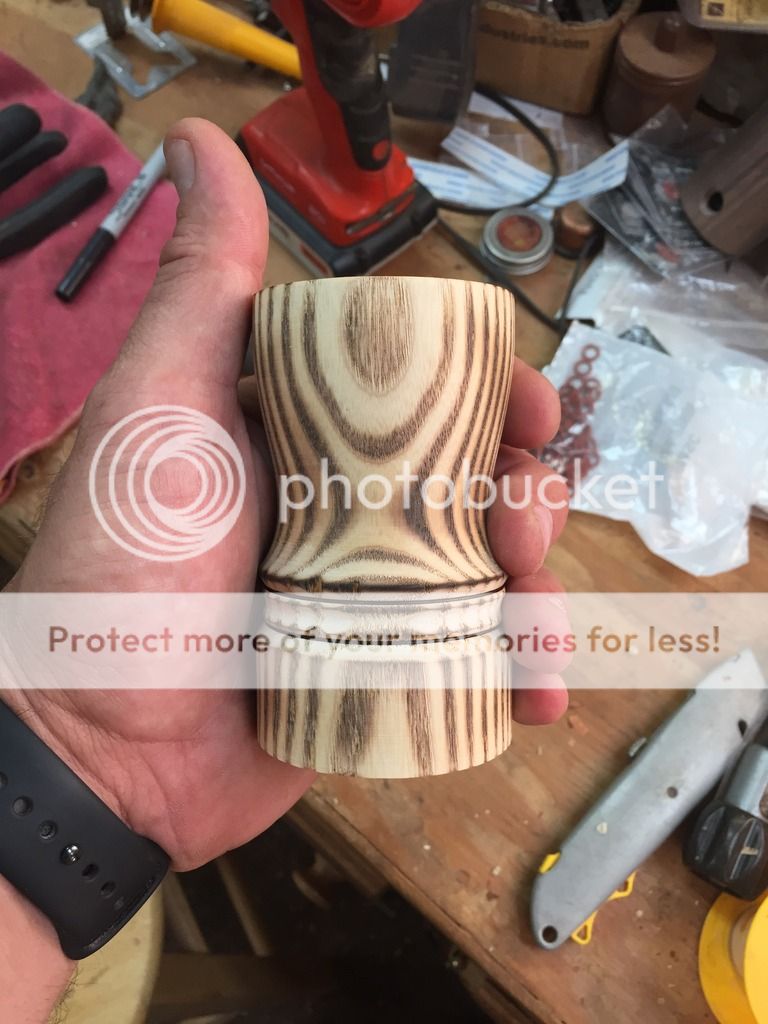 Mahogany
Cali Redwood Burl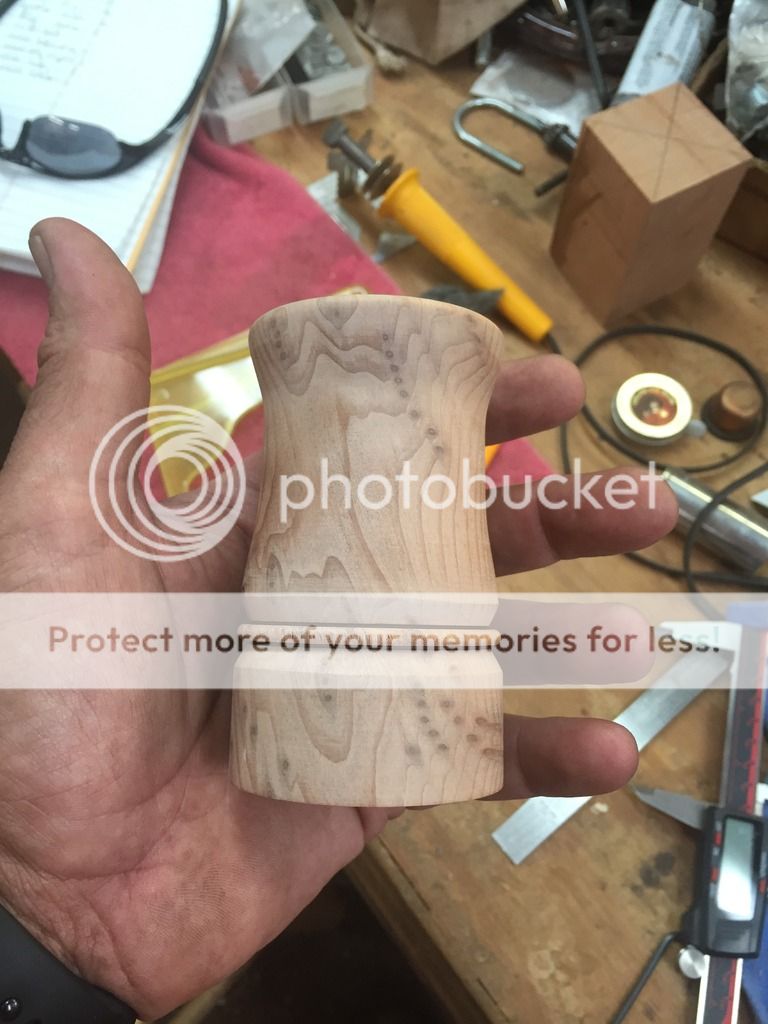 I know there will be alot of questions and I will do my best to answer, pls keep in mind there is alot I have to consider and think about. There is alot that has to still be done but ohhhh its about time for me to pull up a chair at the grown folks table!