engineer, designer, producer
Manufacturer
Hello FC comunity!
Would like to present our bongvaporisers in a new thread.
This way it gets not that confusing in the Dobby/Vapopipe thread.
The
DLX-One
is the first vape we developed.
It is made of a wood heat diffusor with glass heat intake.
The bowl/herb chamber part is a simple 18,8/14,5mm glass adapter piece where the screen can be placed as desired or a basket screen can be used on top.
Fits on every standard ground glass conection with 14,5mm or with the adapter thats in the pack also with 18,8mm ground glass conections!
Comes with bend and straight glass heat intake, jetlighter, spare parts and tool.
DLX-One 49€/54,90$
Next we developed the
DLX-Pro
.
Made of wood heat diffusor and wood bowl conected with a stainless steel ring.
The steel ring is slightly oval, this way the parts conect and disconect with a easy twist move.
Comes also with straight and bend glass heat intake tube,
14,5 to 18,8mm ground glass adapter, tool, spare parts and jetlighter.
And also a direct inhale mouthpiece, so it can be used as a portable vaporizer without a bong!
We build a
classic
and a
special
line they work the same, just wood and shape are more exclusiv used for the special line.
Classic line 3 wood types to choose: olive, zebrano & padouk.
DLX-Pro Classic 69€/80$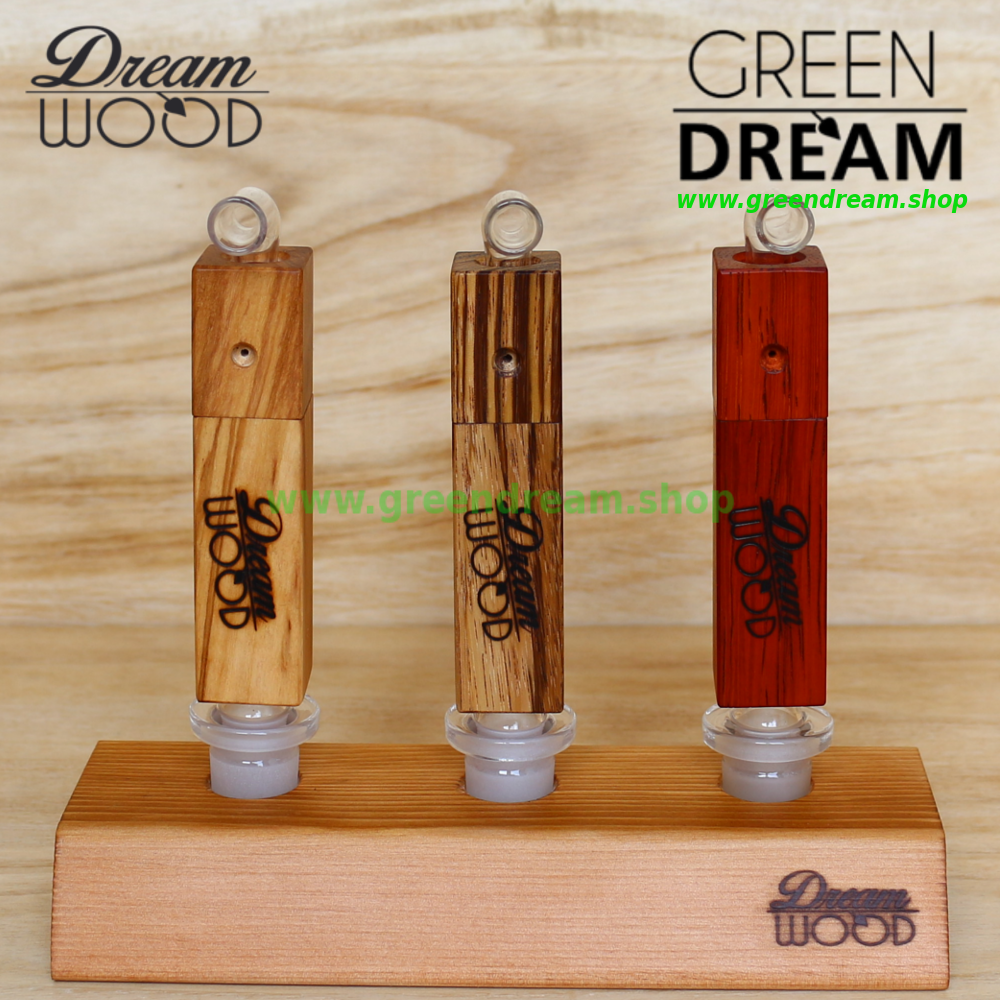 DLX-Pro Special
(this one made of ebony and olive)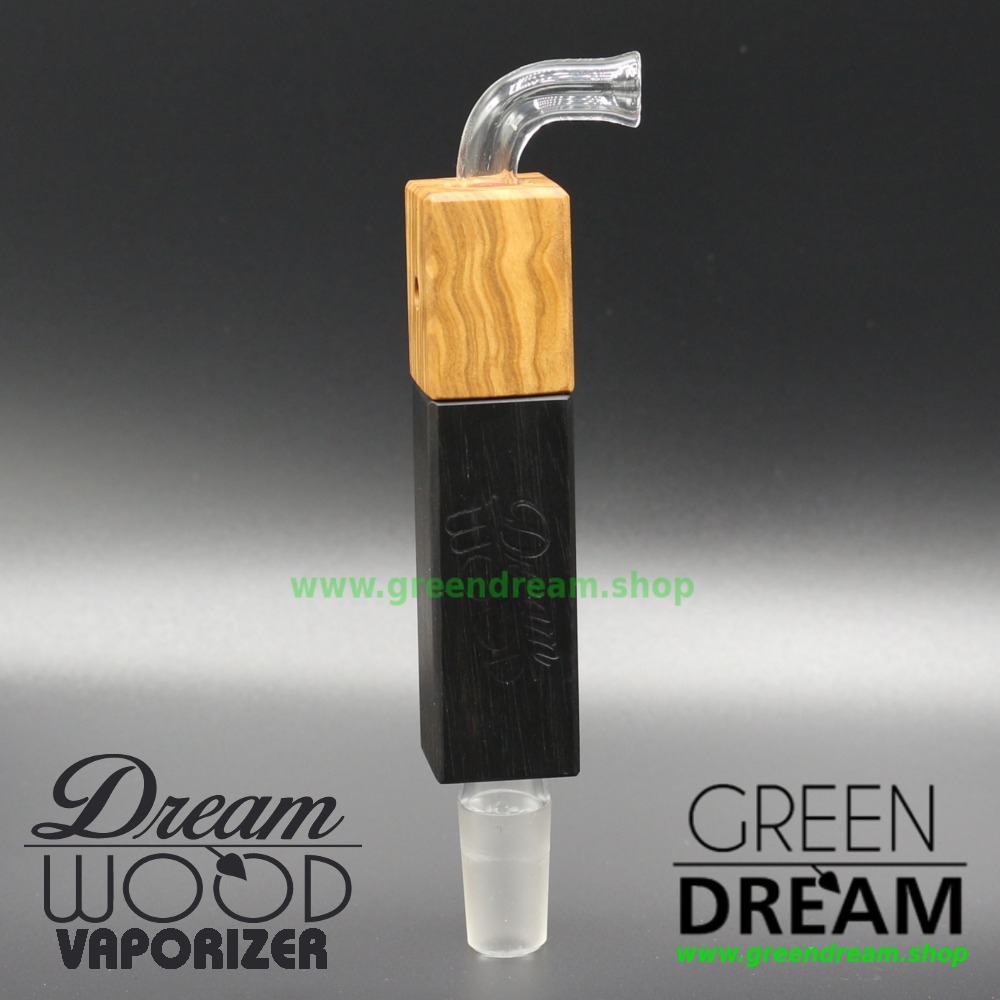 And the last addition to the
DLX
series is the
DLX-M
.
With wood heat diffusor and wood bowl part conected with magnet and stainless steel pin.
Just twist to open the herb chamber and stir with the stainless steel pin.
Comes with adapter 14,5/18,8mm (fits on most standard bongs/waterfilters), dry inhalation mouthpiece and spare parts!
DLX-M
special intro price 50€/55$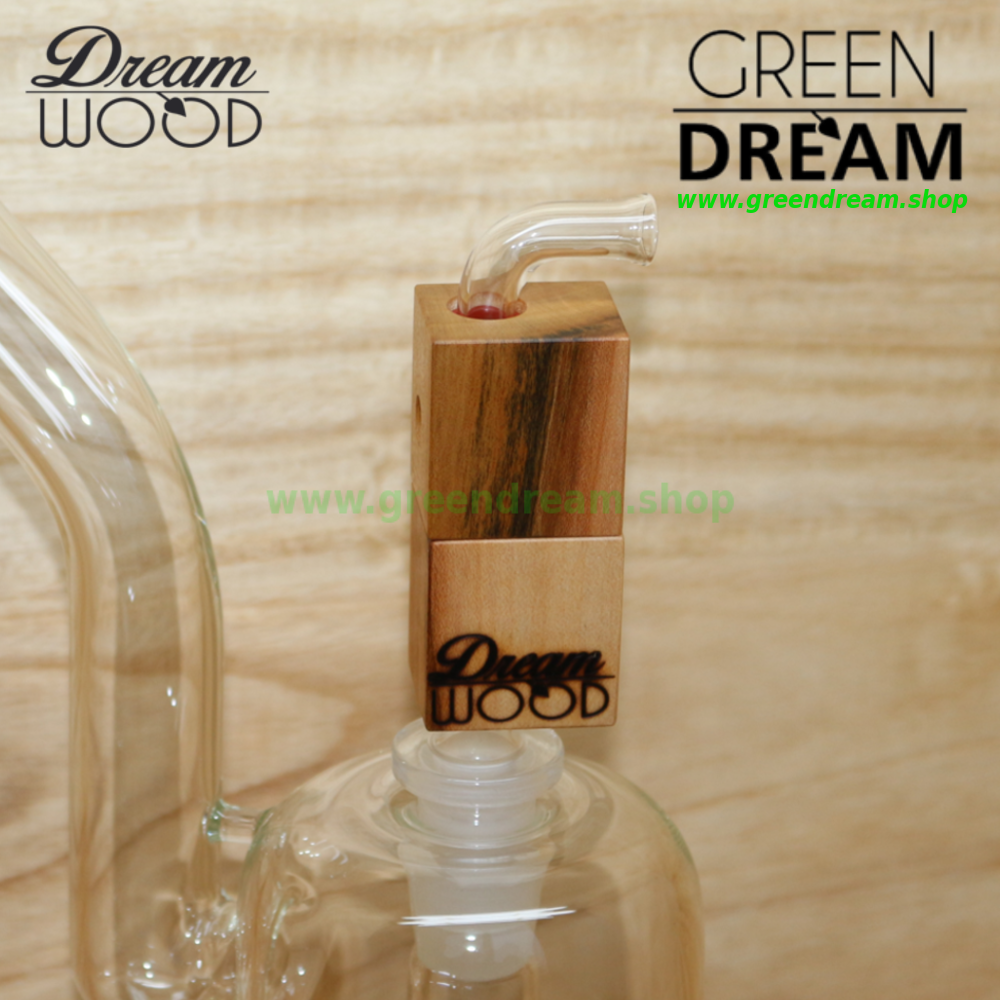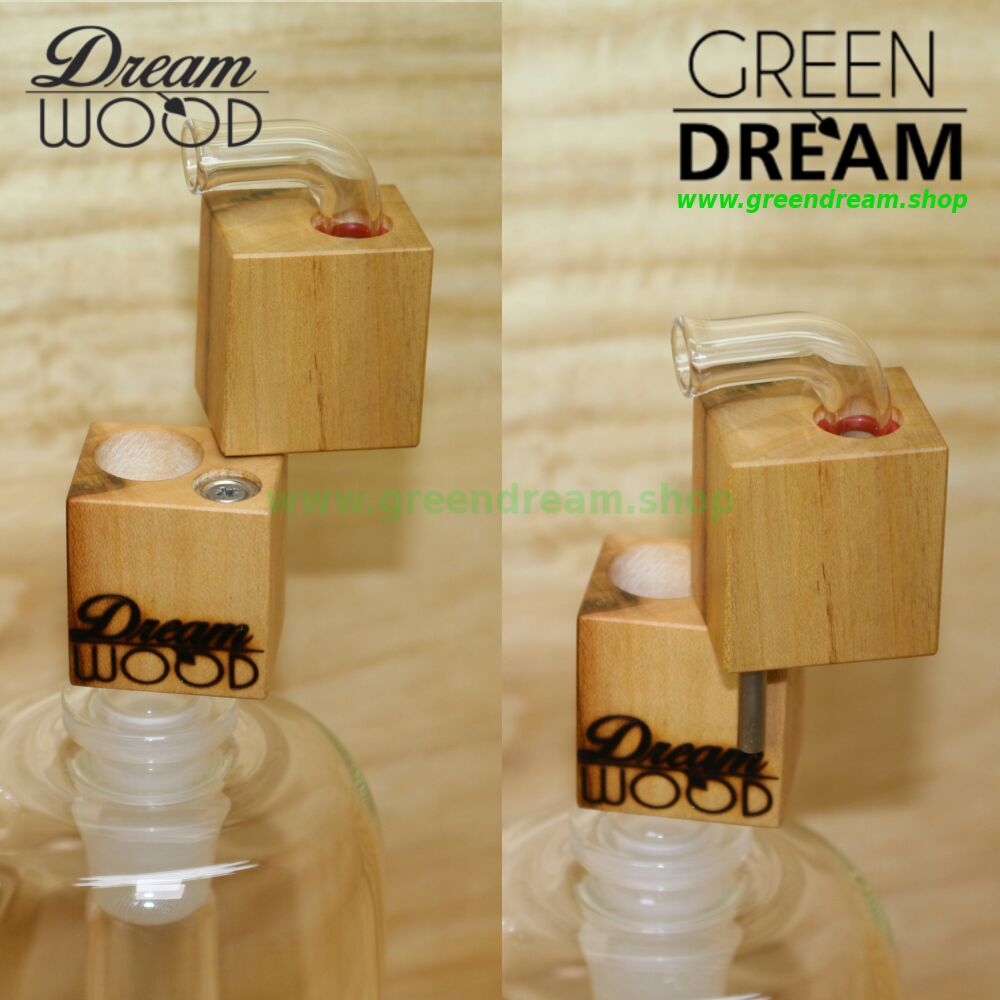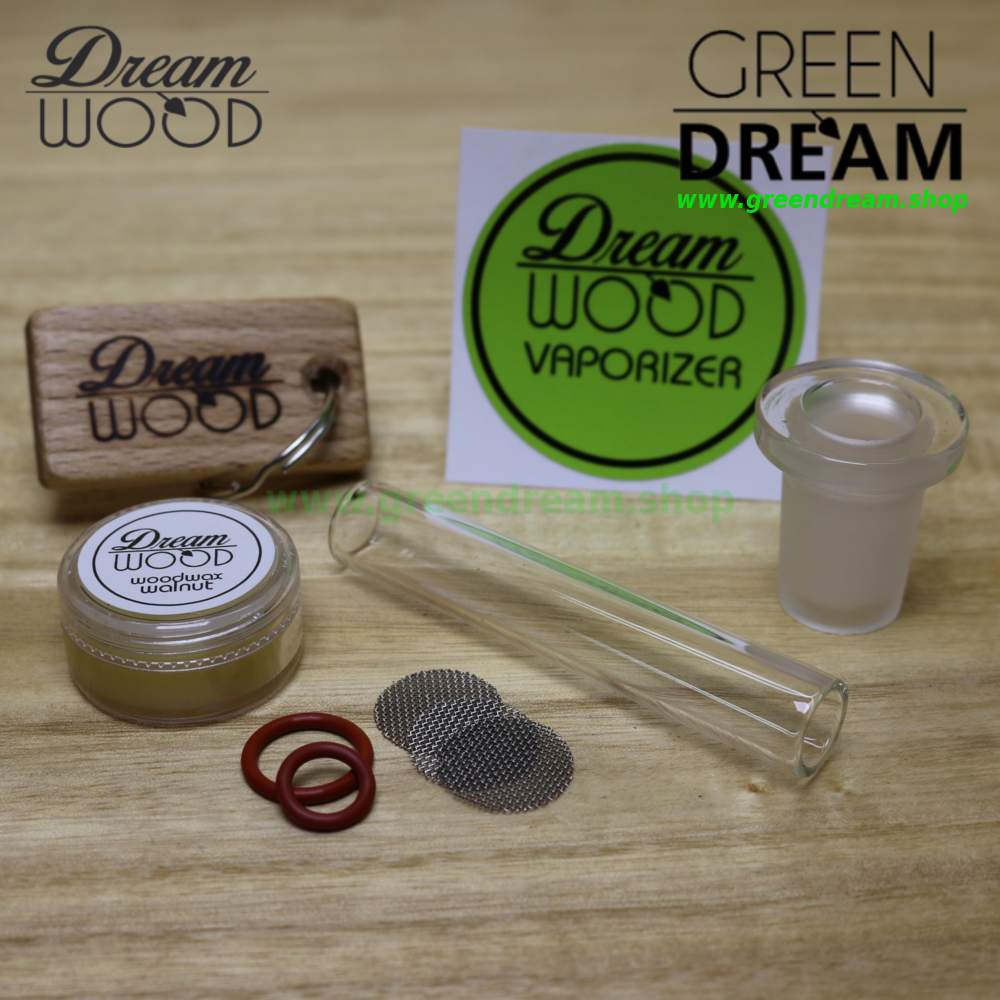 available at
www.greendream.shop
stay safe guys
fuck on combustion!
dreamwood