The saga continues......

So my 2nd SiC cup... I didn't crimp it, was gonna see if mebbe I didn't have to.....
Lost the sleeve when it fell apart so I'm waiting for a new sleeve from DT !
Divine Tribe has been SO generous and helpful with me over the years !

So I was on the quartz for a while, during my SiC outage, cuz I couldn't find my Ti cup...
Then I found it !
Snapped the wire off somehow trying to install it, so got out my spare heater/spacer combo that I bought from DT....
After a bit of work, got my Ti cup on, almost right !
He he. It's good enuff for me, works great. A little tipped to the side, no problem.

Just wanted to share that I really am happy with the Ti cup. Also REALLY happy with the the customer support !
Heats up quick ,easy to clean, good taste. The quartz reveals a bit more taste in my oil perhaps, but not much.

You can check out my review on the Ti cup if you like.

Here's a pic of my attempt at a Ti install ha ha , but what the heck, it works fine !
Cheers !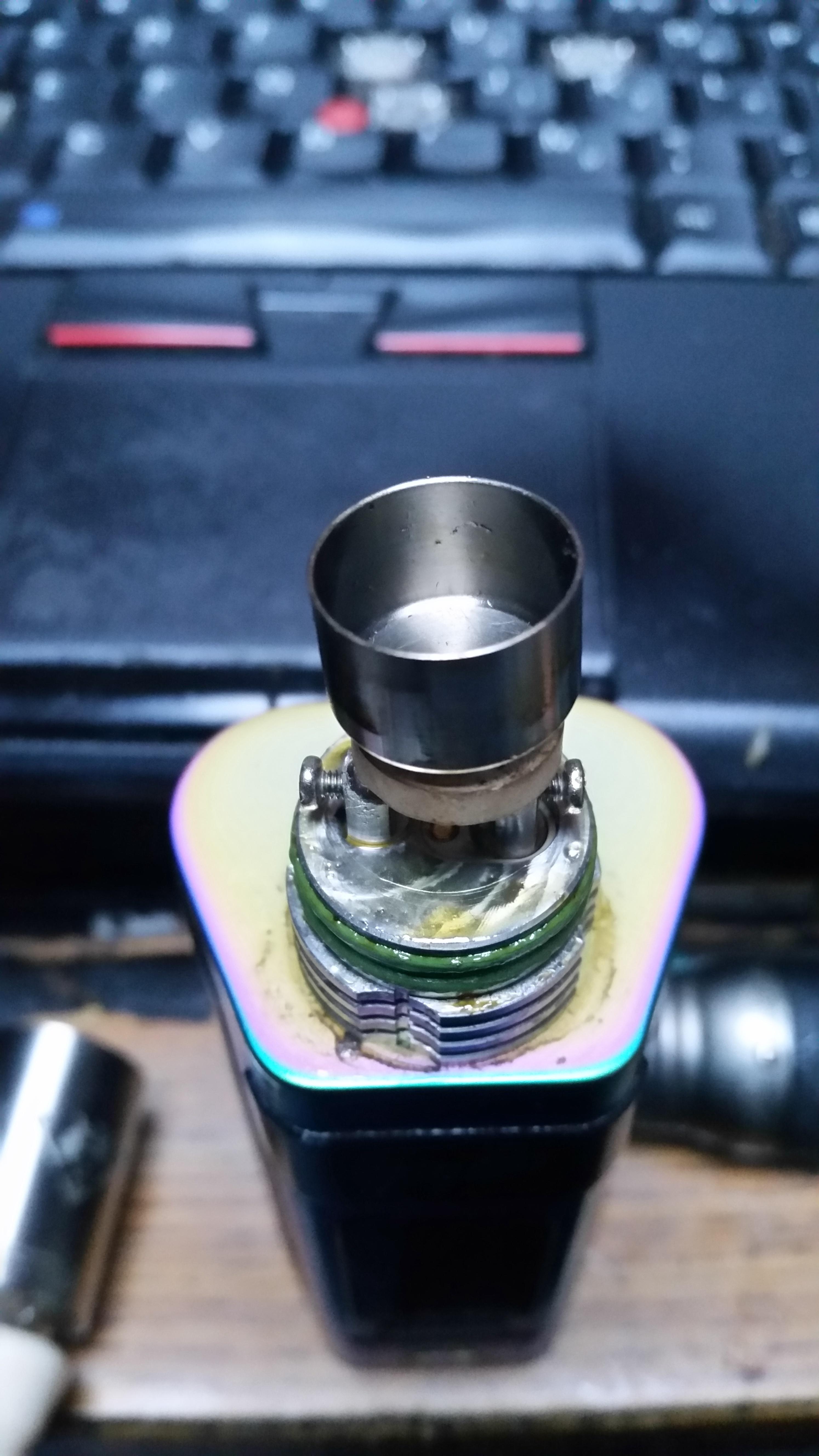 ​

Kind of embarrassing maybe I shouldn't have posted this h ehe

However I've gotten old and in the way.


Pardon me !