I can't believe no one beat me to the punch on this one. I don't know what the correct spelling of the name is, but if it's wrong, I will have one of the mods correct the thread title at a future date.
Except for 1 image on the web, there's no further info. Last week & this week I saw the vape in IG streams. Randall, formerly of Boundless Technologies, is now, since Sept. '18, a 50% partner in (& is the manufacturer of) Focusvapes.
Now I don't remember exactly, but this portable dabber is no bigger than 8" tall. The batteries are swappable -- (2) 18350s. The loading buckets are your choice of titanium or quartz, & they are working on a ceramic one, although he feels that ceramic & titanium are very close in heat properties so it doesn't matter which. He feels if you want the best flavor go with quartz. The prototype has 4 temps ranging from 550 - 900 degrees F. He was dabbing at 730 & getting great clouds. At the lowest temp when using the quartz bowl & carb cap, you will be able to vape a microdose of herb as well.
In January he's gonna send some units to the players like 420VapeZone & PIU. It should be available for sale in mid-Feb. I believe he said the price was gonna be $249, but don't quote me. And he said that after every 2000 units are sold they are gonna be changing the vape's colors & carb caps.
For those who are interested, Randall's IG handle is FocusVproducts. His current stream may be up for another 7 hours max to view.
*AFAIK, these are still prototype pics. In the initial stream, he had the vape filled 1/2 way with water, just couldn't get a good shot without showing his face.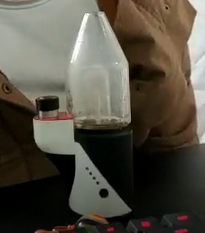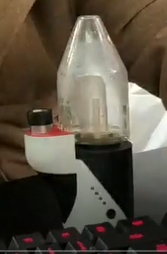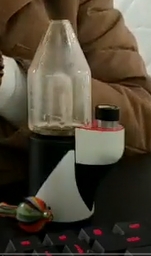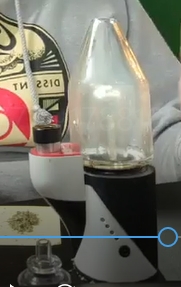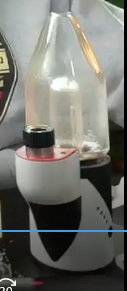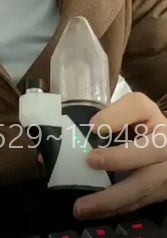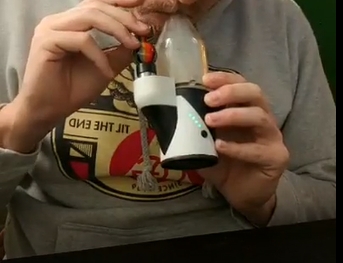 Last edited: