Hello, here my review of the Vista Mini… a decent e-rig but not as nice as expected.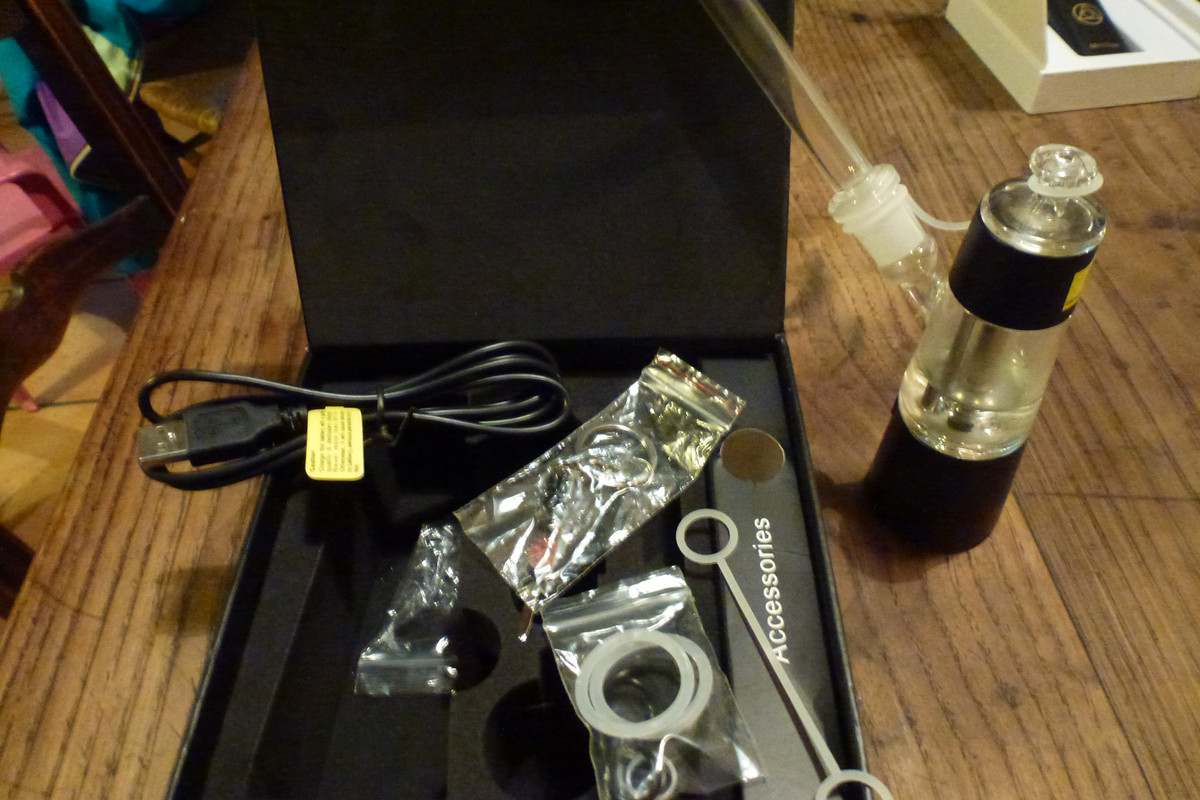 The unit comes in a very basic package including the unit, one ceramic plate atty, a carb cap, a usb cord, some replacements o-ring and a sort of silicone link to keep the carb cap attached to the unit. But no replacement atty, the unit comes only with one which is not already installed on the unit's base. There is a keychain dabbing tool too. It's possible to get a wireless charging base but I didn't tested it (the base get a cord but you'll only have to put the unit on the base to charge it).
The unit stand on its own securelly and fits very well in hands, it's approximatively 13,9cmx4,7cmx4,7cm and it weights 300g. Battery (not replacable) is 2000mah. Although the footprint, with the mp in place, is bigger than its small size let suppose.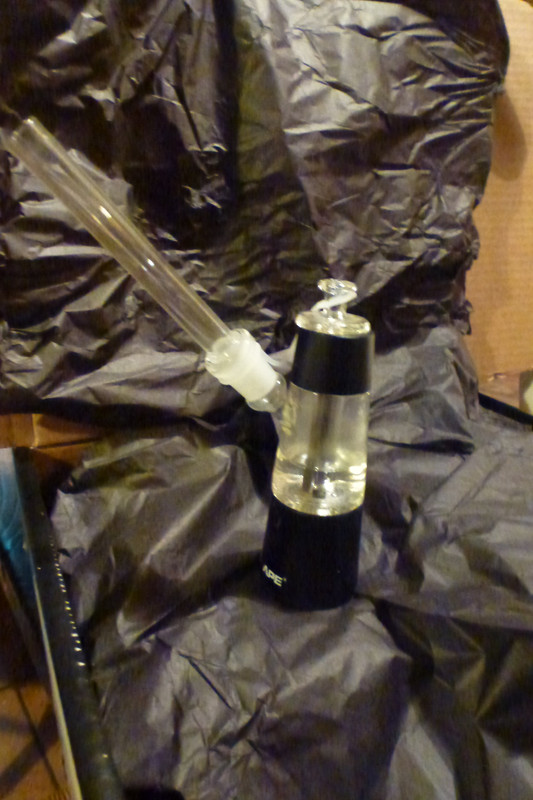 The Vista Mini is dismantable, to screw the atty you need to take off the heater cover which is not threaded but use friction. The atty base can be removed too, after you can remove the water tool for cleaning. The water tool is very simple since there is no perc but only a stainless steel tube, it's nice for cleaning but it doesn't smooth a lot the vapor imo.
Only one button, 3 press to power it on and after only one to start heating and twice to change heat settings. There is 3 heat settings with different colors white (low), green (medium) and red (high). It's very easy to see the color since the led enlight the water chamber.
Heating cycle last 20s, you can't stop it with a single press (like to start heating), you can with 3 press but unit shut down.
At white setting flavor is very pure and last for a lot of hits before to degrade, this is the smoother setting but light clouds.
At green setting flavor remains still very good, clouds but hits are a bit harshes, I use it for very small dab or when the flavor degrades at white setting.
Red setting is a bit too high for my liking although it produces bigger clouds but harsh vapor and overheated taste.
Pro's :
- the small size and nice design
- the taste
- the incoming cordless charging feature (not tested yet)
- the watertool for cleaning
Con's :
- no replacable atty
- Atty leaks under the plate (I didn't dismantle it but can see some reclaim at the bottom pin)
- very simple watertool perc/harsh hits
- not enough heat settings
- carb cap doesn't provide any restriction and doesn't work for me, seems very fragile too.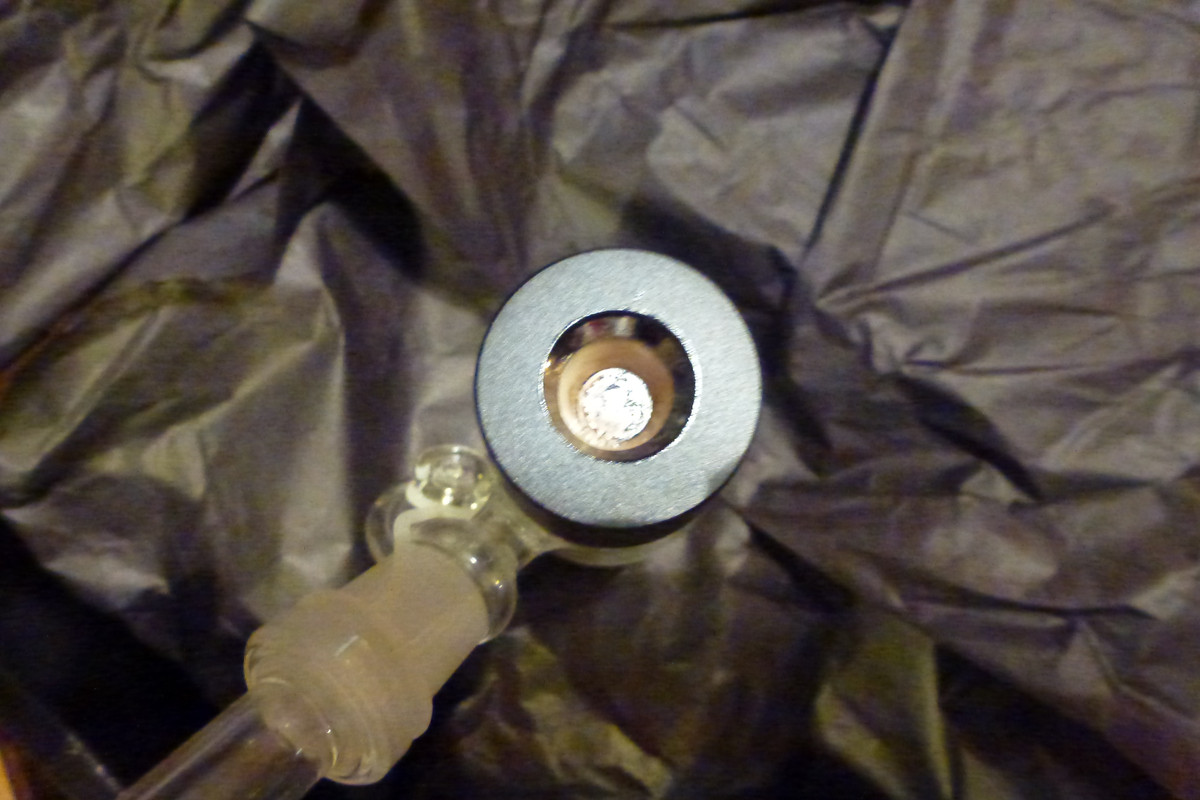 Improvements :
- A better carb cap, maybe one you can stuck in the heater cover's hole, one which add a true restriction to increase vapor density at lower temp.
- A fully enclosed atty cup (not a plate surrounded with ceramic walls) to avoid bottom leaks and/or a quartz insert (I tried the glass insert which comes with the Fury2 but it doesn't produce any vapor even at red setting)
- More heat settings or a fully adjustable heat with TC feature (but I'm dreaming here)
- A replacable atty included in the basic package
- Maybe the option to get some different percs you can thread at the bottom of the stainless steel plunger
- A cleaning kit
- some features : adjust hit duration, light on/off, …
- lower pricepoint if not improved .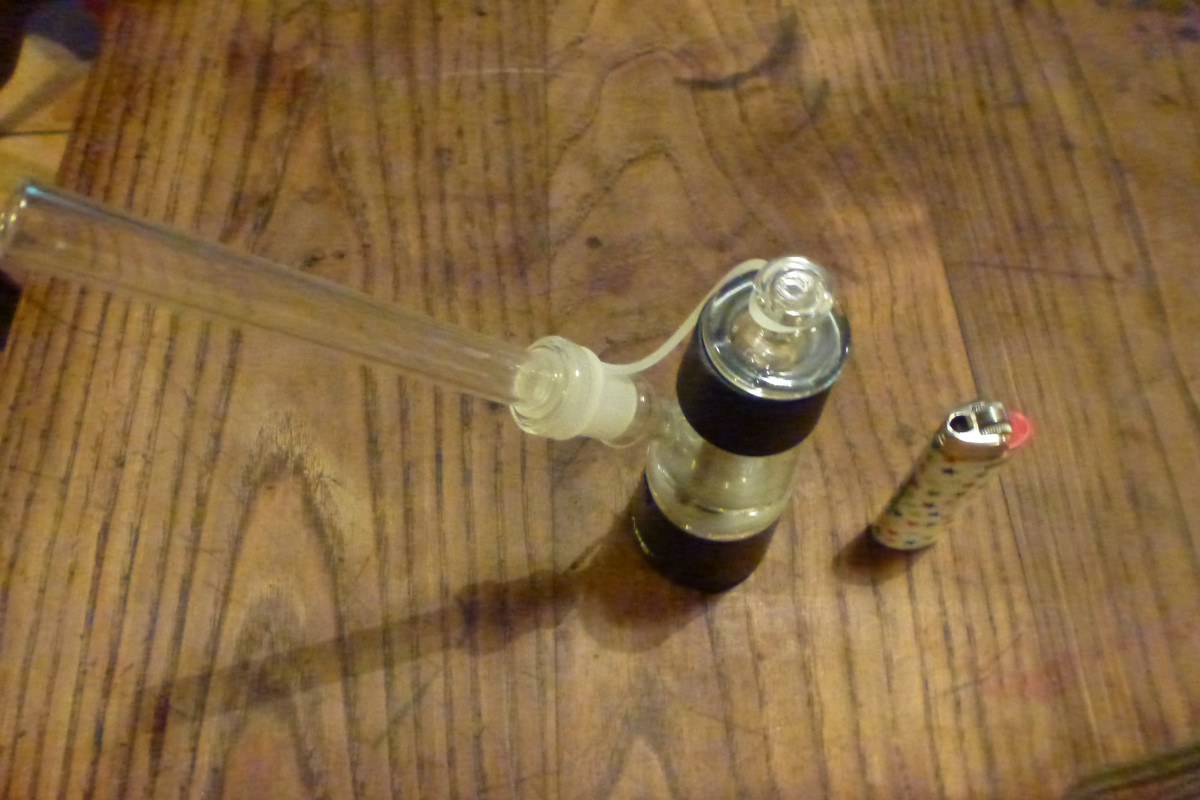 In conclusion I want to say this e-rig is well designed and produce tasty vapor. I like how you can dismantle things for cleaning but it's lacking in several aspects which can be solved with a better designed carb cap and atomizer. A step more would be a more versatile unit in term of temperature choice and percolation. Personnaly I will not see myself to use it a lot but I have a large choice in concentrate vaping tools and I'm more inclined to use concentrates without water filtration.
Thanks to X-Vape to gave me the opportunity to test the Mini and sorry if my review is not the best … but honnesty rules !
Last edited: