vapor junkie
Staff member
Let's give this a try. Post anything interesting. Vape related, trippy, whatever. We will allow babes/nudity, but let's not turn this into a porn thread.
Rules:
-
You must post an image in every post you make!
-
Don't post (or reply) without posting an image!
> How to post pictures <

The post width here is around 688 pixels, if your image is larger than that, please use the thumbnail link feature at your image host. That way this thread will load a lot faster, especially for those on slower connections.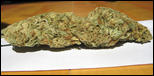 Always been a sucker for budshots. Stuff in the last pic is pretty crazy, has that crazy vomit/cat piss smell... in a good way of course... you know what I mean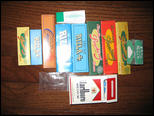 Don't use these anymore.

Post away!
Last edited: