Crosseyed & Painless Please wear a mask
What's happening to this spiral galaxy? Although details remain uncertain, it surely has to do with an ongoing battle with its smaller galactic neighbor. The featured galaxy is labelled UGC 1810 by itself, but together with its collisional partner is known as Arp 273. The overall shape of UGC 1810 -- in particular its blue outer ring -- is likely a result of wild and violent gravitational interactions. This ring's blue color is caused by massive stars that are blue hot and have formed only in the past few million years. The inner galaxy appears older, redder, and threaded with cool filamentary dust. A few bright stars appear well in the foreground, unrelated to UGC 1810, while several galaxies are visible well in the background. Arp 273 lies about 300 million light years away toward the constellation of Andromeda. Quite likely, UGC 1810 will devour its galactic sidekick over the next billion years and settle into a classic spiral form.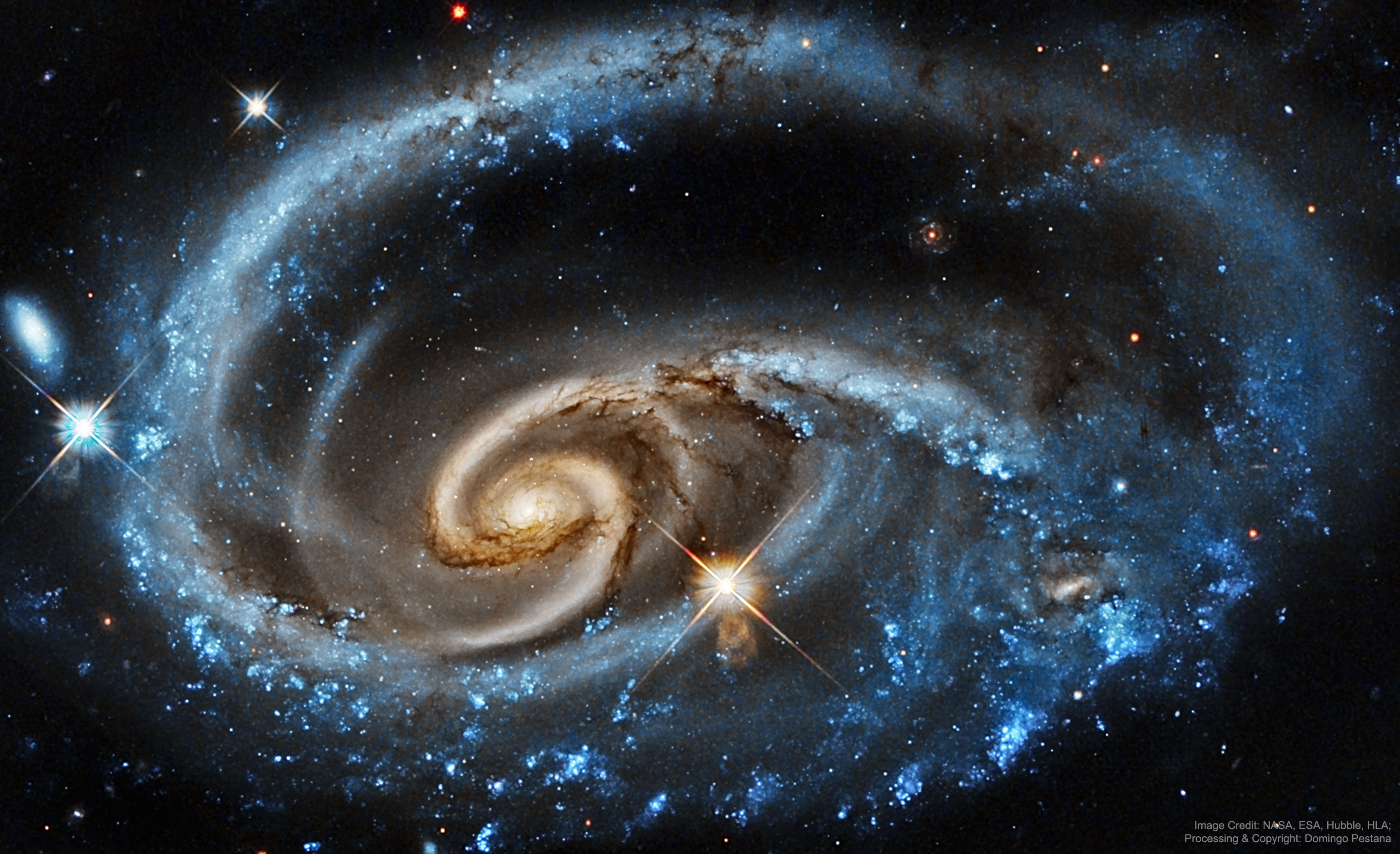 These clouds of gas and dust drift through rich star fields along the plane of our Milky Way Galaxy toward the high flying constellation Cygnus. Caught within the telescopic field of view are the Soap Bubble (lower left) and the Crescent Nebula (upper right). Both were formed at a final phase in the life of a star. Also known as NGC 6888, the Crescent was shaped as its bright, central massive Wolf-Rayet star, WR 136, shed its outer envelope in a strong stellar wind. Burning through fuel at a prodigious rate, WR 136 is near the end of a short life that should finish in a spectacular supernova explosion. Discovered in 2013, the Soap Bubble Nebula is likely a planetary nebula, the final shroud of a lower mass, long-lived, sun-like star destined to become a slowly cooling white dwarf. Both stellar shrouds are 5,000 light-years or so distant. The larger Crescent Nebula is around 25 light-years across. Image Credit: Wissam Ayoub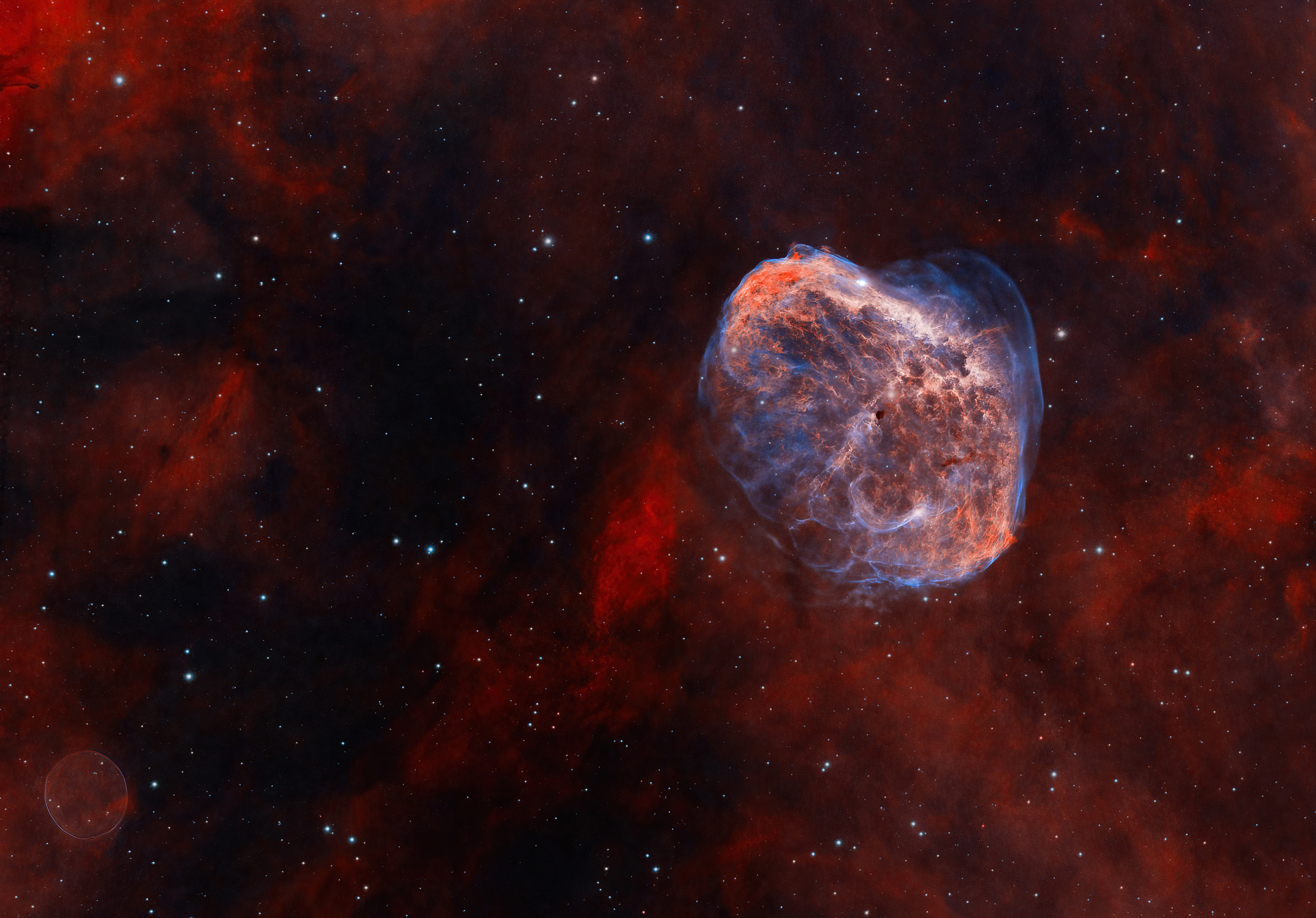 This broad image of the Carina Nebula, a region of massive star formation in the southern skies, was taken in infrared light using the HAWK-I camera on ESO's Very Large Telescope. Many previously hidden features, scattered across a spectacular celestial landscape of gas, dust and young stars, have emerged.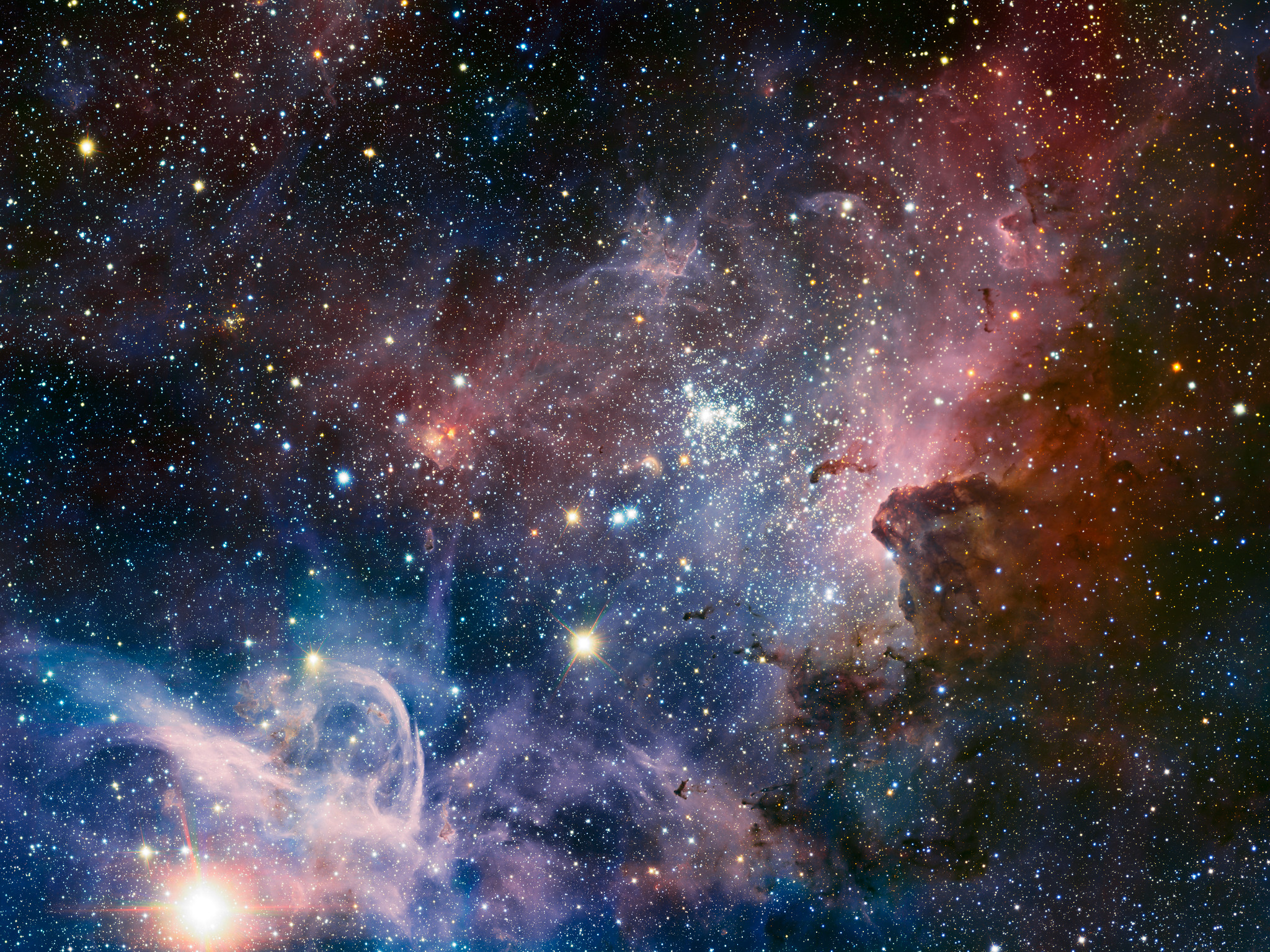 The VST image shows the spectacular star-forming region Messier 17, also known as the Omega Nebula or the Swan Nebula, as it has never been seen before. This vast region of gas, dust and hot young stars lies in the heart of the Milky Way in the constellation of Sagittarius (The Archer). The VST field of view is so large that the entire nebula, including its fainter outer parts, is captured — and retains its superb sharpness across the entire image. The data were processed using the Astro-WISE software system.