Well-Known Member
Accessory Maker
Step right up and guess the weight to win this gorgeous yellow gold mini Scoop-N-Poke!
The winner will be determined by the nearest guess to the actual weight of the tool (weight will be measured to the nearest hundredth of a gram - 0.00g)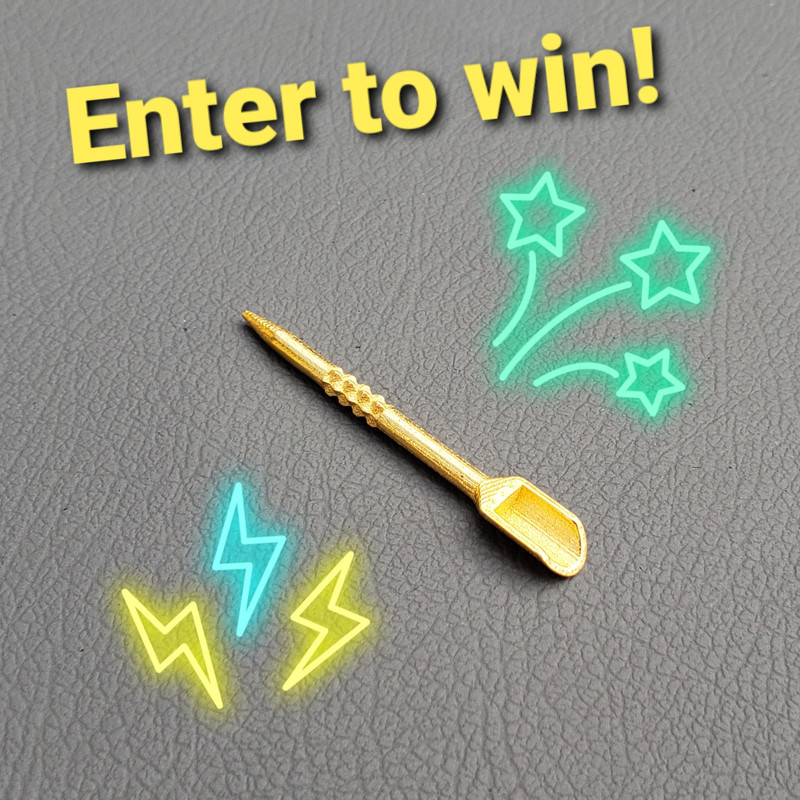 HOW TO ENTER:
Post a reply to this thread with your best guess to the nearest two decimal points (LIMIT one entry per person)
PRIZES:
ONE Grand Prize Winner: Yellow Golden Scoop-n-Poke + $50 Gift Card to Delta 3D Studios
ONE Runner-Ups: $20 Gift Card to Delta 3D Studios
CONTEST RULES:
Applicants must be 18 or older to enter
Contest ends July 31st, 2020
Winners will be announced in August to this thread
Weight will be measured to two decimal points (0.00g)
No purchase necessary to win. Purchasing does not increase chances of winning
Runner up will be determined by the second closest guess to the actual weight
Gift Cards redeemable on Delta3DStudios.com and have no expiration date
Tie-Breakers will be determined by random-number generation.
Winner has 30-days to claim prize
Edited to add the following information about the scoop:
NOTE: This scoop is 3D printed in a steel alloy. Due to the annealing manufacturing process every tool will have it's own unique weight. This tool is additionally coated with a layer of yellow gold which adds to the overall weight. No two copies would be identical in weight.
Last edited by a moderator: