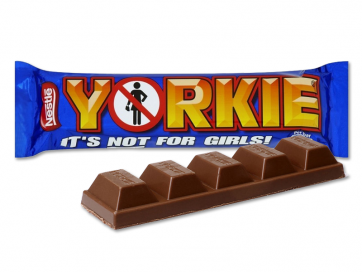 @Hogni
you just pipped me. I was reading through wondering what choccy bar I might select (I can't eat any such food these days, but I used to LOVE my choccy bars bruv trust!)

So it's a tough choice. I thought- I'll just cop out and pick anything.
Got it- TOBLERONE! Nobody said Toblerone yet. So I go next page...and there is my German friend with his tobie bar!
When we played football as kids, I made up a cuss when somebody sends a shot sy-high wrong way: Toblerone feet!
Anyway, I did like a Yorkie bar. More than Toblerone actually. So you can have that one.

I hope everyone is having a nice and cosy friday evening. I just paced through 3 delightful Omnivap bubbler loads from this year- 2 Durban, (Sat) 1 Night Queen(Indica). Really nice combination.