I posted this on Instagram earlier today but figured it deserves its own thread here as well.
@Buildozer
came by last night for a vape sesh and general fuckery that goes along with it. He brought a 18mm male-male adapter that he'd managed to wedge into a 20mm coil and wanted to play around with it. We were using an ELB from my Evo for the herb chamber. After a couple of unsuccessful attempts, we decided that there needed to be more mass in the adapter so we dumped in a bunch of 3mm glass balls that
@VCBud
uses for his G43.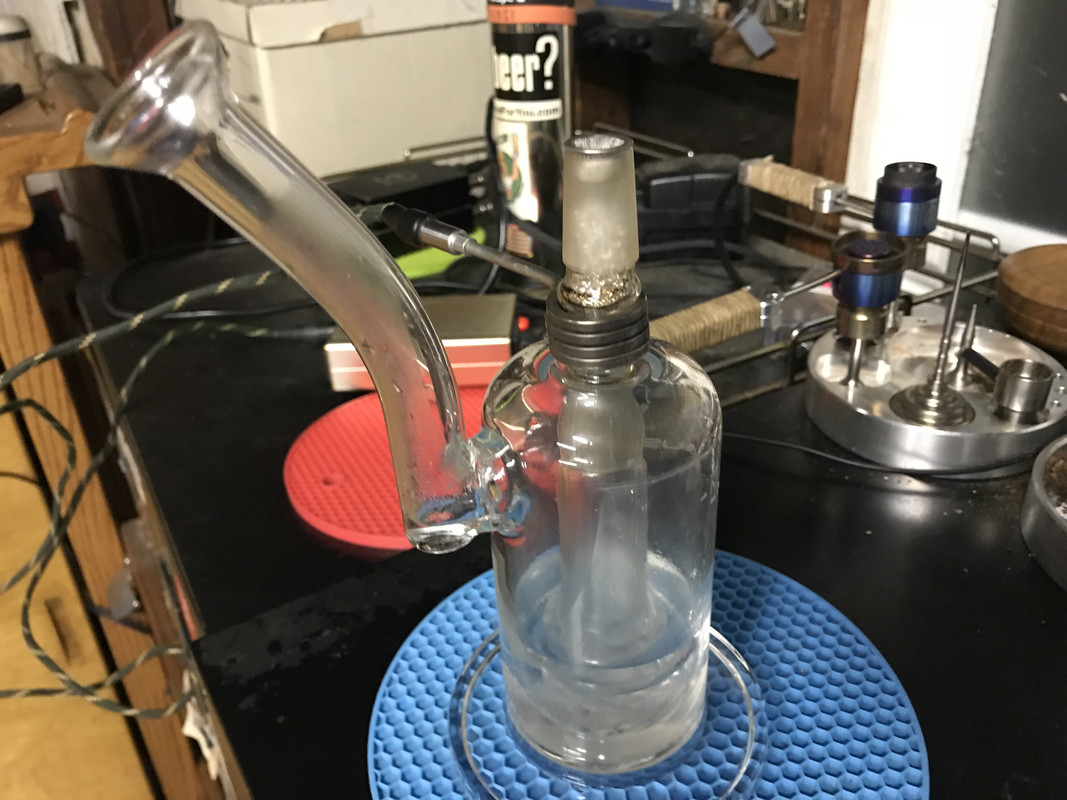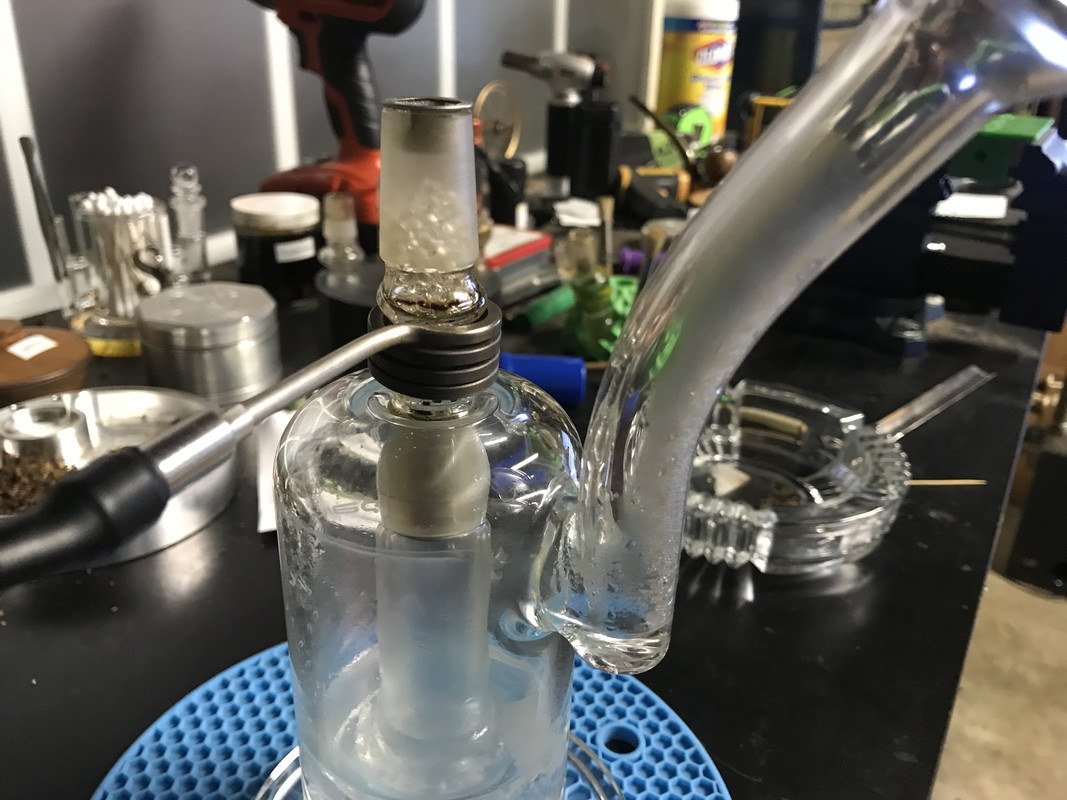 This was the result:
That was the third hit of our maiden voyage. As you can tell the temp were a little too high for my liking, but the ABV came out all right: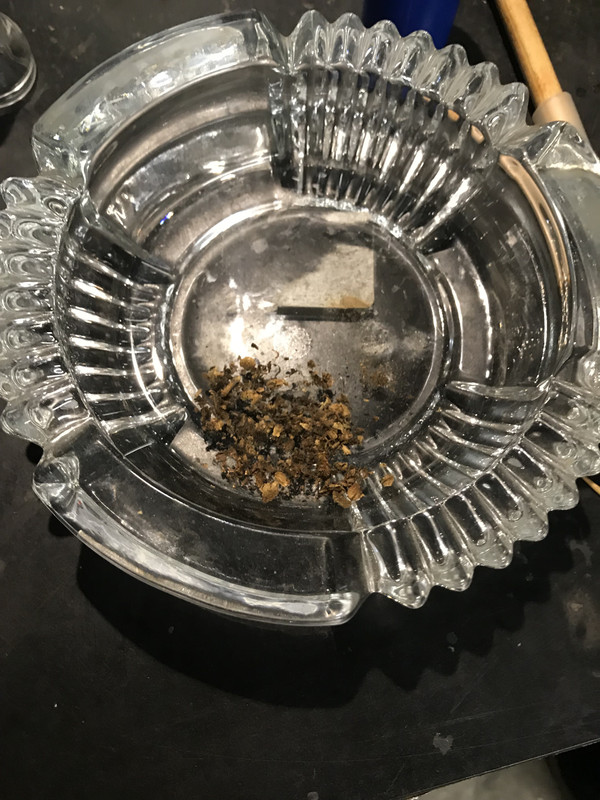 Anyway, this is so dead simple to do that literally anyone could make one of these with readily available parts if they'd like to give it a go!