Gentle Friends,
This is crossposted by permission from the Air thread. There are some following posts there for those interested.
http://fuckcombustion.com/threads/the-arizer-air.16415/page-303#post-883954

I bought an "Air" from DHGate, well actually
"
in stock dry herb vaporizer Arizer solo vaporizer Extreme Q Arizer Air Portable Vaporizer vs Mighty vaporizer DHL Free".
If it wasn't counterfeit we'd call it an Air. This is definitely counterfeit.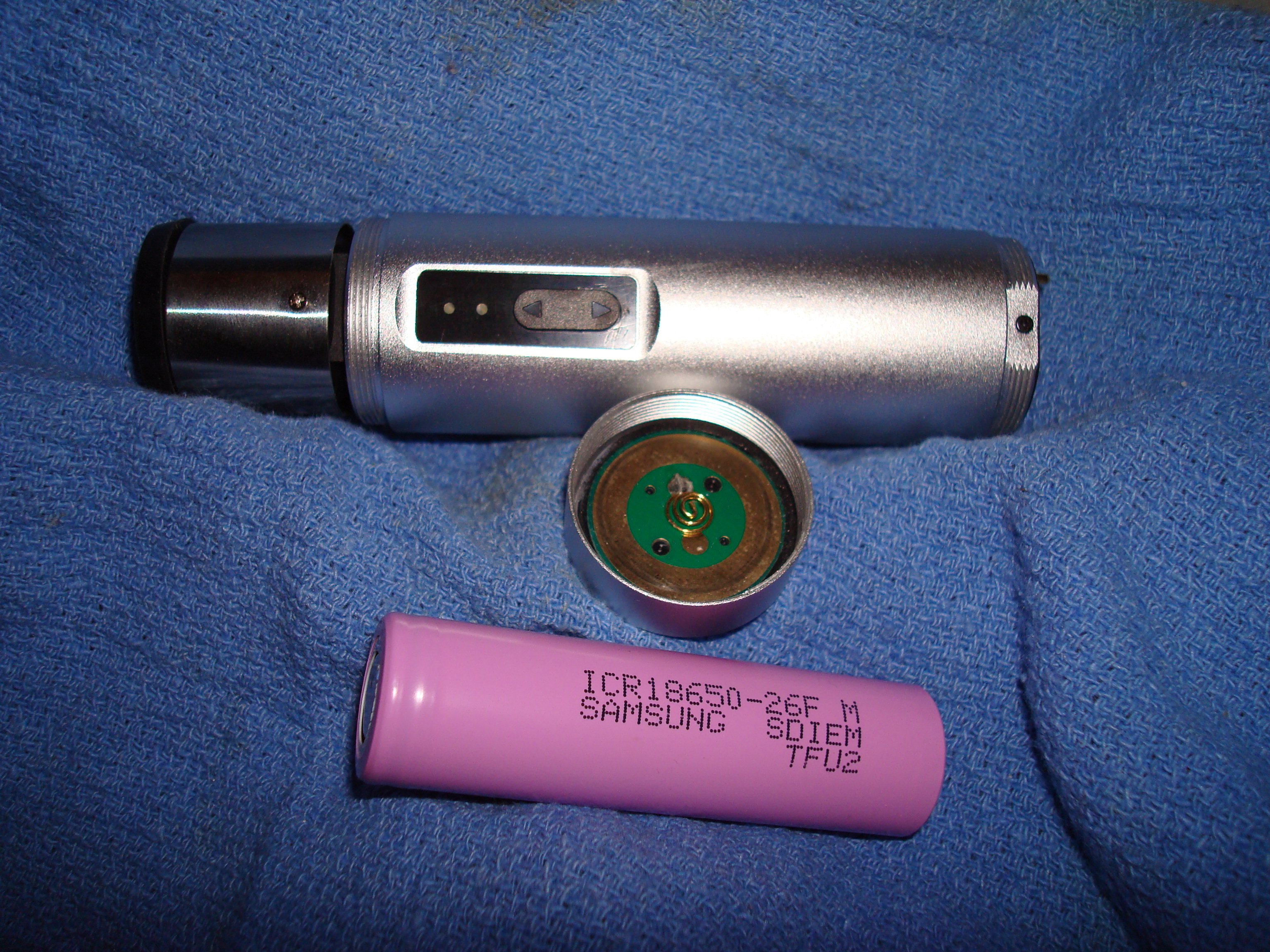 Notice the screw at the bottom is 'wrong' (in fact the chassis rattles, yes, rattles in the tube. When the cap is on it doesn't rattle, however since the rubber seal at the top of the oven presses hard against the top (no chance for an extra o-ring here). Notice the panel not only doesn't have any protective film like the real ones, but comes with scratches (so you don't have to do it yourself). Are the up and down arrows supposed to be black on this model? The battery, which got here dead flat, is Samsung, not the real one. It's charging now at 830mA (about normal). The bottom cap threads are sloppy and rough, nothing like the real ones and check out the inside of the battery cap, quite crude compared to the original I posted a bit back: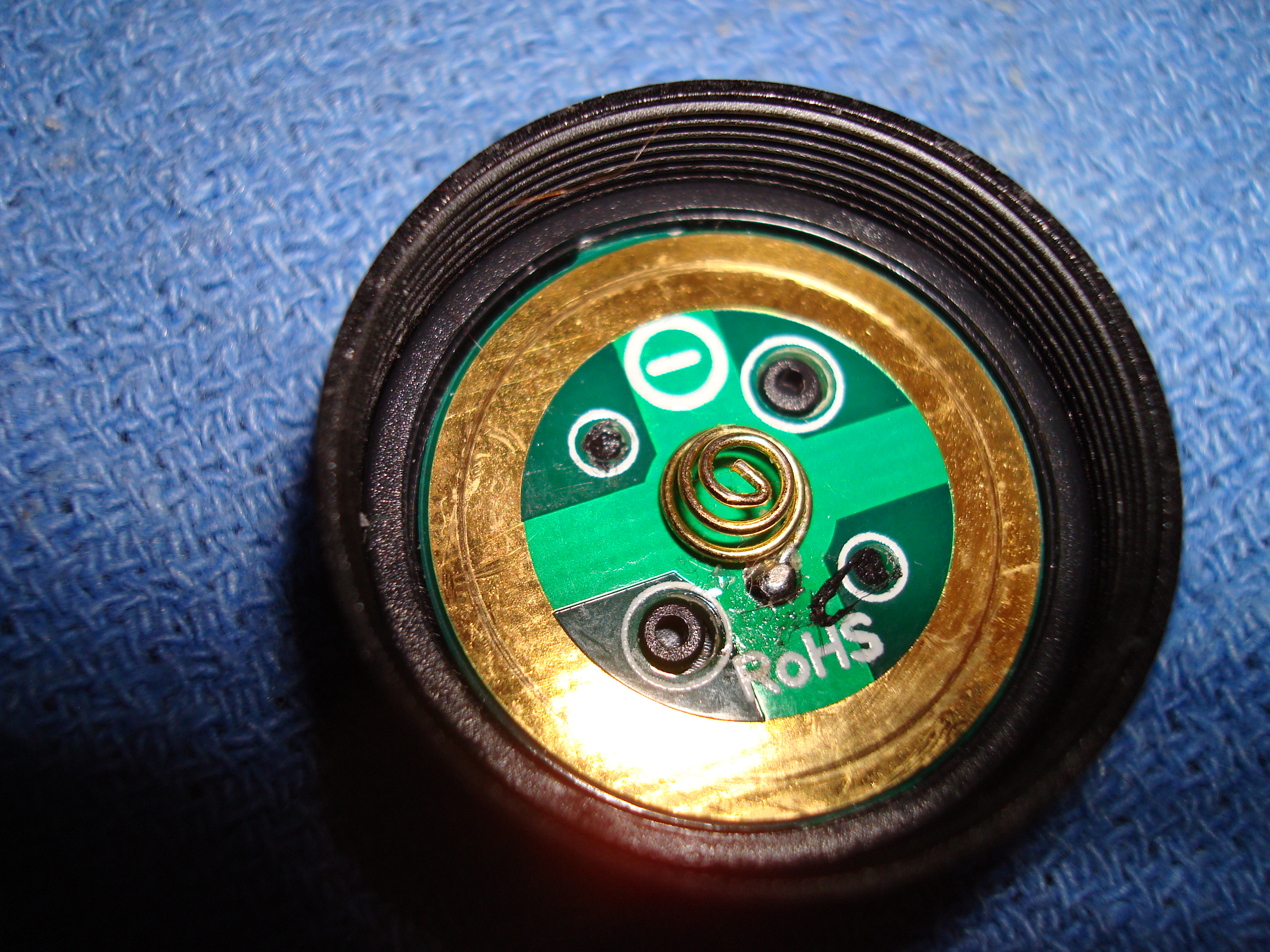 The outside corner of the cap isn't rounded like the black one, it's got a 45 degree bevel instead. No S/N on the cap bottom......in fact no label to put it on......

You can also spot differences in the mouth of the battery compartments: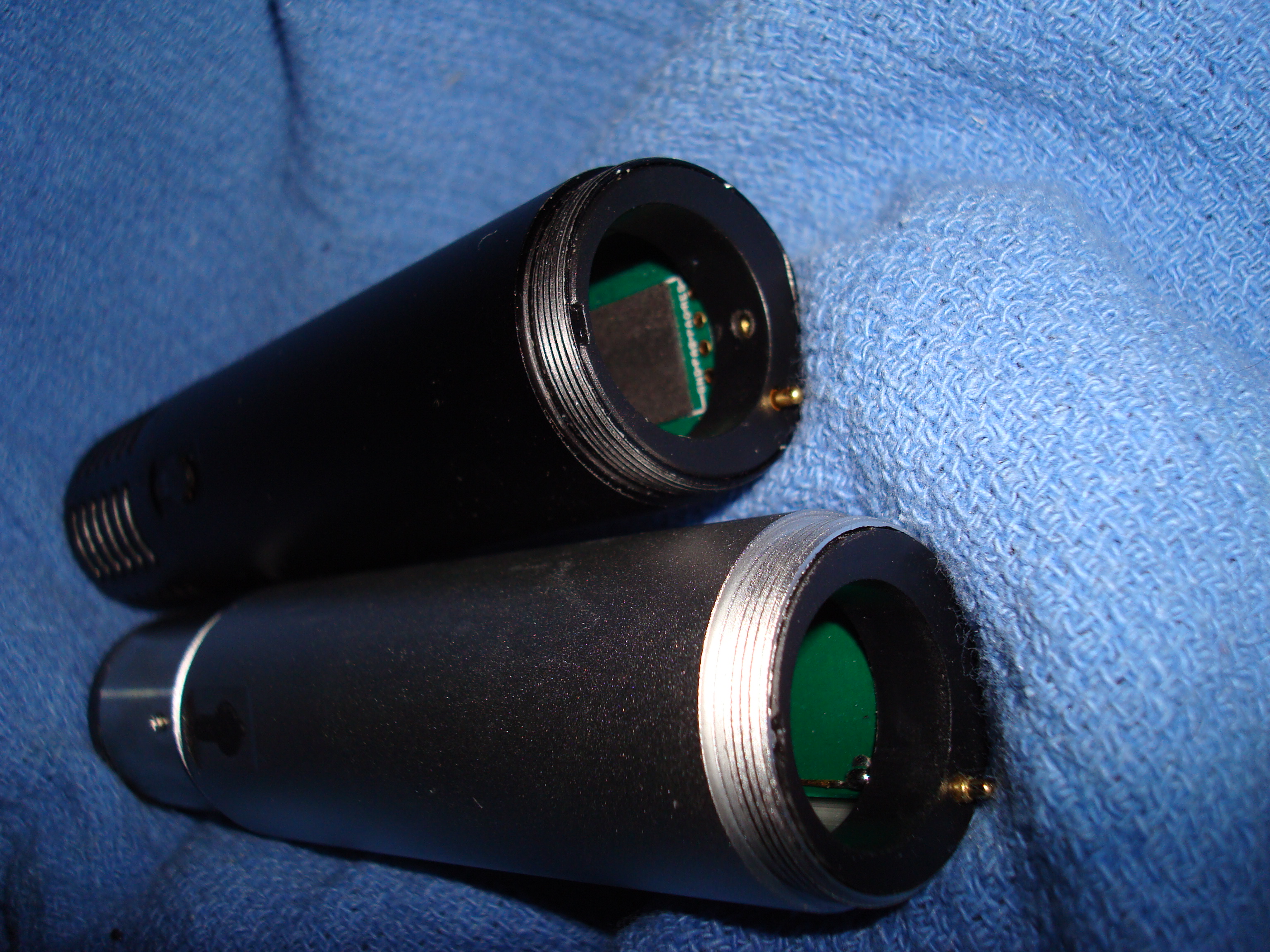 The genuine one (black, on top) has a metal insert for the screw (rather than blind threads in the plastic......), it also has a battery pad to protect the PCB (and control rattles) in the tube and notice how the counterfeit ground pin has a step in it? All useful clues I think.

The accessories are close, and interchange, but are clearly done on different tooling: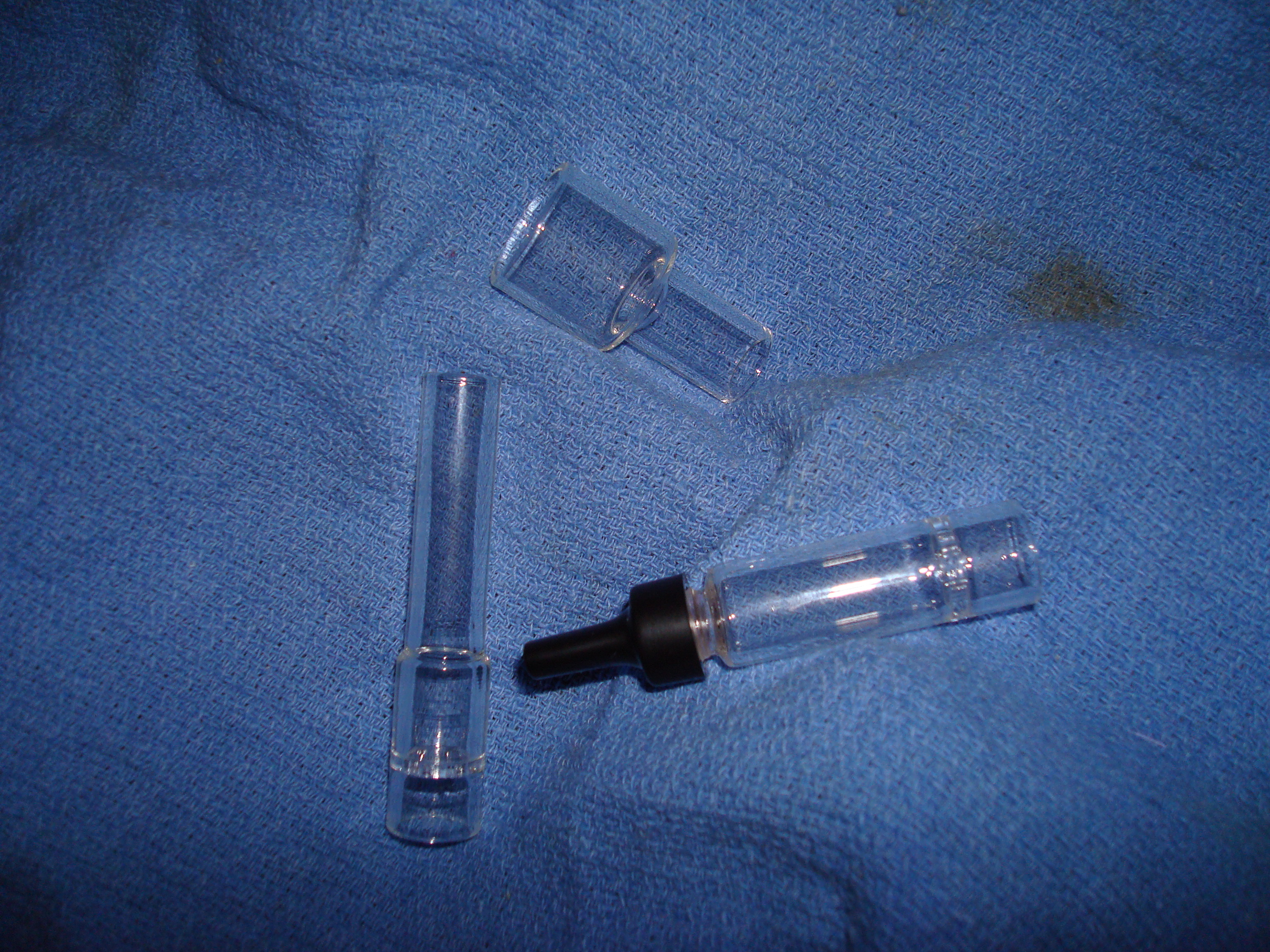 The charger should work, but while I don't have an official one handy (I have a home made charger based on 'the Gadget') I'm pretty sure the factory one is marked 'Arizer'? Not so here:



It's not all bad news, though. The beeper is louder, easier to hear (although that'll probably get 'too loud' complaints) and they've definitely opened the oven holes up even more: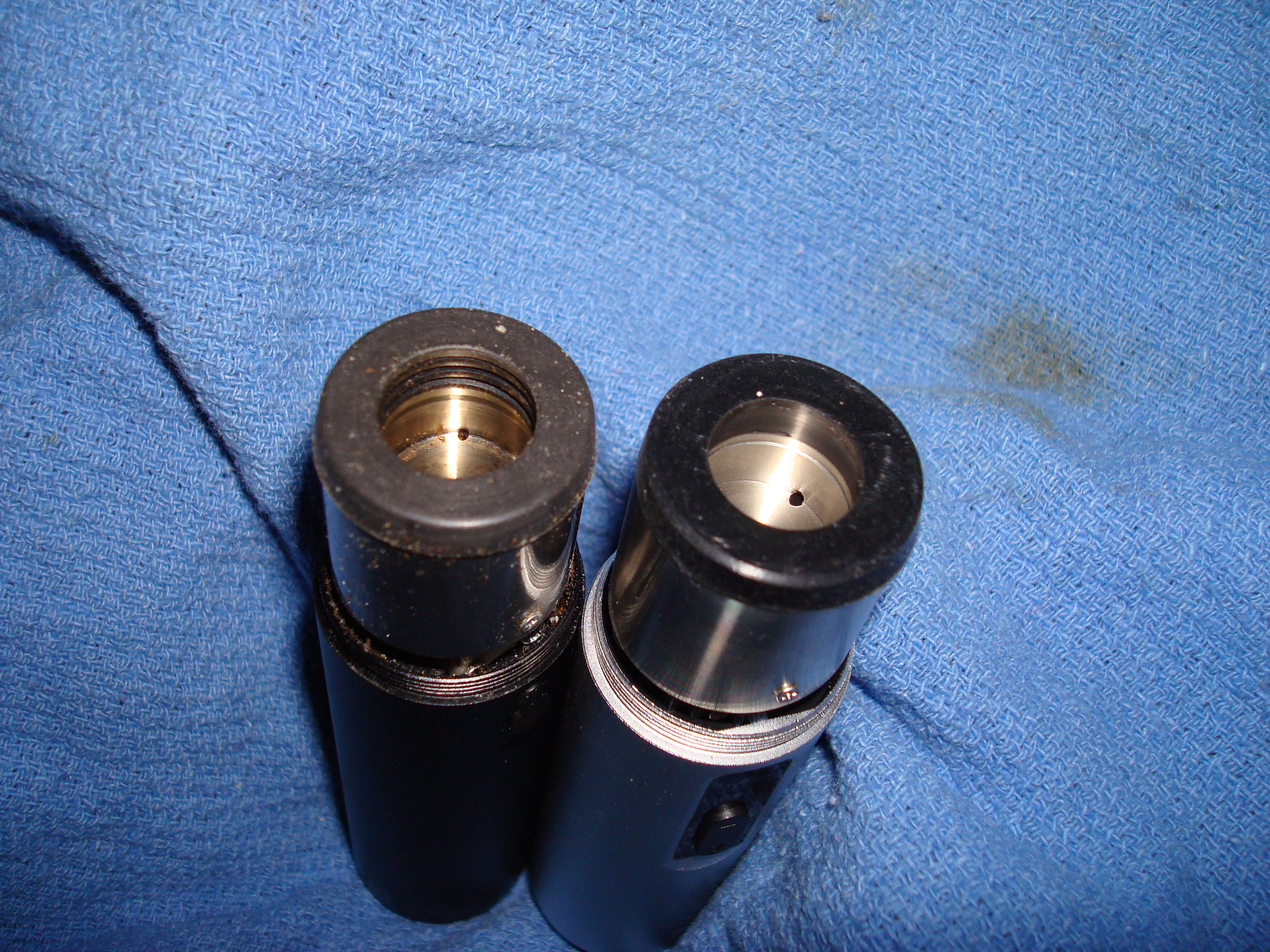 Notice the tool marks on the top of the rubber seal on the counterfeit? Sloppy, didn't bother to polish their tooling, lots of examples of this spread around the unit. It might pass muster if you'd never seen on, but it's obvious side by side.

More when I've poked more.

OF
Edit: One other note, it got here fast, DHL from China in a week give or take? Nothing like PIU, but not as slow as might be.
OF
Next edit: The battery is evidently counterfeit as well (go figure....) it say ICR18650-26F as you can see above, a legit part number for a top of the line 2600mAh unit:
http://neworld.co.il/upload/lithium_battery/Samsung_ICR18650-26F.pdf

The charger, however, says it's closer to 1000mAh than 2600. My gadget terminated at 980mAh and it should have another 10% or so. I'm about to put it on the stand alone battery tester and confirm it's capacity in standardized charge and discharge conditions where genuine ICR18650s (at least I think they're genuine) tested at 2567mAh (close enough to 2600 for jazz).

OF