Part of the reason I like Logs so much is I play guitar and love natural wood finishes. So I'll get this started with some of my favourites.

Blackmachine B2. Ebony top, ebony fretboard.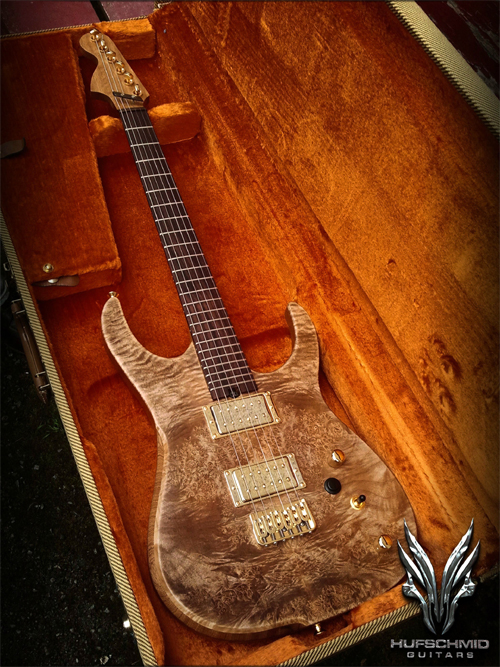 This is one of my favourite guitars ever. Made by a guy named Patrick Hufschmid in Switzerland. Not sure the woods used, but it's an incredible guitar.