VGoodiez is a small family owned business. We work with a lot of independent craft manufacturer's. We specialize in sourcing beautiful, rare, exotic, high quality, high performing vaporizers and accessories from around the world.

Forget about high cost, slow speed international shipping. VGoodiez provides these items in a one stop shop environment where shipping is free over $50 and most items arrive within 2-3 days! Combined with the best of the best vaporizers made in North America, there is no reason to go anywhere else!

We appreciate FC for hosting this community as well as the support from our patrons to help us grow!!

Use code "FC10%" at checkout. Applies to most items.

Thank you!
Website
Location
My Vapes and Accessories

Lots o wood
Gender

Male
Occupation

Art dealer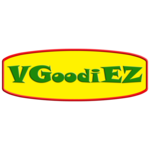 Owner VGoodiez.com

Authorized Representative - Hopper Labs
Home of the Heavies where Getting the GOOD stuff was never so EZ!
FC Discount Code = FC10% (some limitations may apply)
50

250 messages and 500+ likes. You're just that good.

50

You've received 1,000 likes! Amazing!

20

You've been a member for 2 years, congratulations!

30

Content you have posted has attracted 500 positive reactions.

30

100 messages with 200+ likes. People really like what you have to say.

10

You've posted 100 messages. I hope this took you more than a day!

20

Your content has been positively reacted to 250 times.

5

30 messages posted. You must like it here!

15

Content you have posted has attracted a positive reaction score of 100.

20

25 posts and 50+ likes. You're good.

10

It's your birthday! Unless you put in a fake birthday when you registered. In any case, have some trophy points.

10

Your messages have been positively reacted to 25 times.

10

You've been registered for 1 year, congratulations!

2

Somebody out there reacted positively to one of your messages. Keep posting like that for more!

1

Post a message somewhere on the site to receive this.